More and more cases of students fighting each other have been reported recently.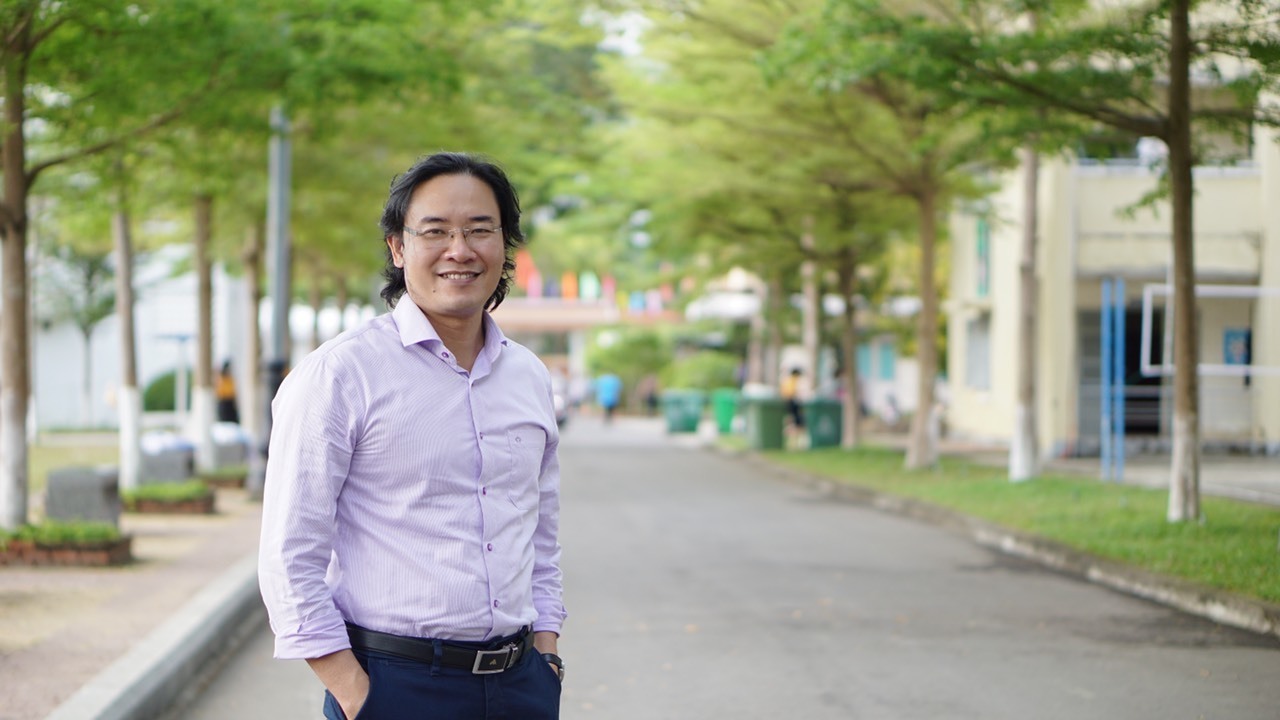 Nguyen Thanh Hung, Dean of Psychology and Education Faculty of the University of Education
A number of school fights in Thua Thien – Hue and Quang Tri provinces have occurred recently. The fights were seen outside schools and most of them originated from petty conflicts in life, badmouthing and instigation.
Nguyen Thanh Hung, Dean of Psychology and Education Faculty of the University of Education, belonging to Hue University, said school violence is a manifestation of aggressive behavior.
Aggressive behavior is understood as hostile behavior, which is clearly expressed by the intensity of verbal expressions (threatening, criticisms, slander), behaviors (insults, beatings) and attitudes (hostile glances).
According to Hung, school violence has been escalating rapidly recently. Not only individuals, but groups of students fight with other groups. And not only male students, but female students also fight each other.
Many students who witness school violence don't try to stop the fights, but applaud the violence, record the fights and post videos on internet.
There are many reasons leading to the increase in school violence.
The students in the puberty development period sees rapid physical changes and they sometimes cannot control their behavior. They also lack skills in solving the conflicts in their life.
There is also the attitude of families, the society and schools toward students. Students receive little attention from their parents, or they are always under pressure from their parents, or are attacked by hostile words and behavior from adults in families, or witness violent behavior of family members.
All these factors have adverse impact on students and increase aggressive behaviors.
The social environment is also an important cause of school violence. According to Hung, most cases of school violence happen to teenagers living in communities with poor living environment and low intellectual standards. Many children don't go to school and there are many social evils in the areas.
Such an environment has an impact in the development and self-improvement process of students. Meanwhile, the management and supervision mechanism is not good enough and school violence cases still cannot be settled.
Hung also blames school violence increase on the education curriculum. Students receive a lot of academic knowledge, but they lack life skills and experiential lessons. Schools don't have psychological consultancy rooms, or if they have the rooms, they don't have well-trained experts to give advice to students.
Hung said that school violence cases have caused serious consequences to families, schools and the society. The victims in school violence cases have suffered both physical impact and psychological trauma.
Nguyen Thanh Hung – Quang Thanh
A teacher in Thanh Hoa was disciplined for drinking beer with students, and a teacher in Binh Thuan fell down the stairs after she was criticized for beating a student. These incidents were among others that caught the public's attention last week.
The National Assembly (NA) committees for culture-education, justice, and social affairs on February 22 convened a session to discuss solutions for violence against children, after several cases shocked the public recently.