Nine provinces have the lowest number of car buyers in the country, with fewer than 1,000 cars bought in each area.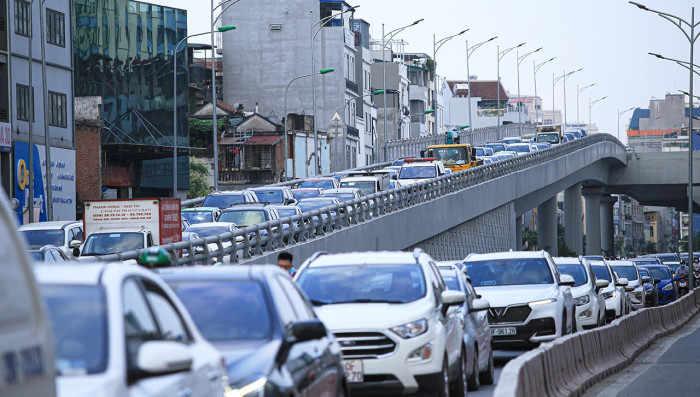 According to Vietnam Register, Lai Chau ranked 63rd in terms of cars bought in 2021 with 639 cars, Hau Giang 62nd with 668 cars, Bac Lieu 61st with 704 cars, Bac Kan 60th with 708 cars, Tra Vinh 59th with 829 cars, Dien Bien 58th with 878 cars, Soc Trang 57th with 906 cars, Ninh Thuan 56th with 937 cars and Kon Tum 55th with 975 cars.
The total number of cars that the nine provinces bought was 7,244, which accounted for 2.3 percent of the market of cars with 9 and fewer seats. The figure was equal to the number of cars bought by BacNinh and far lower than Ha Tinh, Thanh Hoa and Nghe An. The gap between the provinces and Hanoi, where 50,928 cars were sold, was even wider.
The nine provinces are in northern mountainous areas and the Mekong Delta and central region. There are many hills and mountains in northern mountainous areas and Kon Tum and the transport infrastructure is poor. Of the provinces, three are among the top 10 poorest provinces, namely Dien Bien, Kon Tum and Soc Trang.
The income per capita of the nine provinces is VND70 million or lower.
In northern mountainous provinces, transport is underdeveloped, while many people, including ethnic minorities, are still leading difficult lives. It's difficult for them to save money to buy motorbikes and TVs, let alone cars. Cars mostly run in urban areas of the provinces.
Mekong Delta provinces are listed among the localities with the lowest car ownership ratios. The 2019 census conducted by the General Statistics Office (GSO) found that 5.7 percent of the country's households had cars, while the proportion was just 2.5 percent, for Mekong Delta.
According to the Vietnam Automobile Manufacturers' Association (VAMA), annual car sales to the nine provinces are very low because of low demand and small market size. The number of car buyers in one province for one year is just equal to the sales of one sales agent in large cities.
Some sales agents in northern mountainous areas confirmed that sales are very slow and they have to offer many preferences to attract buyers. They sometimes have to bring cars to lowlands to sell.
Having a car: beyond reach
Le Van Toan, a herbalist in Ha Giang City, who uses a pickup, said it is suitable to the local geographical conditions, with many slopes and mountain passes. He goes to the forest to seek medicinal herbs, piles the goods in the car and carries them home.
Toan said he once visited the northern part of Thailand and found that every household there had cars, mostly pickups. Farmers also used pickups to go to the fields or carry farm produce and production tools to the markets to sell.
He said that pickups are very useful in the northern area. However, they are too expensive. One needs to have at least VND700 million to buy and register a pickup, which is beyond the reach of most people.
Cars with nine or fewer seats bear the heaviest burden of taxes and fees. There are three kinds of taxes imposed on cars, including import tax, luxury tax and VAT which account for 30-60 percent of the selling price.
Besides, car buyers also have to pay vehicle registration tax, or 10-12 percent of the selling price.
Experts point out that car prices in Vietnam are nearly double that in Thailand and Indonesia. The price gap is even wider if compared with developed countries such as the US and Japan.
Vietnam is entering the motorization period with the average GDP per capita of over $3,000 per annum. Regarding market size, it's expected that 800,000-900,000 cars would be bought each year by 2025, while the figure would be 1.2-1.5 million by 2030. If so, Vietnam would outstrip Malaysia and Thailand to jump to the second position in the region.
Vietnam aims to become a higher middle income country by 2030. With that goal, cars need to be a common means of transport. However, popularizing cars in poor provinces is very difficult.
According to Nguyen Minh Dong, a respected car expert, localities need to gather strength to develop local economies and increase people's income, while it's necessary to force car prices down. If the State wants to narrow the gap between provinces and by cities, it needs to apply a subsidy scheme.
Tran Thuy
Nghe An, Ha Tinh and Thanh Hoa were among the 10 provinces with the highest numbers of cars bought in 2021. They are among the 10 provinces with the highest number of poor households.
Vietnam Association of Mechanical Industry (VAMI) believes the method of determining the localization ratio in cars is not consistent with the Law on Promulgation of Legal Documents and is no longer suitable to the new circumstances.