Closing the final trading session of 2021 today, December 31, the VN-Index of the Hochiminh Stock Exchange gained 12.31 points, extending its rally for the second day, as many big-cap stocks moved into positive territory.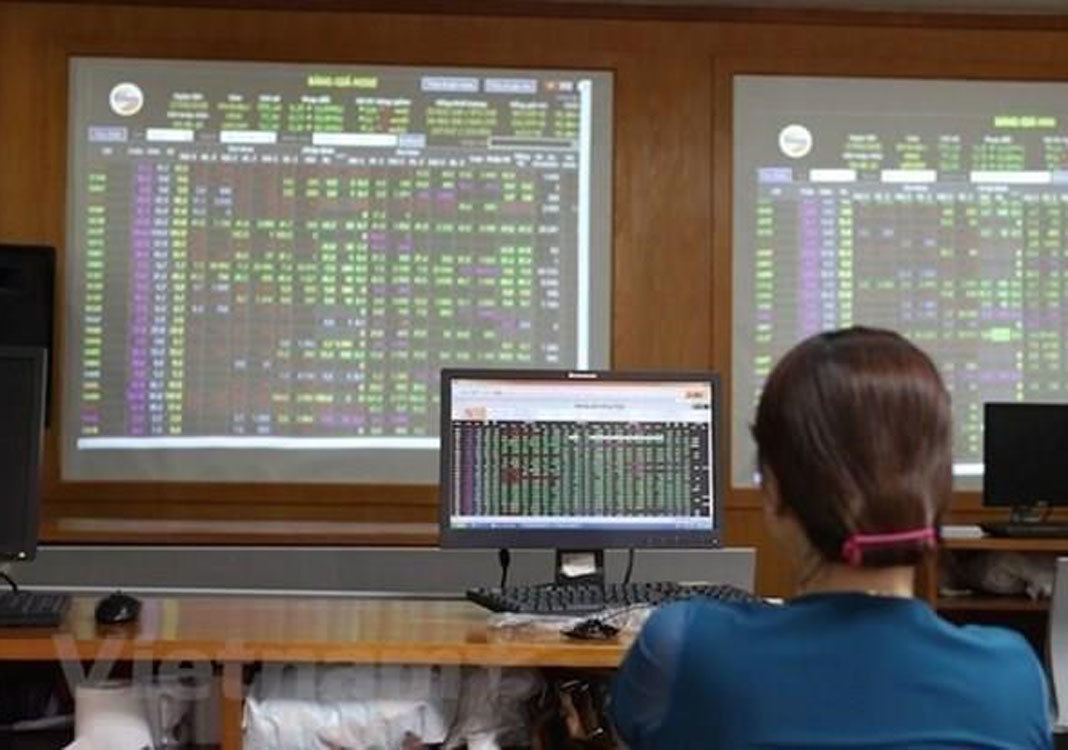 The main index improved 0.83% from the session earlier, at 1,498.28 points, with 229 winners and 242 losers. Over 747.8 million shares worth VND22 trillion changed hands, up over 16% in both volume and value from the previous session. Shares traded in block deals contributed VND1.5 trillion to the total value.
In the VN30 basket, as many as 22 tickers were in positive territory, contributing to the gain of the main index. Real estate NVL closed at its intraday high, while bank stock BID and jewelry firm PNJ jumped by over 4% each.
The group of bank stocks stole the limelight, with almost all lenders, except for EIB, reporting strong gains.
Lender VIB shot up to its daily ceiling price, while bank stocks SHB and STB advanced over 4% and 3%, respectively.
Among largecaps, housing developer KDH reported the sharpest fall, while gas firm GAS, tech giant FPT, rubber group GVR and consumer goods producer MSN dropped slightly.
Farming group HAG came under selling pressure and lost ground at the close, but took the lead by liquidity on the southern bourse with over 43 million shares traded.
Many speculative stocks such as LDG, FLC, HQC, ITA and HAI were among poor performers on the southern market.
The HNX-Index of the Hanoi Stock Exchange continued its uptrend and finished at 473.99 points, up a staggering 12.35 points, or 2.67%, against the session earlier.
Construction and real estate company THD shot up to its ceiling price and were among main drivers of the index.
Other good performers in the HNX30 basket were property firms L14 and VMC and lenders NVB and BAB.
Construction firm CEO reversed course to end higher, while securities firm ART stood at the reference price, but became the most actively traded stock on the northern market with 8.5 million shares changing hands.
Source: SGT
The year 2021 witnessed many fluctuations in the economy, in general, and the stock market in particular. The Securities Journalists Club has held an annual announcement of ten securities events in 2021.