The Ministry of Education and Training (MOET) has said that students without IELTS tests would not be at a disadvantage when applying for university.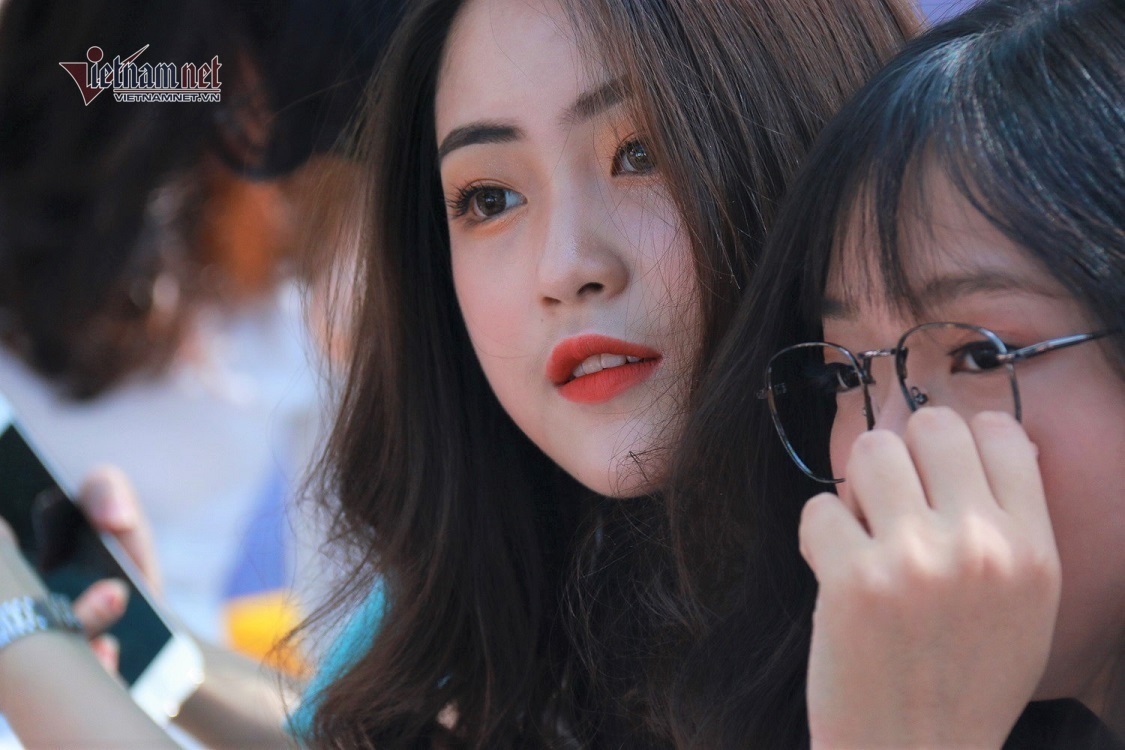 After universities released their enrollment plans for 2022, many students expressed worries that they would have fewer opportunities to obtain seats at universities. More and more schools are using IELTS and other international certificates on foreign languages when enrolling students.
However, Nguyen Thu Thuy, Director of MOET's Higher Education Department, said that students won't lose opportunities to enter universities commensurate with their abilities.
A MOET report showed that 92 percent of universities used results of high school finals, and 77 percent of universities consider high school reports to enroll students. This means that schools mostly use these two major methods.
The report also showed that 90 percent of students entered universities by one of the two methods. The students admitted under other methods accounted for less than 10 percent.
As such, the enrollment methods have not changed much over the last two years.
"The proportion of students admitted by other methods is not high," Thuy said.
She believes that in 2022, the two main methods will continue to be used.
In the following years, when independent examination centers become operational, more top-tier schools will admit students by using the results of exams organized by the centers instead of the results of high school finals.
More schools are expected to organize entrance exams themselves to choose students. However, there will be few schools doing this because it's difficult and costly to organize such exams.
IELTS, TOEFL not the only criteria
According to Thuy, most schools now use different enrollment methods to select the best students. Some top-tier schools run high-quality training and advanced training programs under which teaching is done in English, so it's understandable why they require English skills.
Thuy said that IELTS and TOEFL are not the only criteria that schools consider. Most schools consider students' school reports and high school final exam results as well.
Replying to students' concerns that they may be at a disadvantage if they don't have IELTS and TOEFL certificates, Thuy said enrollment always follows the principle of high to low scores. If students fail to enter university under one method, they can still have the opportunity to be admitted under another method that is commensurate with their real ability.
She said that most schools are enrolling students based on high school final exam results. So, there are still opportunities for students with strong determination and abilities who prepare well for exams.
"I understand students' worry that it's difficult to enroll in top-tier university because of the high competition. However, if students set a target suitable to their abilities and make efforts, I believe they will still have opportunities at universities they want," Thuy said.
She said that the number of students enrolling in universities with IELTS and TOEFL certificates this year may be higher than last year. This is because many students took IELTS and TOEFL to prepare for study abroad, but later canceled their plans because of Covid-19. They are using the certificate to apply for domestic schools.
She said students should not be too worried as the quotas for students with foreign language skills account for a modest proportion of total students to be enrolled, and the requirements are mostly applied to international training programs.
What about the future?
While reassuring students about the new enrollment method, Thuy said that with the current trend of internationalizing higher education and the requirements for creating 'global citizens', the decision by top-tier universities to require foreign language skills should be encouraged.
"This, plus other great efforts, will upgrade Vietnam's higher education and help it become competitive with education in the region and the world, as well as attract foreign students to Vietnam," she said.
However, as the watchdog agency, MOET has recommended that schools, while applying new enrollment methods, need to ensure stability and avoid causing disturbances.
"When major changes are made, schools need to notify people in advance, and give enough time so that candidates have time to prepare to adapt to the changes," she said.
Phung Quan from HCM City University of Natural Resources said that, amid global integration, a lack of foreign language skills would be a disadvantage for students in the future when they look for jobs.
Thanh Hung
Parents are willing to spend tens of millions of dong on English lessons that prepare their children for the IELTS test.
More Vietnamese students are registering for exam preparation classes for international certificates as more universities now require the certificates.