Vietnam's frigate 016 – Quang Trung and a delegation of the Vietnam People's Navy have departed for India to attend the multilateral naval exercise MILAN 2022 in Visakhapatnam City from February 25 to March 3.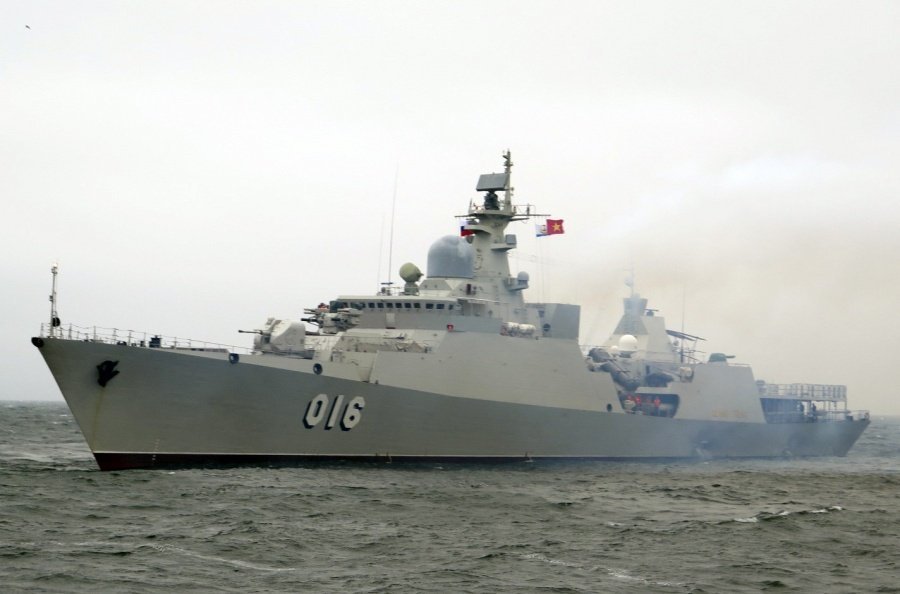 For the first time, Vietnam sent a warship to attend the multilateral naval exercise MILAN hosted by India.
The participation in the multilateral naval exercise MILAN 2022 is aimed at consolidating and further enhancing the good relationship between the Vietnamese and Indian army and navy.
This is an activity on the occasion of the 50th anniversary of diplomatic relations between the two countries, contributing to promoting the development of the Vietnam – India Comprehensive Strategic Partnership.
Colonel Nguyen Van Ngan, Deputy Chief of Staff of Region 4 of the Navy, the head of the mission, said that despite the complicated situation of the Covid-19 epidemic, the Vietnam People's Navy is still determined to send its vessel to the event, showing support for the international multilateral activities organized by the Indian Navy.
With the theme "Friendship – Cohesion – Cooperation", the Multilateral Naval Exercise MILAN 2022 aims to promote cooperation, exchange of expertise, accumulate experience and improve synergies between the navies in large-scale multilateral activities at sea.
Taking place in the context of complicated pandemic developments in the world and India, although the scale of this year's drills is large, with the participation of many warships from other countries, the host has decided to cancel the opening ceremony, the street parade and a number of other sideline activities to ensure safety for epidemic prevention and control.
Multilateral Naval Exercise MILAN was first organized by the Indian Navy in 1995 with the participation of four countries. So far, India has held 10 MILAN exercises. In 2018, the exercise was attended by 17 countries and Vietnam sent an observer delegation to the event.
Tran Thuong
At 9 am June 2, 2017, for the first time in history of the Vietnam's People's Navy, a missile launched from Submarine 183 – Hanoi flew up from the seabed, hitting its target.
Vietnamese submarine sailors are especially admired by specialists and lecturers at the Russian Naval Academy for fulfilling their training course two years ahead of schedule.