The Russia-Ukraine conflict has had an impact on Vietnam's aviation as airlines have had to change routes and flight activities.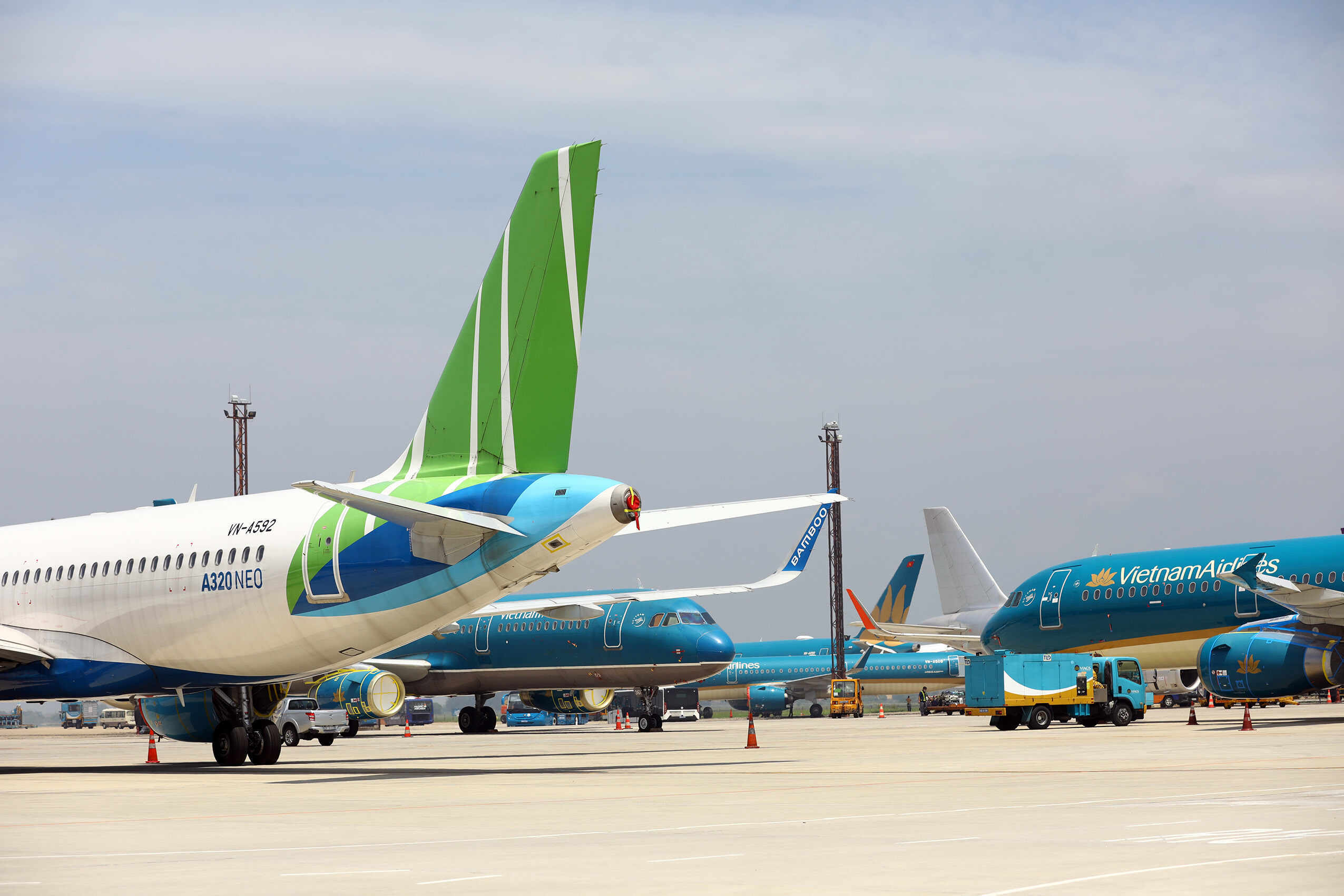 According to the Civil Aviation Authority of Vietnam (CAAV) Head Dinh Viet Son, because of the escalation of the war between Russia and Ukraine, the EU, US, UK and Canada have closed their skies to Russia (take off/landing and flying over the countries' airspaces) and Russia has taken similar moves toward these countries. This has affected Vietnam airlines' flight activities.
"These have had direct impact on passengers and air carriers as they have led to higher flight costs of airlines, including ones which do not have an embargo, because they have to change air routes, and some issues have arisen, including insurance, payment and provision against risks," Son said.
As air carriers cannot transit in Russia with flights from/to Europe, they have to fly over Russia, Kazakhstan or North Africa.
And since they have to make a detour, flight time is an additional 60 minutes to 120 minutes, leading to cost increase of $10,600-21,200 per flight.
Vietnam Airlines provides six flights a week between Vietnam and Europe, which means that it has to pay an additional cost of $70,000-130,000 a week. Meanwhile, Bamboo Airways, which provides three flights a week, has to pay an additional $35,000-65,000 per week.
As for flights from/to the US, the adjustment of routes to avoid Russia airspace adds 20-30 minutes to flight time. Vietnam Airlines, with four flights a week, has increased costs of $20,000-40,000.
In addition, the suspension of a fuel supply from Russia and Ukraine has pushed up air fuel prices, putting another burden on airlines.
The air embargo has led to airlines having to choose longer-haul flights and paying higher costs, putting pressure on the global logistics network.
According to CAAV, Vietnam Airlines uses A350/B787 wide-body aircraft for flights to Russia. Eighty percent of the wide-body aircrafts are leased. Under leasing contracts, lessees must not use the aircraft to fly to countries or areas sanctioned by the US and EU, if the use leads to the parties' violations of the embargo and sanctions.
The owners of aircraft leased by Vietnam Airlines have asked that they not be used for flights to Russia.
Meanwhile, Boeing's technical support unit in Russia cannot provide support to airlines. Airbus has also announced that it is difficult to give support and transport materials to fix problems.
Vu Diep
Twenty-three airlines, including three domestic carriers (Vietnam Airlines, Vietjet Air and Bamboo Airways) have resumed flights between Vietnam and 20 countries and territories, according to the Civil Aviation Authority of Vietnam (CAAV).
Vietnam Airlines announced on March 22 evening that it will temporarily suspend the regular operation of the Vietnam – Russia air route, starting from March 25, until further notice.