Minister of Foreign Affairs Bui Thanh Son will pay an official visit and attend a meeting of OECD Southeast Asia Regional Program (SEARP) in the Republic of Korea (RoK) from February 9-11.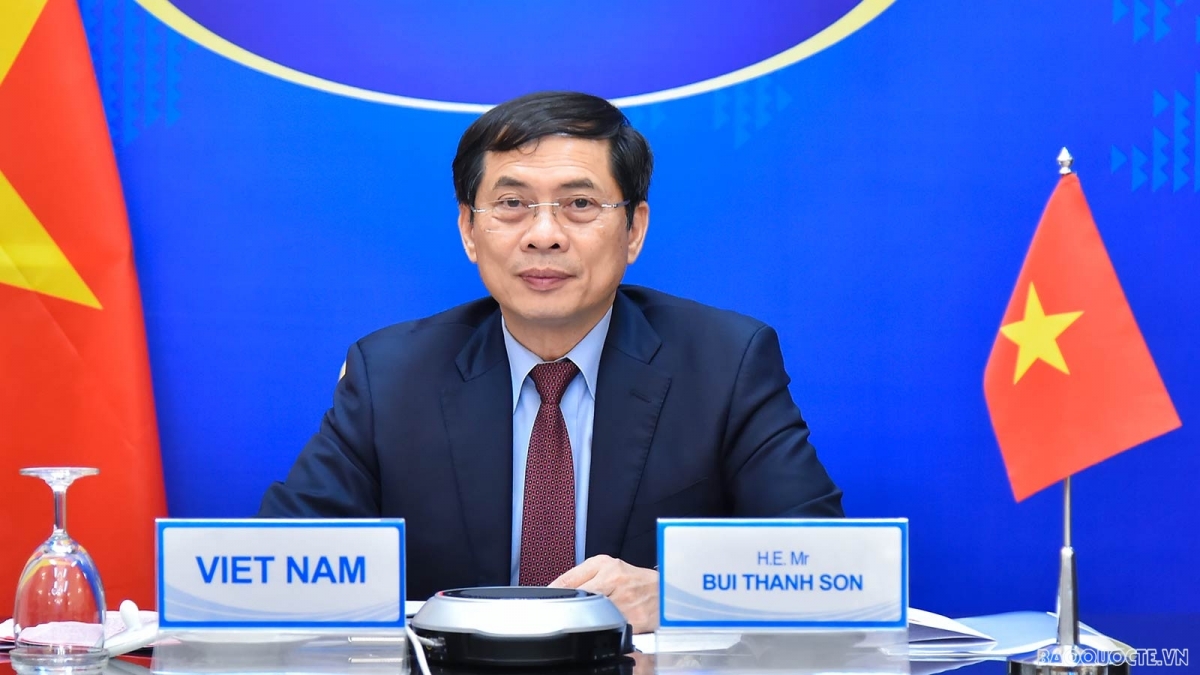 This is the first working trip to the RoK by a Vietnamese Foreign Minister over the past five years.
Both sides are expected to discuss activities to mark 30 years of diplomatic ties between Vietnam and the RoK in 2022 and make clear orientations for bilateral relations in the time to come.
According to Vietnamese ambassador to the RoK Nguyen Vu Tung, priotitised areas of bilateral cooperation include politics-diplomacy, defence-security, and socio-economic affairs.
Minister Son will also meet with representatives of the Vietnamese community in the RoK.
He will also attend a meeting of the Organization for Economic Cooperation and Development (OECD) Southeast Asia Regional Program as co-chair of the program for the 2022-2025 period. Currently, Vietnam is also acting as coordinator of the ASEAN – RoK cooperation in the 2020 – 2023 period.
This visit will open up new opportunities for stronger cooperation between Vietnam and the RoK in an effort to promote multilateral cooperation mechanisms, including ASEAN and the RoK's Enhanced New Southern Policy, said Ambassador Nguyen Vu Tung in an interview granted to Vietnam News Agency ahead of the Minister's working trip.
Despite the negative impact of the COVID-19 pandemic, the two countries have maintained regular contact and strong cooperation.
As of November 2021 the two-way trade value rose 20% year on year to US$70.4 billion. The RoK last year became the second largest investor in Vietnam with a total investment of US$7.4 billion, up 85% compared to 2020.
The RoK was the second largest development aid donor for Vietnam, committing US$1.5 billion in the 2016 – 2020 period.
The RoK has so far donated more than 1.4 million doses of COVID-19 vaccines to Vietnam. RoK businesses and friendship organisations contributed US$20 million to Vietnam's COVID-19 vaccine fund.
The two countries have set a target of raising their two-way trade value to US$100 billion by 2023 and US$150 billion by 2030.
Vietnam and the RoK have cooperated well at multilateral forums, including ASEAN and ASEAN-led regional multilateral mechanisms, the Asia-Pacific Economic Cooperation forum (APEC), the Asia-Europe Cooperation Forum (ASEM), the Asia-Pacific Parliamentary Forum, as well as in multilateral trade mechanisms such as the ASEAN-Korea Free Trade Agreement, the Regional Comprehensive Economic Partnership (RCEP) and even in sub-regional mechanisms like the RoK – Mekong partnership.
Source: VOV