The total coal-fired thermal power capacity in the eighth national electricity development plan (Plan 8) is 14,800MW lower than the revised seventh plan. Vietnam is also considering developing offshore wind power.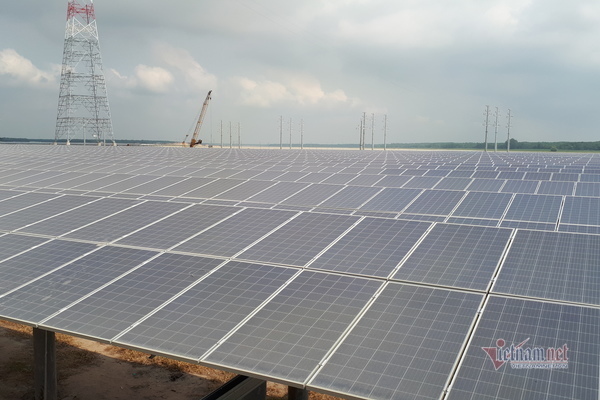 Under the draft Plan 8 which has been submitted by the Ministry of Industry and Trade (MOIT) to the Government, the maximum capacity (Pmax) is predicted to reach 59,300-61,400MW by 2025, 86,500-93,300MW by 2030 and 155,000-189,900MW by 2045.
On that basis, MOIT has suggested choosing the option of having total installed power capacity of 146,000MW by 2020 and 343,000MW by 2045, not including existing rooftop solar power (7,755MW) and other power sources specifically serving additional charges, about 2,700MW by 2030 and 4,500MW by 2045.
The total power capacity of all sources by 2030 is 23,800MW lower than that shown in the Statement dated March 26, 2021. There are changes compared with the previous planning: LNG-fired thermal power capacity is 17,800MW lower; coal-fired thermal power is lower by 6,000MW; and biomass and other renewable power sources decreases by 1,500MW. Meanwhile, the capacity of hydraulic power increases by 5,324MW and offshore wind power by 4,000MW.
The noteworthy feature is that coal-fired thermal power capacity by 2030 in the new plan falls by 6,000MW with some projects excluded from the list of projects to be developed by that time, including Quynh Lap 1 (1,200MW), Quynh Lap 2 (1,200MW), Vung Ang 3 (1,200MW), Long Phu 2 (1,320MW). Meanwhile, Bao Dai (600MW) and Pha Lai 3 (200MW) are not included in the planning.
The total capacity of power sources by 2045 would be lower by 19,000MW. There are some changes: LNG-fired thermo-power decreases by 38,650MW, coal-fired power 12,000MW, solar 9,300MW, biomass and other renewable power 1,500MW. Meanwhile, offshore wind power increases by 18,000MW.
If compared with the revised Plan 7, the total coal-fired thermal power decreases by 14,800MW.
There are at least five coal-fired power projects with the total capacity of 7,100MW are under investment, but it's very difficult to seek capital to implement them. These include BOT Nam Dinh (1,200MW), BOT Quang Tri (1,200MW), BOT Vinh Tan 3 (1,980MW), BOT Song Hau 2 (2,120MW) and Cong Thanh (600MW).
Regarding the investment, the total investment capital in 2021-2030 is estimated at 127.5 billion, while the figure is 242.3 billion in 2031-2045. So, the total investment capital in 2021-2045 is $369.8 billion.
The total investment capital, if compared with that shown in Statement 1682 dated March 2021, is $18.2 billion lower in 2021-2030, $10.85 billion higher in 2031-2045 and $7.36 billion lower in 2021-2045.
In the latest statement to the Government, MOIT also mentions the development of nuclear power.
Nuclear power is considered a clean power source with no greenhouse gas emissions. With the goal of obtaining zero net emission by 2050, developing nuclear power is also an issue to consider when drawing Plan 8.
Prior to that, the NA decided to stop developing nuclear power. Therefore, the Government needs to report to the Politburo and Secretariat for a final decision.
Luong Bang
Coal-fired power developers find it increasingly difficult to find capital amid the growing support of renewable energy globally.
Because of low electricity consumption, thermopower, hydropower, wind and solar power plants have had to cut their capacity.