Vietnam's commitments at 26th United Nations Climate Change Conference of the Parties (COP 26) will have a big impact on the country's energy system.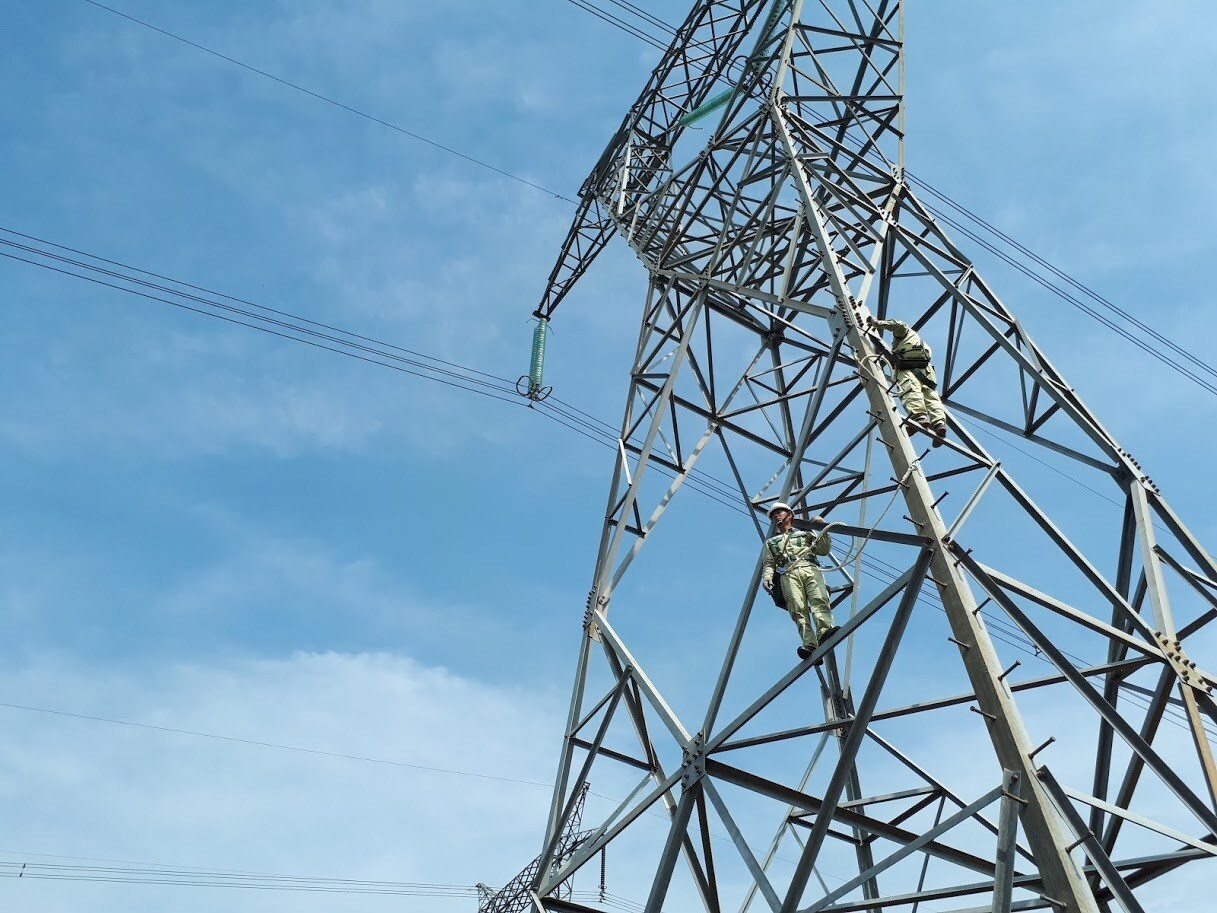 To fulfill the commitments, Vietnam will have to reduce usage of fossil fuel and increase renewable energy.
Game-changing commitment
Offshore wind power is one of the renewable energy resources that will help Vietnam fulfill the 'net zero' commitment by 2050.
In order to reach the goal, the Government needs to reconsider the draft of the eighth national power development plan (Plan 8), significantly increasing the proportion of renewable power in the national system.
According to GWEC (Global Wind Energy Council), there needs to be both renewable energy development and fossil fuel elimination. It's necessary to increase storage capacity to balance the national grid, remove carbon from the atmosphere, and build an electricity pricing mechanism.
Regarding the investment rate of wind power, GWEC said 67 percent of offshore wind power costs were cut in 2013-2020 and another 30 percent cut is expected to be reached in the next five years.
The Levelized Cost of Energy (LCOE) has dropped by two-thirds in in the last 10 years and the index is expected to decrease further in the time to come thanks to the rapid development of technology, with bigger turbines and higher efficiency (20 MW turbine by 2030), and higher power factor, thus helping to increase electricity output, improve cost effectiveness in installation/operation and maintenance, and increase harbor capacity effectiveness.
Also, developers' experience can help reduce the installation time from three to one day per MW, thus reducing risks for investors in developed markets and lowering financial costs.
GWEC has proposed that the Government of Vietnam apply the FIT (feed in tariff) mechanism for the first 4-5GW of offshore wind power.
Peerapat Vithayasrichareon from RISE of IEA (International Energy Agency) said that four major factors increase the flexibility of electricity system – power plants, national grid, electricity storage and electricity demand management. Thanks to these, the integration of renewable energy types will be safe, reliable and cost saving.
The experts said expansion of transmission lines will allow sale of electricity among areas. With a high proportion of wind and solar power, cross-border buying and selling should be expanded to minimize the cut rate.
Long-term planning
Do Thi Viet Ha, an energy expert, speaking at a workshop on power held by VietNamNet recently, said that Vietnam's commitments at COP 26 will have great impact on the national power system which will see decreases in fossil fuel use and increase in renewable energy.
However, it's not easy to insert more renewable power into the system, and it will cause production and operation costs to increase.
Noting that many wind and solar power plants in Vietnam have had to cut electricity output, she said electricity prices will decrease and renewable energy will be the backbone of energy security only when Vietnam's electricity sector is at a relatively high level like developed countries, with hardware, transmission lines, stations, control systems, SCADA (Supervisory control and data acquisition), and smart grid.
"Vietnam will have to spend money and time to build or, in other words, a transition period," she said.
"I hope the moment will come soon with Vietnam's great efforts," she said.
For the time being, Ha said that the electricity transmission network is still weak which will need five to 10 more years to be upgraded and built anew. Meanwhile, the legal framework and procedures for site clearance are not simple.
"I am optimistic about one thing. If we can overcome this difficult period, there will be bright prospects for Vietnam's renewable power," she said.
After that period, the production cost of renewable power will decrease, and offshore wind power will be abundant, while the system will operate more smoothly and smart grid and SCADA will improve, according to Ha.
"By that time, we will get benefits from renewable power. This is a competitive market and consumers will be the beneficiaries. The electricity price increases will stop, and there will be a lot of opportunities for industry growth and new jobs as we can catch up with renewable energy trends and produce 'green hydrogen', that gradually replaces domestic fuel," she said.
Luong Bang
Unable to have commercial operation date (COD) prior to November 1, 2021, many wind power investors have fallen into dilemma.
The Feed in Tariff (FIT) incentive helps attract a private investors but there are still bottlenecks that causes them to hesitate to pour money into solar and wind power projects.