VN jumps two notches in global happiness ranking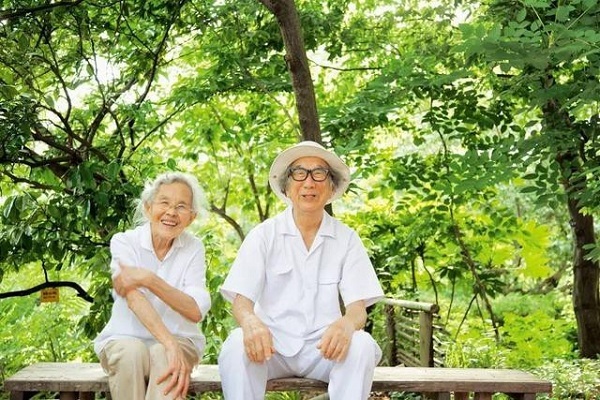 Illustrative image
Vietnam has climbed up two spots to 77th in the 2022 World Happiness Report sponsored by the United Nations.
This year, Viet Nam scored 5.411 points, up from the 5.353 it got last year, according to the report – a publication of the United Nations Sustainable Development Solutions Network first launched in 2012.
In Southeast Asia, Viet Nam was ranked fourth after Singapore (32), Thailand (53th) and the Philippines (60) but it was followed by Malaysia (79), Indonesia (80), Cambodia (98), Laos (100), and Myanmar (123).
Finland continues to be the happiest country in the world this year for the fourth year in a row with an overall score of 7.842, followed by Denmark, Iceland and Switzerland.
Malaysian PM leaves Hanoi, concludes Vietnam visit
Malaysian Prime Minister Dato' Sri Ismail Sabri bin Yaakob and his entourage left Hanoi on March 22, ending their March 20-22 official visit to Vietnam at the invitation of the Vietnamese Prime Minister Pham Minh Chinh.
During his stay, the Malaysian Prime Minister held talks with the Vietnamese Prime Minister and witnessed the exchange of cooperation documents between the two countries.
He paid a courtesy visit to Party General Secretary Nguyen Phu Trong and met with State President Nguyen Xuan Phuc and National Assembly Chairman Vuong Dinh Hue.
Both sides highly appreciated the strong and substantive development of the strategic partnership between Vietnam and Malaysia in recent times.
They affirmed their commitment to deepening political and economic cooperation by promoting and maintaining regular high-level contacts, consolidating existing bilateral cooperation mechanisms, especially Joint Commission on Economic, Scientific and Technological Cooperation (JCM) and Joint Committee on Trade (JTC).
They agreed to continue working closely for the effective implementation of their signed agreements, including the Vietnam – Malaysia Plan of Action for implementation of the Strategic Partnership for 2021 – 2025.
The leaders emphasised the importance of steadily promoting a strong, balanced and sustainable two-way trade striving towards the target of US$18 billion by 2025 with a view to having balanced trade between both countries.
Notably, the two sides agreed to speed up the negotiation of a new bilateral aviation agreement and welcomed the early completion of an agreement on mutual recognition of vaccine certificates.
While staying in Hanoi, the Malaysian Prime Minister also had meetings with some typical Vietnamese businesses, and the Malaysian community in Vietnam.
Both countries issued a joint press statement on Malaysian Prime Minister Dato' Sri Ismail Sabri bin Yaakob's visit to Vietnam.
Exhibition honours Vietnamese women, nation and love
Portraits of outstanding Vietnamese women, together with paintings praising the beauty of the country and love, are being displayed at an exhibition in Hanoi.
The exhibition, entitled Phu Nu, Dat Nuoc va Tinh Yeu (Women, Country and Love), aims to honour Vietnamese women with significant contributions to the development of the nation while reinforcing Vietnam's diplomatic activities and promoting the image of the people and country both domestically and internationally.
The event is jointly held by Fine Arts Advocacy and Cultural Diplomacy, Department of Cultural Affairs and UNESCO under the Ministry of Foreign Affairs and Hoan Kiem district People's Committee, featuring over 60 artworks by 20 female and nine male artists.
The Women, Country and Love exhibition will run until April 20 at the Hoan Kiem Lake Cultural Information Centre, No 2 Le Thai To street, Hoan Kiem district.
Website launched to augment child online protection efforts
The Vietnam Network for Child Online Protection (VN-COP) recently debuted its website, aiming to popularise child online protection skills and knowledge and receive child abuse reports.
The website, vn-cop.vn, was launched by the Authority of Information Security under the Ministry of Information and Communications (MIC).
VN-COP gathers 24 units, including representatives of the MIC, the Ministry of Labour, Invalids and Social Affairs, the Ministry of Public Security, the Ministry of Education and Training, the Ministry of Culture, Sports and Tourism, along with associations, businesses, and domestic and foreign organisations specialised in child online protection.
The website launch is a step to carry out the Prime Minister's Decision issued on June 1 last year on protecting and assisting children to have healthy and creative interactions on the internet during 2021 – 2025.
Vietnam wins four medals at Asian Kurash Championship
Vietnam won four medals, including one silver and three bronze, at the Asian Kurash Championship, which closed on March 21 in Tajikistan.
Tran Thi Thanh Thuy took the silver in the women's over-87kg class. Her teammates To Thi Trang (women's U48kg), Vu Ngoc Son (men's U73kg) and Bui Minh Quan (men's U81kg) bagged the bronze medals.
The athletes received 10 million VND (438 USD) and 5 million VND each for their silver and bronze, respectively, sponsored by Dinh Le Group.
The Kurash team will fly to Uzbekistan to continue their training until March 30 before returning home to prepare for the 31 Southeast Asian (SEA) Games in May in Hanoi and the 19th Asian Games (ASIAD) in September in Hangzhou, China.
Strengthened medical measures on travelers from Vietnam to affect bilateral partnership
The Republic of Korea (RoK)'s decision to impose stronger COVID-19 control measures on travelers from Vietnam is likely to affect many areas in partnership between the two countries, including labour cooperation, said Ta Thi Thanh Thuy, head of the Labour Management Board under the Vietnamese Embassy in the RoK.
On March 18, the RoK decided to list Vietnam among countries subjected for strengthened medical supervision as part of its measures to prevent the pandemic.
Accordingly, from April 1, travelers from Vietnam, vaccinated against COVID-19 or not, will have to take mandatory seven-day quarantine. Flights from Vietnam to the RoK will be allowed to carry passenger number equivalent to only 60 percent of their capacity.
Hai Phong finalising preparations as SEA Games host of rowing, canoeing
The northern port city of Hai Phong has been promptly finalising preparations as the host city of rowing and canoeing events during the 31st Southeast Asian Games which will kick start in Vietnam in mid-May.
According to the director of the municipal Department of Culture and Sports Tran Thi Hoang Mai, rowing competitions will take place from May 9-14 and canoeing, from May 17-21.
Accommodation facilities are under repair and all sub-projects almost ready to welcome competitors and visitors.
Some 100 volunteers, who are from local universities, have been recruited. They will receive training at the city's cultural centre in the end of this month.
Disciplinary action proposed for Standing Board of Military Medical University's Party Committee
The Central Military Commission's Inspection Committee has decided to propose disciplinary actions be taken against the Standing Board of the Party Committee of the Vietnam Military Medical University in the 2015 – 2020 and 2020 – 2025 tenures, along with 12 officers involved in wrongdoings relevant to the Viet A Technologies JSC.
At its seventh meeting held in Hanoi on March 21, the committee pointed out that the Standing Board of the university's Party Committee in those tenures had violated the principle of democratic centralism and working regulations, loosened leadership, and lacked sense of responsibility as well as examination and supervision, thus enabling many cadres and Party members, including key leaders of the university, to violate the Party's rules, the State's laws, along with regulations of the Central Military Commission and the Ministry of National Defence during the proposal and implementation of a national-level scientific and technological task of developing a COVID-19 test kit and during the procurement of medical supplies and test kits from the Viet A Technologies JSC.
The wrongdoings and shortcomings by the Standing Board of the university's Party Committee have caused so serious consequences that disciplinary actions must be considered, the Inspection Committee said, agreeing to propose disciplinary measures be taken against this Standing Board and the 12 involved officers.
Vietnam active at 144th IPU Assembly, related meetings
A delegation of the National Assembly (NA) headed by Chairman of its Committee for External Relations Vu Hai Ha has joined the forums of young and women parliamentarians as part of the 144th General Assembly of the Inter-Parliamentary Union (IPU-144) and related meetings in Bali, Indonesia.
On March 20, the delegation attended the Forum of Women Parliamentarians, sharing the experience of IT application in online education during the period of COVID-19. In two years of the pandemic, Vietnam's online learning rate has reached about 80 percent.
Concerning increasing pressures facing teachers, children, and women, Vietnam proposed countries have policies to protect women's mental and physical health, raise awareness of the risks for girls participating in online activities, narrow the gender digital gap, and reduce negative gender stereotypes.
Other participants lauded Vietnam's opinions, which they said have contributed to completing the overall picture of the impact of COVID-19 on the physical and mental lives of women and girls.
World Bank a highly important development partner of Vietnam: PM
Prime Minister Pham Minh Chinh received World Bank (WB) Regional Vice President for East Asia and Pacific Manuela V. Ferro in Hanoi on March 21, affirming that the Vietnamese Government always views the WB as a good friend and a highly important development partner.
In the face of numerous changes with new trends in the world and the region, especially in the post-pandemic period, PM Chinh called on the WB to help the country continue accessing non-refundable aid packages, "soften" loans, and increase giving advice and sharing international experience, thus helping Vietnam align policies with the situation in a timely manner and make use of new and sustainable growth drivers.
He also asked the bank to work closely with the country to build the Vietnam 2045 Report that matches the country's goals and orientations for 2030 and vision to 2045.
The Government leader suggested that in the coming time, bilateral cooperation be prioritised for major, inter-regional, and development-facilitating projects such as those on transport and healthcare infrastructure, education, climate change adaptation, greenhouse gas emission reduction, digital economy and digital transformation, innovation, macro-economic stabilisation, and competitiveness improvement.
Vietnam reaches mutual recognition of 'vaccine passports' with 17 countries
Vietnam had reached agreement on the mutual recognition of "vaccine passports" with 17 countries as of March 17, said Spokeswoman of the Ministry of Foreign Affairs (MoFA) Le Thi Thu Hang.
Replying to reporters' question about the issue on March 21, Hang said under the Prime Minister's direction, the MoFA and Vietnam's overseas representative agencies have actively held negotiations and accelerated the mutual recognition of "vaccine passports" with other countries and territories.
As of March 17, Vietnam had reached agreement on the mutual recognition of "vaccine passports" with 17 countries, including the US, the UK, Japan, Australia, Belarus, India, Cambodia, the Philippines, the Maldives, Palestine, Turkey, Egypt, Sri Lanka, New Zealand, Singapore, Saint Lucia, and the Republic of Korea.
Holders of "vaccine passports" of these countries and Vietnam are entitled to the same medical requirements as those for local vaccinated people, she noted, adding that the recognition includes the exemption of procedures for consular authentication/legalisation when using these papers in the countries of destination.
Special Envoy of ASEAN Chair visits Myanmar
In his capacity as the Special Envoy of the ASEAN Chair on Myanmar, Cambodian Deputy Prime Minister and Minister of Foreign Affairs and International Cooperation Prak Sokhonn is paying a working visit to Myanmar from March 21-23.
"The first visit of the Special Envoy to Myanmar will be aimed at creating a favourable condition leading to the end of violence as well as the utmost restraint by all parties; distributing humanitarian assistance with the support and coordination from the ASEAN Secretariat and AHA Centre; and encouraging the political consultations/dialogues among all parties concerned," according to a press release from the Cambodian Ministry of Foreign Affairs and International Cooperation.
The visit will take into consideration as basic documents the ASEAN 5 Point-Consensus, the outcomes of the working visit of Samdech Techo Prime Minister Hun Sen to Myanmar from January 7-8, 2022, the outcomes of the discussions between Samdech Techo Prime Minister Hun Sen and Senior General Min Aung Hlaing, and the outcomes of the recent ASEAN Foreign Ministers' Retreat.
Hanoi Int'l Film Festival to take place in Q4
The sixth Hanoi International Film Festival (HANIFF) is scheduled to take place in the fourth quarter of the year, the Ministry of Culture, Sports and Tourism (MOCST) has said.
The Ministry has authorised the Vietnam Cinematography Department and relevant agencies to organise the event.
First held in 2010, the festival aims to honour outstanding films of high artistic value and encourage new talents in Vietnamese cinema. It also provides a platform for Vietnamese and foreign movie artists to share their professional expertise.
The festival presents a chance for Vietnam to showcase its films to the global film market and promote the nation and its culture to international friends.
Oman players arrive for World Cup qualifier against hosts Vietnam
The Oman national team arrived in Hanoi on March 21 evening after a long flight from Qatar for a World Cup qualifying clash with hosts Vietnam at My Dinh National Stadium.
After completing immigration formalities, all members of the team, including players, coaches and doctors, were transferred to a hotel in the capital.
In the first leg match, Oman trounced Vietnam 3-1. To prepare for away match, chief coach Branko Ivankovic changed half of the lineup, with most of them playing for the U23 side. Ivankovic said he wanted to give young players a chance ahead of the 2023 Asian Cup.
The chief coach and his students are very confident that they would continue to have another victory against Vietnamese opponents coached by Park Hang-seo.
Oman players have two training sessions in Hanoi before the March 24 match against hosts Vietnam at My Dinh Stadium.
Quang Liem beats reigning world champion at Charity Cup
Vietnamese leading chess player Le Quang Liem sprung a surprise at the ongoing Charity Cup as he successfully beat reigning world champion Jan Krzysztof Duda of Poland in the third day of the competition.
Liem claimed victory after defeating the strong Polish rival in 79 moves.
The Vietnamese grandmaster continued recording a draw against Harikrishna of India and defeating Eric Hansen of Canada in his 10th and 11th matches, respectively. However, Liem lost out to Ding Liren of China in the 12th game.
After 12 matches, Liem earned 27 points to top the tournament's ranking and earn a ticket to enter the quarterfinals.
In the three final matches, Liem is set to face off against Magnus Carlsen of Norway, David Navara of the Czech Republic, and Richard Rapport of Hungary.
Human Milk Bank opens in Hanoi
The National Pediatrics Hospital officially opened its Human Milk Bank on March 22 with the support of the Ministry of Health and the Government of Ireland, Alive & Thrive and Newborns Vietnam.
This is the first Human Milk Bank in Hà Nội, which will provide donated breast milk for more than a thousand at-risk babies treated at the National Pediatrics Hospital, who are temporarily unable to access their own mothers' milk.
The bank plans to expand its scope of operations in the near future, providing sufficient human donor milk for neighbouring hospitals in the Red River Delta.
National Golf Championship set to be part of VGA tour
The National Golf Championship (VinFast Cup 2022), which is part of the Vietnam Golf Association (VGA) from 2022, will officially take place on April 19-24 at Vinpearl Golf Hải Phòng, the organiser announced on Monday.
This marks the first time this tournament has been included in the professional golf tournament system (VGA Tour).
With a total prize value of up to VNĐ1.2 billion, including VNĐ1 billion for the men's group and VNĐ200 million for the women's group, the National Golf Championship – VinFast Cup 2022 holds the record for the highest purse for women among professional golf tournaments in the country.
The tournament is expected to have a maximum of 120 male and 40 female Vietnamese golfers. Athletes will compete in four rounds on the Marshland course. Most of Việt Nam's best golfers will compete at the tournament.
People smuggler jailed over deaths of 39 Vietnamese
A man has been jailed for three years and 10 months in the UK for his role in the deaths of 39 Vietnamese citizens in October 2019.
Stefan Dragos Damian, 28, of no fixed address, appeared at the Old Bailey in London on November 16, 2021 and pleaded guilty to conspiracy to assist unlawful immigration.
On Monday, he was sentenced for his crimes.
The court heard how Dragos arrived in the UK shortly before the bodies were discovered and met with other key players in the people-smuggling gang.
But after police recovered the lorry with the dead Vietnamese inside, Dragos fled the country. He was eventually tracked down in Milan, Italy and was brought back to England to face the courts.
Hanoi to renovate 45 current parks, flower gardens
Authorities in the capital have issued plans to renovate and upgrade 34 parks and flowers gardens in inner districts of the city by 2025, to better serve local people. Under the plan, 13 parks and flower gardens will receive major repairs.
These parks are Bách Thảo, Thủ Lệ and Thống Nhất. The flower gardens consist of Bà Kiệu, Lý Thái Tổ, Diên Hồng, Cổ Tân, Bác Cổ, Tao Đàn, Ngô Quyền, 19-8, Cửa Nam and Phùng Hưng.
Main and degraded areas will be prioritised for renovation, creating a highlight of landscape architecture by planting more flowers and ornamental plants, and repairing or adding lighting systems, toilets, park seats, trash cans, drainage systems and sprinklers.
Ten other parks, Linh Đàm, Bắc Linh Đàm, Linh Đàm Peninsula, Ba Mẫu, Nghĩa Đô, Cầu Giấy, Đền Lừ, Indira Gandhi, Nguyễn Trãi, Hòa Bình and 22 other flower gardens will have walkways fixed, flowers and plants additionally grown, and lighting systems repaired.
UNESCO launches free online film-making training course in Vietnam
The United Nations Educational Scientific and Cultural Organisation (UNESCO) is hosting a free online film-making training course for Vietnamese filmmakers, entitled 'On The Reel Film Lab 2022', from March 21 to 23.
The course is part of the E-MOTIONS project to promote connectivity and creativity among film-makers. It was launched in 2020 by the UNESCO in coordination with the Centre for Assistance and Development of Movie Talents (TPD), the Wallonie-Bruxelles delegation in Vietnam, HK Film, WallSound, Hanoi Grapevine, and Colab Vietnam.
The course includes three sessions conducted via Zoom webinars, featuring the participation of internationally acclaimed guest speakers Sarah Schlüssel from Berlinale's Short Form Station, Delphine Jeanneret from Locarno International Film Festival and Internationale Kurzfilmtage Winterthur, and filmmaker-author Clarissa Jacobson.
Ten outstanding young Vietnamese doctors honoured
Ten exemplary young doctors in 2021 were honoured at a ceremony held in Hanoi on March 21 in recognition of their outstanding achievements and contributions to public health and the fight against the COVID-19 pandemic.
The event was jointly held by the Ho Chi Minh Communist Youth Union Central Committee, the Vietnam Youth Federation, the Association of Young Doctors, and the Ministry of Health.
This is the tenth time the awards have been held in order to praise young doctors in caring for people's health, participating in volunteer activities and applying science and technology to healthcare activities.
German language and culture space in Hue put into use
The Hue University and the Goethe-Institut held a ceremony to inaugurate and put into use the German language and culture space in the Hue – German room at address No1. Dien Bien Phu, Hue City, on March 21.
This is one of the meaningful works, results and important cooperation activities during the visit and working session between the International Faculty – Hue University and the Goethe-Institut, highlighting the cooperation relationship between two sides.
The German language and culture space in Hue is the first model for the development and promotion of the German language at universities in Vietnam. This initiative is being implemented on the basis of the good cooperation relationship between Hue University and the Goethe-Institut.
Publication introduces Hue architectural heritages
The Hue Monuments Conservation Centre in coordination with the Relics Preservation Institute under the Ministry of Culture, Sports and Tourism held a ceremony on March 21 to introduce a book entitled 'Hue architectural heritages through strokes'.
According to the Hue Monuments Conservation Centre, Hue architectural heritage features a unique collection of typical architectural buildings and structures, including ramparts, palaces, temples, mausoleums, pagodas, and houses, which represent typical features of the architectural types and styles of Vietnamese feudal dynasties.
Since the early 80s of last century, the Institute of Monuments Preservation has carried out projects to restore relic sites in Hue. However, there has not yet historical documents on the detailed construction drawings and plans of the relics. Therefore, the projects' members must meticulously measure and develop the drawings completely manually, without any technical support.
The 'Hue architectural heritages through strokes' publication features seven sets of drawing documents of seven constructions: Ngo Mon (Noon Gate), the Trieu Mieu relic site, Hien Lam Pavilion, Ta Vu-Can Chanh Palace, Thai Binh Lau (Royal Library), Du Khiem Pier, and the Xung Khiem floating pavilion.
Various events organised to raise awareness of copyright
The Ministry of Culture, Sports and Tourism has issued plan No. 585/QD-BVHTTDL on the organising of a series of events to mark the occasion of World Intellectual Property Day (IP Day – April 26) and World Book and Copyright Day (April 23).
Accordingly, the plan, themed "Young generation and copyright in cyberspace", features three main activities, including a seminar themed "Young generation of the Ministry of Culture, Sports and Tourism and copyright in cyberspace" which is scheduled to be held at 2pm on April 25 (Monday) at Hall C6 of the Ministry of Culture, Sports and Tourism.
Another seminar, themed "Students with copyright in cyberspace", is scheduled to be held at 2pm on April 26 at Nguyen Van Dao Hall, Vietnam National University, Hanoi.
In addition, activities to respond to World Intellectual Property Day in Ho Chi Minh City will be co-organised by the National Office of Intellectual Property of Vietnam and Vietnam National University, Ho Chi Minh City, in April 2022.
The plan also sets out communication requirements about the series of events on the occasion of World Intellectual Property Day (IP Day – April 26) and World Book and Copyright Day (April 23).
US$19.05 million to be spent on upgrading National Highway No.9
The Directorate for Roads of Vietnam in collaboration with the People's Committee of Quang Tri Province held a ground-breaking ceremony of bidding package RAI/CP26 under the National Highway No.9 upgrade and expansion project, a section from Cua Viet Port to National Highway No.1 this morning.
The project capital will be extracted from the residual capital of the Vietnam Road Asset Management Project financed by the World Bank with a total investment capital of US$19.05 million. The project is expected to be completed in advance of December 31, 2022.
The 13.8- kilometer-long project is spanning from Cua Viet Port in Cua Viet Town, Gio Linh District to the intersection with the National Highway No.1 in Song crossroads, Quang Tri Province's Cam Lo District with four lanes of vehicle.
Over 24,200 e-ID accounts issued to needy citizens
The Police Department for Administrative Management of Social Order (C06 – under the Ministry of Public Security) yesterday reported that so far, via chip-based citizen ID card registration, it has also issued an e-ID account for more than 24,200 people.
Head of C06 To Van Hue informed that project No.06 is now implemented nationwide. Among 25 essential public services, six out of eleven level-four public services offered by the Public Security Ministry and two by Vietnam Electricity have been launched online.
For instance, via useful apps, over 173,000 citizens can register for electricity use, 265,000 individuals and accommodation businesses, clinics can report temporary stays, 5,000 people can sign up for temporary residence without directly visiting the localities' office.
As to the task of digital citizenship development, all provinces and cities now accept registration for an e-ID account along with the chip-based citizen ID card issuance, and 24,211 cases have been processes (Hanoi being the leader with 5,270 registration forms).
HBSO to re-present "Cafe Saigon" contemporary dance
The HCMC Ballet and Symphony Orchestra (HBSO) will present to music lovers a a revival of its contemporary dance performance titled Cafe Saigon at the municipal Opera House on March 26.
Cafe Saigon was created in 2018 when Netherlands choreographer Joost Vrouenraets came to the city to look for a possibility of organizing a contemporary dance show with the participation of HBSO's dancers. Cafe Saigon, co- choreographed by Netherlands choreographer Joost Vrouenraets and Maïté Guerin was introduced to audiences and received a lot of compliments.
The dance show will be performed by artists of the HBSO, including Meritorious Artist Tran Hoang Yen, dancers Nguyen Thu Trang, Do Hoang Khang Ninh, Thach Hieu Lang, La Man Nhi, Bui Thanh Ngan, Sung A Lung, Nguyen Minh Tam, Dang Minh Hien and Phan Thai Binh who are divided into five couples. One of the dancers will act as a narrator of the performance.
5th National Applied Arts Exhibition and Contest launched
The Department of Arts, Photography and Exhibition under the Ministry of Culture, Sports and Tourism announced that the 5th National Applied Arts Exhibition and Contest will be held in October in Hanoi.
Every Individual and organization can submit a maximum number of five entries that are created during 2019-2022 in the fields of creative design, applied products and decorative products to the organization board from now until July 25. Participants are not allowed to make a copy or restore an existing item.
Selected works will be displayed in an exhibition slated to take place in October.
Hanoi approves underground space master plan in metropolitan districts
The Hanoi People's Committee has approved the general planning of urban underground space until 2030, with a vision to 2050.
Underground works will be built according to the functional zoning. Particularly, construction of underground works will not be carried out in Hanoi's Old Quarter, even banned in areas classified as national monuments, including ​​Thang Long Imperial Citadel, President Ho Chi Minh's relic site at the Presidential Palace, Temple of Literature, Co Loa ancient citadel, Temple of Hai Ba Trung, Hoan Kiem Lake and Ngoc Son Temple.
The city's major public transport hubs (urban railway station, national railway station) will be the nucleus of developing underground public space beside high-rise buildings, commercial centers, sports facilities, squares, stadiums, among others.
The underground space will include a public car park, technical infrastructure system, public works system, and tunnels connecting underground spaces.
Source: VNA/VNS/SGGP/VOV/Dtinews, SGT/Hanoitimes/Dtinews
Students in many localities return to schools