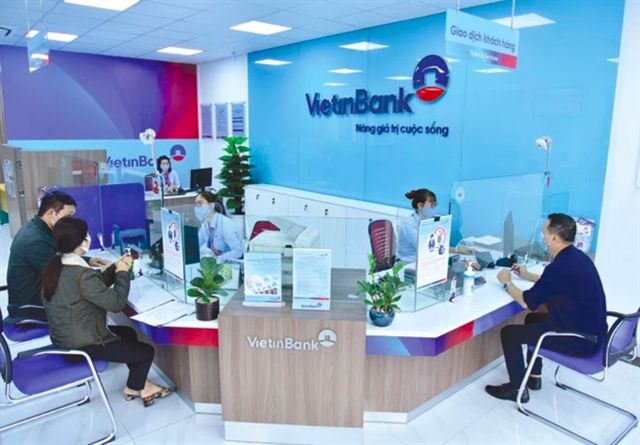 Transaction hours at Vietinbank's office. Photo courtesy of the bank
HÀ NỘI — Earlier this month, VietinBank announced a plan to distribute nearly VNĐ13.3 trillion (US$573.8 million) of profit after tax.
Accordingly, after provisioning more than VNĐ3.7 trillion, the bank will spend over VNĐ3.8 trillion to pay cash dividend at a rate of 8 per cent, meaning a shareholder owning a share will receive VNĐ800.
The rate increased by 3 percentage points compared to the plan previously approved at the annual meeting, with the total cash dividend rising by about VNĐ1.44 trillion.
With the remaining of VNĐ5.67 trillion, VietinBank will pay stock dividends to increase its charter capital.
It will close the list of shareholders on December 15 and is expected to pay in mid-January 2022. The State Bank of Việt Nam currently owns 64.46 per cent of VietinBank shares, so will receive approximately VNĐ2.48 trillion.
Earlier in July, VietinBank issued more than 1.08 million shares to pay a dividend at the rate of 29 per cent. The source of issuance was from retained earnings after provisioning and paying cash dividends in 2017, 2018 and 2019.
The bank's shares ended Monday at VNĐ32,100 a share, down 2.73 per cent. — VNS