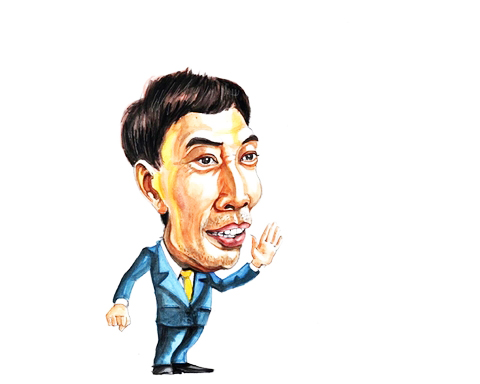 Võ Trí Thành
*Võ Trí Thành
Việt Nam's economy has shown strong resilience with an expansion of 5.03 per cent in the first three months of this year as risks from the COVID-19 pandemic recede. Yet, the complex international environment is expected to weigh on Southeast Asia's fastest-growing economy in the coming quarters.
Economic data ending March demonstrated continued recovery, especially when the Government started to implement a number of policies in the first months of the year to put the economy back on track after a stagnation last year due to the pandemic.
Following the Government's Resolution No.128/NQ-CP on safe and flexible adoption and effective control of the pandemic last October, the economy has resumed normal activities, especially with the manufacturing sector gaining momentum and remaining key to sustaining the whole economy.
After two months of contraction, industrial production prospered in March and drove the three-month manufacturing index up 7.07 per cent over the same period last year, of which the processing and manufacturing industry rose 7.79 per cent.
Some service activities also grew substantially, such as finance-banking-insurance up 9.75 per cent year-on-year and transport and warehousing up 7.06 per cent. Retail sales and agro-forestry-fishery sectors saw recovery at a slower pace at 2.98 per cent and 2.45 per cent, respectively.
Activity pick-up has also driven up consumption with total retail sales of consumer goods and services expanding 4.4 per cent over the same period of last year. The realised social investment capital in the first quarter also increased 8.9 per cent, signalling positive mobilisation and use of investment capital which is an important momentum for economic growth in 2022.
Foreign investors continued to show their confidence in Việt Nam's economy when the foreign direct investment (FDI) disbursement in the first three months was estimated at USS$4.42 billion, up 7.8 per cent year-on-year. This is the highest level of FDI implementation in the past five years.
Normalisation also drew businesses back to the economy with the number of newly established and returning businesses in the first quarter of 2022 increasing 36.7 per cent over the same period last year.
In addition, business optimism improved with 82.3 per cent of enterprises in the processing and manufacturing industries predicting a better business situation in the second quarter, according to the latest poll by the General Statistics Office (GSO).
In March, import and export activities also recovered strongly with the two-way trade turnover estimated at $66.73 billion, up 36.8 per cent over the previous month and up 14.7 per cent compared to the same period last year. From January to March, Việt Nam registered a trade surplus of $809 million, of which exports increased by 12.9 per cent and imports up 15.9 per cent.
However, the recovery has been uneven, pointing to some challenges. The construction sector grew just 2.57 per cent in the first quarter, much lower than a 6.5 per cent growth in the first quarter of 2021. Meanwhile, accommodation and catering services decreased by 1.8 per cent.
Overall, Việt Nam is doing well in sustaining its macro-economic stability with low inflation (the consumer price index in the first quarter rose 1.92 per cent), stable State budget revenue and trade surplus. However, the growth story will become more complicated in the next few months as inflationary pressure increases due to geopolitical risks.
Inflation challenge has existed since end-2021 due to soaring input material prices, increased logistics costs and supply chain disruption. The ongoing Russia-Ukraine crisis continues to exacerbate these problems, especially sanctions on Russia that have been pushing up oil prices.
Benchmark Brent crude was trading above $100 for a month, the highest level since 2014. In Việt Nam, fuel prices were hiked seven times since the beginning of this year before going down slightly in the two previous price adjustments on March 21 and April 1.
When executing the economic recovery and development programme, the Government has taken into account many pressures on the macro-economy and inflation. Some solutions have been implemented to maintain stability and fuel growth such as lowering value-added tax (VAT) and cutting environmental tax on petrol trading.
However, new solutions should be designed to deal with the Ukraine crisis such as more flexible monetary policy, effective control of high fuel prices and forecasting more scenarios to have other solutions to support growth.
Việt Nam is targeting an expansion of 6-6.5 per cent in 2022 which is considered feasible early this year. Some forecasts even pointed to a growth rate of around 7 per cent. Yet, the Russia-Ukraine conflict may force policymakers to revise the growth target.
This crisis not only has great adverse impacts on these two countries but drags other countries which have trade relations with them into turmoil.
The shares of trade and investment between Việt Nam and Russia and Ukraine are relatively modest but the biggest impact is indirect when sanctions on Russia are driving up oil prices and slowing down the global recovery. Some parts of the world are even projected to fall into stagnation.
The International Monetary Fund (IMF) in its January outlook lowered its forecast of global growth by 0.5 percentage points to 4.4 per cent in 2022. It is expected to continue revising down its growth forecast in its April report.
As Việt Nam's trade openness is big, volatility in the world has a large impact on our economy.
There are some initial forecasts, depending on the intensity and duration of the Russia-Ukraine crisis and the force of sanctions against Russia. Some forecasts suggest that if the situation deteriorates, Việt Nam's growth will be only around 5 per cent this year. More optimistic forecasts still expect GDP to be 6-6.5 per cent by year-end, arguing trade and investment between Việt Nam and Russian and Ukraine are small and inflation is still under control.
Three issues need to be focused on to ensure the growth target.
First, uncertainty and risks are increasing following geopolitical perils, so it is necessary to closely monitor the world situation to have flexible monetary and fiscal measures, ensuring timely response to market changes. For example, besides reducing the environmental tax to curb rising gasoline prices, other measures need to be taken into account if the world oil prices continue to climb.
Second, the implementation of the economic recovery programme should be quickened in a more aggressive way.
In January, the National Assembly approved a stimulus package worth about VNĐ347 trillion ($15.2 billion) to pull the economy through the pandemic disruption and attain the growth target of as much as 6.5 per cent this year. Though some policies have been introduced, more measures should be delivered in the second quarter. Ministries are developing legal frameworks to support the programme implementation.
In addition, besides transparency and supervision, it is also necessary to be flexible in policy administration. Policymakers should not expect perfection to avoid missing a good execution time.
Third, institutional reform needs to be strengthened together with legal amendments (the Law on Oil and Gas and Real Estate Business are being revised). The business and investment environment should be improved along with State-owned enterprises restructuring and innovation promotion, creating solid foundation for the sustainable economic development.
*Võ Trí Thành is a former vice-president of the Central Institute for Economic Management (CIEM) and a member of the National Financial and Monetary Policy Advisory Council. The holder of a doctorate in economics from the Australian National University, Thanh mainly undertakes research and provides consultation on issues related to macroeconomic policies, trade liberalisation and international economic integration. Other areas of interest include institutional reforms and financial systems.