The real estate market is predicted to recover and develop healthily in 2022 after experiencing a year of upheavals in 2021.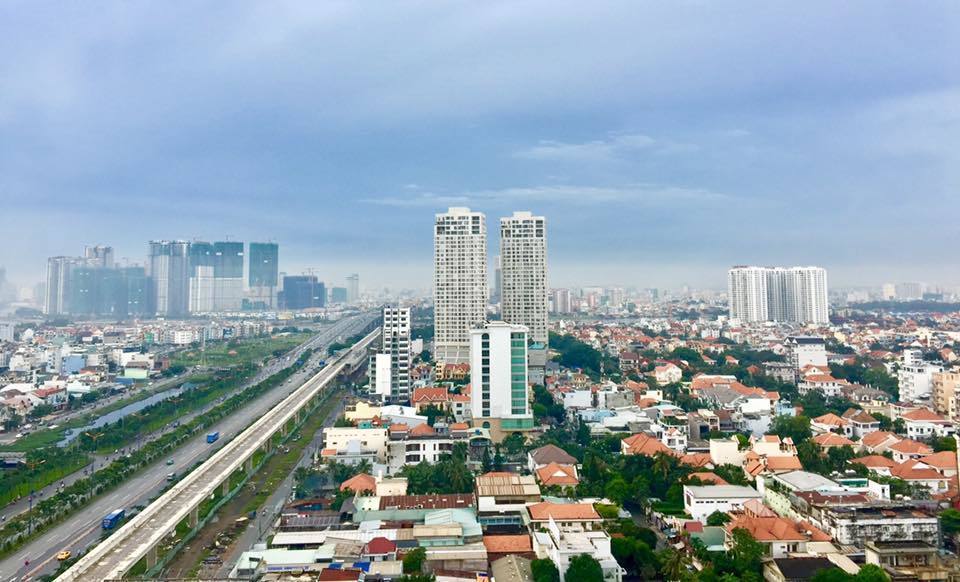 Can Van Luc, a respected economist, said at a recent forum that the most difficult period is over and the real estate market will warm up in 2022 when economic activities resume. He can see many factors that can support the market.
First, Vietnam's economy is predicted to recover well in the year with a predicted GDP (gross domestic product) growth rate of 6-6.5 percent. Under an optimistic scenario, the GDP growth rate would be 6.5-7 percent if the economic stimulus program runs well. This will help the real estate demand bounce back.
Second, the Ministry of Construction (MOC) is drafting a housing development strategy to be submitted to the Government. This will give a push to perfect conditions for the housing system development in the future.
Also, the legal framework is being completed with new legal documents to amend existing problems, including Decree 148 on land management, Decree 69 on old apartment upgrades and the Land Law, expected to be amended this year.
Other factors to affect the real estate market in 2022 were also cited by Luc, including the economic stimulus package, to be deployed in 2022 and 2023 (VND445.76 trillion). The package has been initiated by the National Assembly Economics Committee's research team and experts.
It's expected that VND150 trillion of the package will be used to build infrastructure, a foundation for the real estate market to develop. The Government and National Assembly are also discussing a package worth VND60-65 trillion for housing development.
Luc said the capital inflow to the real estate market continues to increase. In the context of Vietnam accelerating public investments, the development of a series of large-scale infrastructure projects will help the real estate market grow well.
Challenges
However, analysts see big challenges for the market in 2022.
The HCM City Real Estate Association's (HOREA) Chair Le Hoang Chau said that high inflation is visible, which may push real estate prices up in 2022.
"Real estate is considered a safe shelter for wealthy people in the context of high inflation. This will lead to higher real estate prices and fewer opportunities for low- and medium-income earners to own accommodations," he said.
Also, real estate supply and prices, especially in the southern market, may be affected by the recent land auction in ThuThiem New Urban Area. Four land plots in the new urban area were sold at sky-high prices.
Ngoi Sao Viet Real Estate won the 3-12 plot for VND2.45 billion, or 8.3 times higher than the initial price.
Chau said that land prices in HCM City, especially the central area, have been pushed up to new levels, which makes it difficult for realtors to develop their land funds and affects housing supply.
"Imagine that real estate market segments are communicating vessels. When a segment is affected, the other segments will also bear an impact," he explained.
"I believe that real estate prices in HCM City will be pushed up after the Thu Thiem land auction," he said.
Nguyen Hoang from DKRA said there are many difficulties in 2022, including a supply shortage caused by legal problems and high real estate prices, despite the pandemic.
Agreeing with Hoang, Nguyen Van Dinh, Chair of the Vietnam Realtors' Association (VRA), said the short supply would continue to be a great challenge for the real estate market. He thinks the supply in 2022 will see little improvement, and shortages will increase real estate prices further.
"This will push prices up and cause a supply-demand imbalance in the housing market," he said.
He thinks that legal barriers will not be lifted immediately in 2022.
"The government at different levels is making every effort to solve existing problems. But there is always slowness in implementing legal regulations. I think there will still be problems in 2022," he said.
Thuan Phong
Prices at land auctions in the last months of the year have been climbing to new highs.
Contrary to all predictions, real estate prices continued to rise in 2021 despite Covid-19, which was expected to affect demand.