More Vietnamese students are registering for exam preparation classes for international certificates as more universities now require the certificates.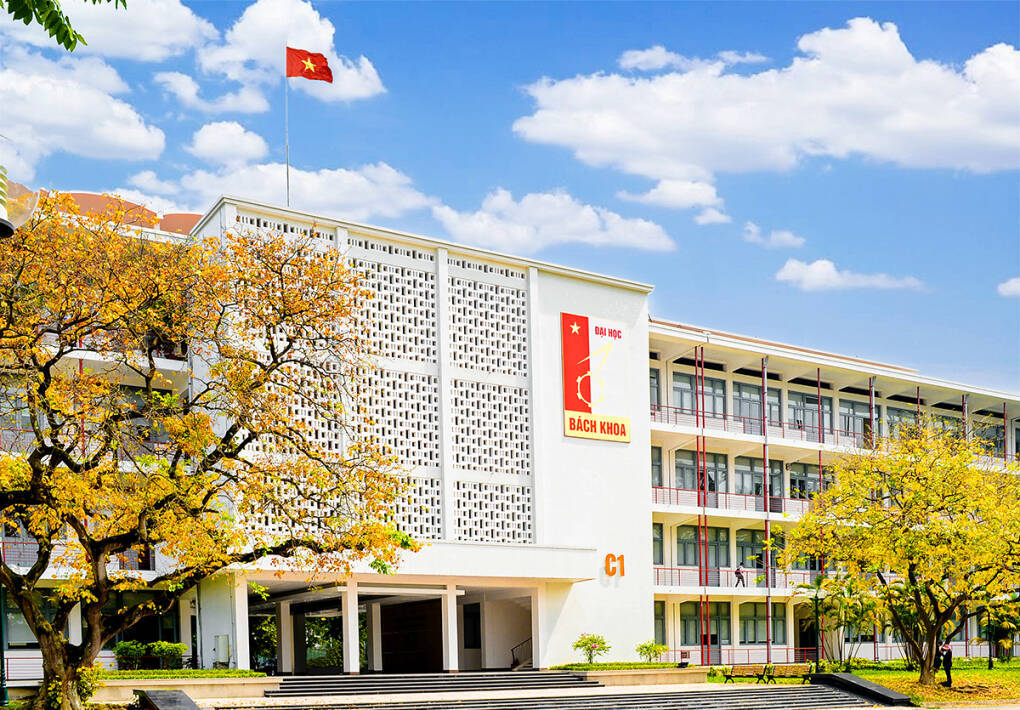 Hanoi University of Science and Technology
Hanoi National University pioneered the trend when it announced in 2018 that IELTS/SAT/TOEFL certificates would give privileges to students applying at the school. It hoped that it could find students for its training programs in English.
In the same year, the two leading economics schools – Foreign Trade University (FTU) and National Economics University (NEU) – announced an additional enrollment method which required combined abilities, including an IELTS score of 6.5 or higher.
FTU explained that the requirement was for advanced and high-quality training programs which require high English skills.
More and more schools have followed the moves. As of 2021, more than 60 tertiary education establishments require international certificates, including IELTS, TOEFL and SAT as the criteria for priority in admissions.
In the 2021 enrollment season, the schools that require sky-high high-school exam scores such as Hanoi Medical University and People's Security Academy, for the first time, sought students with good foreign language skills.
The former announced it had reserved 40 seats for students with good English and French skills. Students with 6.5 or higher on IELTS or DALF C1 can enroll if they have a B00 (mathematics, chemistry, biology) exam group score not more than three marks lower than the required benchmark.
Hanoi Medical University is the only medical school in Vietnam running an advanced training program to produce a bachelor's degree in nursing (teaching and learning is in English), the only major among health sciences with an advanced training program. After 10 years of training, nearly 50 percent of graduates have received practicing certificates and are working at large hospitals in Germany.
The school plans to integrate internationally and run international training programs, so it needs to make adjustments to enrollment to attract students who are good at foreign languages. It plans to consider both professional abilities and foreign language skills for enrollment next year.
Three years have elapsed since NEU began enrolling students under the new method. There have been no official statistics, but Bui Duc Trieu, head of the training division, affirmed that the students all have good records. They are good at foreign languages, have critical thinking skills and many other skills. The abilities will give them more advantages in future jobs to become global citizens.
NEU has decided to increase the number of students enrolled under the new method. It's expected that these students will account for 15-20 percent of total students enrolled this year.
By offering privileges to international certificate holders, Vietnam's schools have shown their strong aspirations for integrating internationally, especially as they now enjoy self-determination in enrolling students.
Time to change
A lecturer at the Hanoi Banking Academy noted that many students of hers have very high English exam scores from high school finals, but are poor at reading comprehension, communication and presentation.
Meanwhile, according to a lecturer of Hanoi University of Natural Sciences, students majoring in basic sciences need good foreign language skills to be able to read international documents and conduct research on their own.
The lecturer, who acts as an advisor to many students publishing articles internationally, said he first requires students in his lab to read and analyze professional articles related to the research they plan to carry out. English skills are a must.
He agreed with the lecturer from Hanoi Banking Academy that the results of the English test at high school finals are not enough to assess students' foreign language skills and academic thinking.
Schools therefore rely on international certificates.
"IELTS covers topics such as engineering, economics, science, and society. When students get an IELTS score of 5.5 or higher, this means that they have relatively good listening, speaking, reading and writing skills," he said.
Nguyen Hong Phuong from Hanoi University of Science and Technology also thinks that international certificates can be used as a tool for school to assess students' abilities and set standards for their students.
Tu from Hanoi Medical University noted that medical students still don't attach much importance to learning foreign languages. He hopes that with the changes in enrollment methods, students will be encouraged to improve their foreign language skills at general schools. Foreign languages will be a necessary ability for students who want to study medicine.
He went on to say that modern students need to be able to study and research on their own with guidance from lecturers. And in order to do this, they need to have foreign language skills.
Thuy Nga
Universities need to organize standardized tests and apply specific methods to enroll students instead of relying on the high school finals to select students.
The high school finals in 2022 will be organized with the same basic principles as the 2021 ones as shown in a plan released by the Ministry of Education and Training (MOET).