The Ministry of Industry and Trade (MOIT) has recommended that farmers increase production based only on market demand and orders.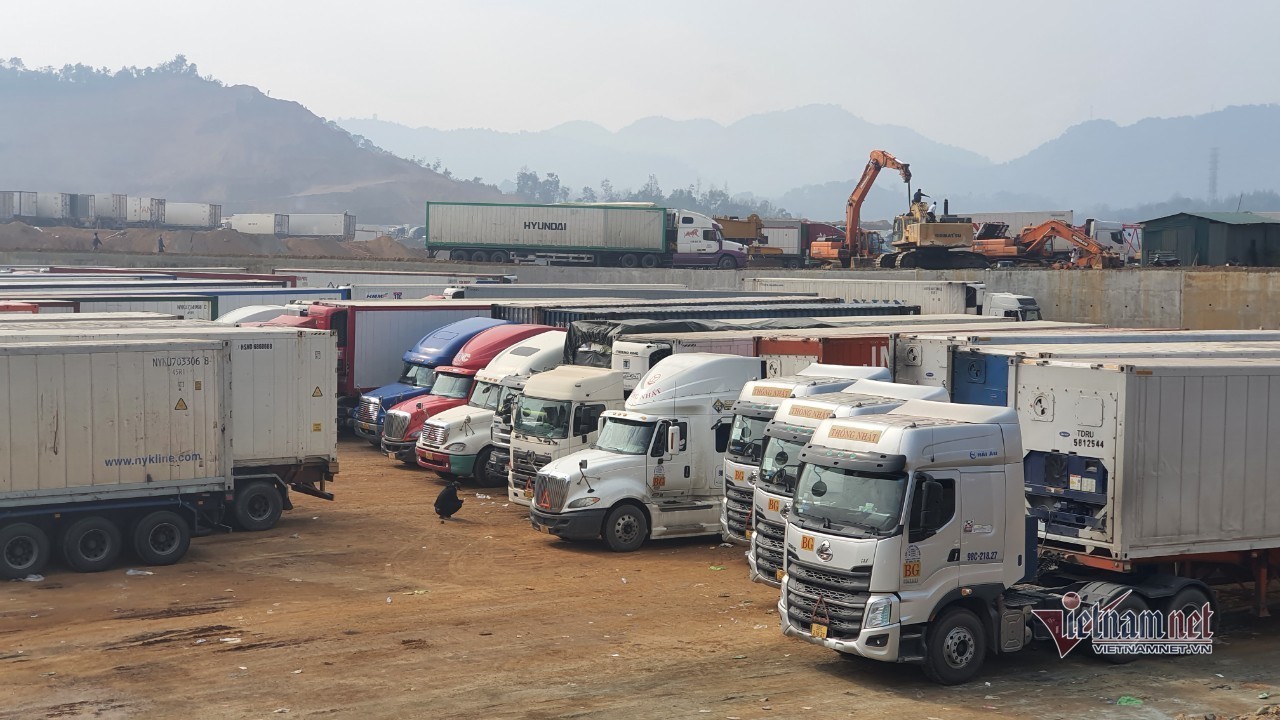 The ministry reported that, as of January 4, only 8 out of 76 border gates and open routes are operational. These include four out of seven international border gates, namely Huu Nghi, Dong Dang International Railways Station, Lao Cai International Railways Station and Kim Thanh II.
The other four still operational are (out of six major border gates) are Chi Ma, Ta Lung, Soc Giang and Hoanh Mo. The number of operational auxiliary border gates is 0 out of 21, while the number of operational open routes and customs clearance points is 0 out of 42. They are closed as China is strengthening its Covid-19 inspections.
Reports from industry and trade departments in northern provinces show that by January 3, around 4,250 trucks carrying goods are stuck, mostly in Lang Son province.
At the three border gates of Huu Nghi, Tan Thanh and Chi Ma, 2,558 trucks had not been cleared as of January 3, a drop of 1,771 trucks compared with December 24, 2021.
MOIT said trucks have been stuck because China stopped customs clearance at nearly all border gates, including important ones with a large amount of goods going through (Kim Thanh in Lao Cai, Tan Thanh in Lang Son and Mong Cai in Quang Ninh).
Other border gates are still open (Huu Nghi, Chi Ma and Hoanh Mo), but the delivery of goods must follow very strict procedures to prevent the spread of the virus.
MOIT has recommended that ministries and branches join forces with local authorities to advise businesses to figure out the amount of goods carried to northern border gates, especially to border gates where there are thousands of trucks queuing for customs clearance. The recommendation was also given to businesses that have received payments from Chinese customers.
The ministry warned that from now to Tet holiday, only trucks now queuing up at the border gates will get a customs clearance, because Chinese workers may leave 21 days before Tet to complete the quarantine period.
If Chinese customers have paid for products and still want their Vietnamese partners to carry goods to border gates, MOIT recommended that goods be delivered via major border gates in other provinces, such as Cao Bang, in order to ease the deadlock in Lang Son and Quang Ninh. Businesses have also been advised to use other means of transport, such as railway and seaway, which seafood export companies are doing.
In the longer term, it's necessary to diversify markets and means of transport to ease reliance on the Chinese market and border trade. The ministry also emphasized production based only on orders.
Dragon fruit prices have fallen dramatically in the domestic market, selling at VND15,900 in Hanoi.
V. Ha
Millions of tons of farm produce have been put on sale in the domestic market as exports to China are stuck at the border. The prices have fallen dramatically.
It's necessary to be daring and set a high goal of exporting $50 billion worth of farm produce in 2022 as agriculture is a pillar of the economy, said Prime Minister Pham Minh Chinh at a conference on December 29.