An unreported transaction made by Trinh Van Quyet, Chair of FLC Group, worth VND1.6-1.8 trillion on January 10 has been canceled as he did not report the deal.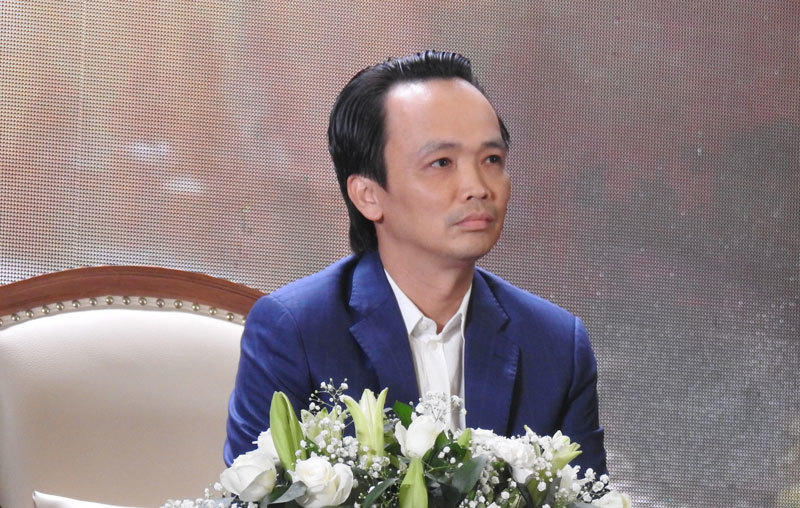 Trinh Van Quyet, Chairman of FLC Group.
According to the HCM City Stock Exchange (HOSE), following the State Securities Commission's (SSC) directions, the stock exchange will cancel the transaction of selling 74.8 million FLC shares made by Quyet on January 10, 2022.
The transactions of buying FLC shares from Quyet on the same day will also be canceled.
The Ministry of Finance (MOF) has announced that it has blocked Quyet's securities accounts to discover reciprocal transactions. The blockade is valid until SSC Chair releases another decision to replace it.
It's estimated that there are 20,000 accounts bought from Quyet's accounts. The transaction was made on January 10 so the money has not come to Quyet's accounts.
SSC said the agency has coordinated with relevant agencies to handle Quyet's violation. The chair of the Vietnamese conglomerate FLC faces a fine for not reporting sale of 75 million shares.
With the prices of VND21,000-24,000 per share on January 10, Quyet could have collected VND1.6-1.8 trillion from the share sale. On that day, VND135 million FLC shares were transferred, worth over VND3 trillion.
On January 11, FLC shares fell to the floor price level, below VND20,000 per share, though the demand was very strong. Closing the January 11 session, FLC made another record, with nearly 155 million shares matched, higher than the record of 135 million shares of the previous session.
FLC Group on January 10 released a new document, replacing the document dated on January 5 that reported to SSC and HOSE about the internal transaction made by Trinh Van Quyet. The new document says that Quyet decided to reschedule share sales and would implement the deal from Jan 14 to February 11 instead of Jan 10-17.
Under the current laws, transactions must be announced three working days in advance (or 5 days if counting in weekend), which means that the deal must be announced by Jan 5. However, the information was not published on HOSE website.
Quyet has blamed this on his assistants, saying that the assistants forgot to publicize the information about the deal.
FLC shares have seen prices escalating from VND10,000 per share six months ago to VND23,000. The share prices have soared by 60 percent since early December 2021, from VND14,000 per share to VND23,000. Meanwhile, in 2020, FLC shares were mostly priced below VND5,000.
On January 11, many shares belonging to FLC family also dropped in prices, including ROS, KLF, ART, HAI and AMD.
Before the transaction, Quyet held 215 million FLC shares, or 30.35 percent of charter capital of FLC. He also held 23.7 million ROS, more than 3.1 million ART and 7 million GAB shares, worth VND6 trillion.
V. Ha – L. Bang
The State Securities Commission (SSC) has released a notice about a stock transaction without a report from Trinh Van Quyet, President of FLC Group.