Vietnam officially reopened tourism on March 15 with a more open visa policy for some markets.. However, the number of travelers remains modest.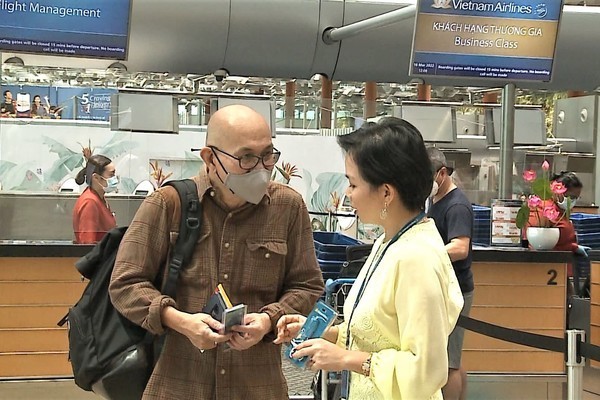 On March 15, Vietnam unilaterally applied a visa waiver policy for citizens from 13 countries and bilaterally applied the same policy for citizens from 88 countries and territories. The e-visa resumed after two years of interruption because of Covid-19.
Citizens of 80 countries coming to Vietnam and staying for no more than 30 days can apply for an e-visa.
However, some travel firms said it is still difficult for travelers, especially retail customers, to get visas..
At a national tourism forum held on April 1, Cao Tri Dung, chair of the Da Nang Tourism Association and chair of TravelMart, said though Vietnam has announced a full reopening, applying for visas remains a problem, especially for retail customers. Not all travelers can obtain visas immediately. In many cases, travelers need a guarantee. Meanwhile, some travel firms don't provide visa services, so travelers have to apply for the visas themselves.
As for inclusive group tours, the country is not receiving large groups of travelers because the international tourism travel season lasts from September to April.
Dau Anh Tuan, head of the legal department of VCCI, said Vietnam's current visa policy is weakening the competitiveness of tourism in comparison with ASEAN countries.
While most regional countries are applying visa waivers for international arrivals, Vietnam is one of a few Southeast Asian countries still setting requirements on most tourists.
Regarding e-visas, while some countries with competitive tourism industries have applied e-visas with low costs and clear procedures on electronic platforms, the cost of tourist visas issued on entry at border gates of Vietnam is almost double that of other countries such as Cambodia, Laos and Indonesia.
In addition, applying for visas to enter Vietnam is rarely made public on electronic information portals, thus affecting transparency and openness of Vietnam's tourism.
Nguyen Khoa Luan, CEO of Anh Viet Hop-on Hop-off, said that the country needs a reasonable visa policy.
"If you still close the doors, no one will enter your home, even if it is beautiful and luxurious," he said. Vietnam exempts visas for citizens of 13 countries, while Thailand and Indonesia has visa exemption for 130 countries.
He said their tourism is promotion internationally is not expensive, Vietnam still tries to attract every foreign traveler and has to spend big money on advertisements. Stressing that the focus of the tourism reopening is the visa policy. If the policy is reasonable, Vietnam will be able not only to attract tourists but also businesspeople and experts.
Ngoc Ha
British travel magazine Wanderlust has recently listed Vietnam among the 20 most ideal destinations in March with recommendations of long-term stays, wild world exploration, festivities and flower seasons.
The north-eastern border province of Quang Ninh is set to launch its much-awaiting cruise nightlife service on April 28 evening to stimulate local tourism.