The tourism industry now has a golden opportunity as the Government has agreed on reopening. However, it needs to prepare well or it will miss the opportunity.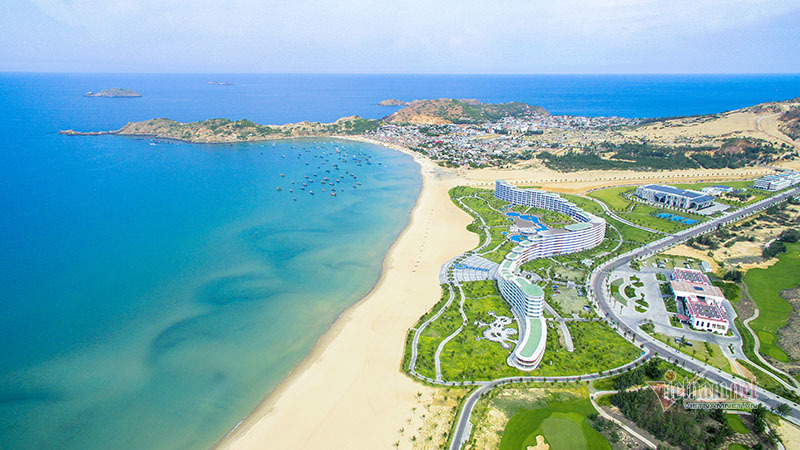 During seven days for Tet , Binh Dinh received 160,000 travelers, an increase of 40 percent over the last year. The number of travelers in the first months of the year reached 650,000, up by 37 percent. The province is speeding up giving booster jabs to people.
"Travelers from other provinces flocked to Binh Dinh province beginning on the second day of the New Lunar Year. Accommodations and restaurants were full of people. The prices were stable," Tran Van Thanh, Director of Binh Dinh Tourism Department, said.
According to the Travel Department, the tourism industry made an impressive reopening, receiving 6.1 million domestic tourists and 3.2 million overnight guests. The Tourism Information Center under the Vietnam National Administration of Tourism (VNAT) said there has been a sharp increase in the number of international searches on Vietnam's aviation.
Vu The Binh, Deputy Chair of the Vietnam Tourism Association (VTA), said that people long for tourism reopening not only because of travel and entertainment, but also to improve the economy and people's lives.
"The reopening is not only the wish of the tourism sector, but also the willingness of people and the whole country," he said.
Vu The Binh said Vietnam can be confident about the decision, because it has advantages in rich natural resources and has great competitiveness.
Under the pilot program on international travelers (Phase 2) during the pandemic, Vietnam has received nearly 9,000 foreign travelers. The total revenue from foreign and domestic travelers was VND25 trillion, according to Nguyen Quy Phuong, Director of Travel Department.
Ready for guests
Vietnam has decided to officially reopen tourism on March 15. Experts have made recommendations to ensure that the reopening will be stable.
Dinh Ngoc Duc from VNAT said in terms of domestic travel, firms are ready and demand is very high, which could be seen in the number of travelers during Tet.
He said travel firms should cooperate and renew their tourism products to fit the new circumstances, and promote communications and safety.
In terms of international tourism, Duc stressed that it's necessary to design specific programs to attract travelers both in the short and long term.
Binh of VTA said: "Tourism products after Covid-19 must be different from pre-Covid period," he said, recommending healthcare and products related to sports such as golf and marathons. Firms should pay attention to environmental issues and workforce in the post-Covid period.
Do Viet Hung, Deputy CEO of FLC Group, said there should be an overall plan on tourism reopening with support from management agencies, local authorities, and businesses.
He stressed that consistent policies will be an effective solution to help tourism regain growth.
Nguyen Trung Khanh, VNAT General Director, said the quality of products was important. After two years of fighting the pandemic, facilities have been damaged and many destinations have been left idle, which now need upgrading.
Khanh also issued warnings about the quality of human resources. Several million workers in the tourism sector have shifted to other businesses because of Covid-19 and social distancing.
"People's travel demand is high, but travel firms lack workers. This is challenging businesses during the recovery process," Khanh said.
The competition among destinations has also become stiff. Binh Dinh ranks 13th according to the provincial tourism destination competitiveness Index. Tourism promotion will play an important role, serving as official information for travel firms to work with partners.
A representative of VNAT said it will complete information about the reopening roadmap, including digitization of destination data in accordance with Resolution 11 on socio-economic recovery and development.
VNAT is working with international news sites such as CNN and CNBC, targeting high- and mid-end markets. IT has also asked MCST to set up an office on piloting national tourism promotion.
Vietnam has decided to reopen the country's borders to international travel on March 15, 2022. Foreign travelers have to present a certificate of full vaccination or recovery from Covid019, and negative test results before boarding. In Vietnam, they must have a negative test result before participating in tourism activities. They don't have to register for a tour.
Duy Anh
Vietnam expects to receive this year 10-30 percent of the number of travelers in 2019. The tourism industry will fully recover by 2024.
Vietnam is expected to serve some 18 million international tourist arrivals and 85 million domestic ones by 2026 under a program on developing the local tourism sector during the 2022-2026 period.