This is the first time a professional association of tour guides in Vietnam has released a document not only allowing its members to collect gratuities but also fixing the gratuity levels that tour guides can receive.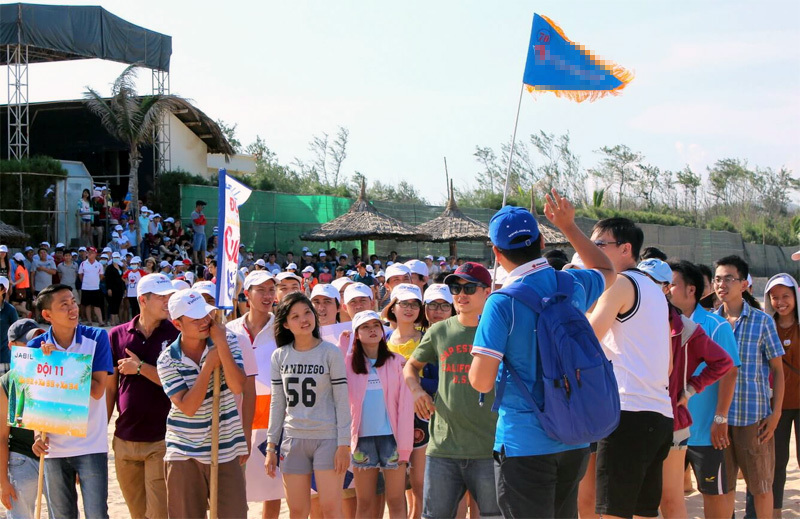 The Executive Board of the Phu Quoc City Professional Association of Tour Guides has sent a notice to its members and partner businesses which says that tour guides who are members of the association can collect tips from travelers to Phu Quoc, from May 15.
The gratuity is VND25,000 per traveler per day for Vietnamese travelers, $2 per traveler per day for Asian travelers and $4 for other foreign travelers.
Vietnam's current laws don't say that travelers have to pay tips to tour guides. Tipping tour guides depends on the traveler.
Tips and pay by travel firms are important parts of income of tour guides. Collecting tips increases legitimate income of tour guides, while tips show travelers' satisfaction about the service they receive.
Tour guides make every effort to satisfy travelers to be able to receive lavish tips after tours' end.
Some travel firms collect tips in advance and deliver to tour guides, while others don't mention a gratuity when negotiating with partners.
The business expenses for tour guides are not high, which are even lower than the pay to skilled factory workers.
A welder, for example, can get VND800,000-1 million per day, while the business expenses for an English speaking tour guide that serve inbound travelers can receive VND500,000-600,000 per day. Meanwhile, a tour guide for domestic tours can receive approximately VND500,000, though they work extra hours.
For domestic tours, in general, travel firms don't mention tips when designing tours, because tour guides and travelers discuss the tips. Therefore, some travelers tip tour guides and drivers, while others ignore this.
In general, travelers don't tip tour guides if the tour lasts only one day. Tour guides of domestic tours dare not ask for tips.
The tips given by travelers during domestic tours vary, between VND25,000-30,000 and VND100,000 per day. Many travelers don't know about tip levels, and they just follow the crowd.
In some cases, when tours end, travelers refuse to tip tour guides as they don't feel satisfied about the way they are served, and tour guides have to accept this. However, outbound travelers don't 'forget' to tip travelers, because they need the assistance of tour guides when implementing entry/exit procedures at the airports.
As for outbound tours, some travel firms collect money for tips from customers when they pay tour fees, $3-6 or $10, depending on the destinations (Asia, Europe or the US). If travel firms don't collect money for tips in advance, they remind travelers that the tour fees don't include tips, and when the tours finish, tour guides can collect tips openly.
Meanwhile, the scenarios are different. Some markets, such as Japan, don't have the habit of tipping tour guides. However, it seems that nearly all foreign travelers tip tour guides to encourage them. Therefore, tour guides have to work hard to satisfy travelers to receive tips when tours finish, though they don't know how much they will receive.
In many countries such as the US, paying additional fees to reward the service is quite normal.
As the tips tour guides expect are not fixed and announced publicly, this affects tour guides' attitude and service quality, especially unprofessional tour guides who attach much importance to their income.
They even 'haggle' with companies and choose to serve groups of many travelers. In some cases, tour guides focus on taking care of wealthy travelers, who spend big money on shopping, and neglect other travelers, thus causing reactions from other travelers.
Thus, the move by Phu Quoc tour guides' association is a breakthrough in the way of thinking. This is the only association of tour guides in Vietnam that operates independently and does not belong to any local or national tourism association.
Nguyen Duc Chi
Over 15,500 licensed tour guides have been put out of work for more than two years due to the pandemic and many of them have decided to leave the tourism sector permanently to earn a living elsewhere.
By the end of October this year, 9,294 tour guides nationwide have received cash support with a total value of US$1.5 million.