The pharmaceutical industry has become the next hot race in the retail sector as the big players are accelerating the expansion of pharmacy chains.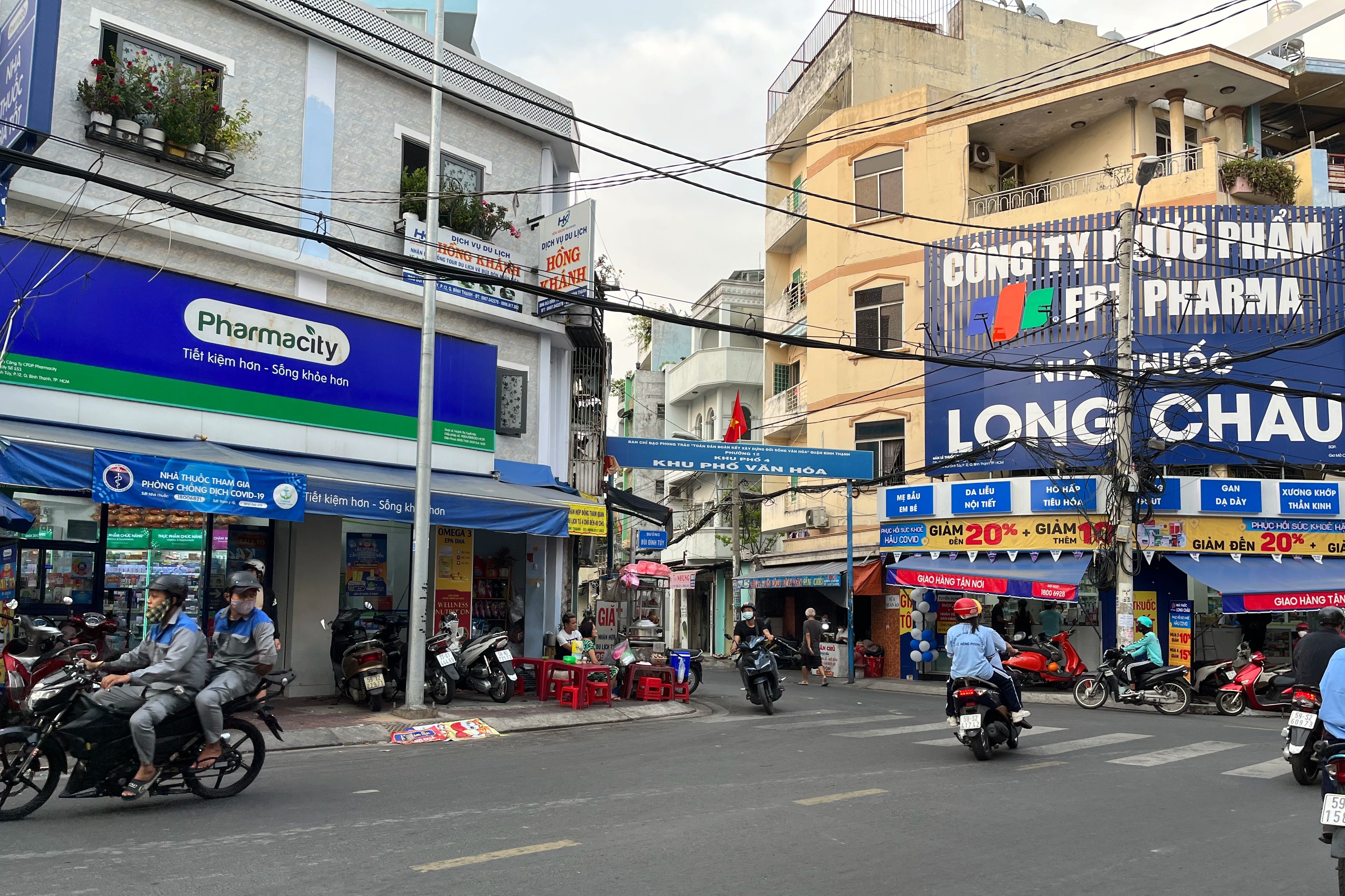 "We increased our ownership rate in An Khang to 100% to prepare for future acceleration when the pharmaceutical industry will have development opportunities after the pandemic," Chairman of Mobile World Nguyen Duc Tai told investors during a meeting on February 18.
Long Chau, a pharmacy chain run by FPT Retail, announced that it is the first unit in Vietnam to sign a contract to distribute Molnupiravir – Covid-19 treatment drug.
Both Mobile World and FPT Retail, two big names in mobile phone and electronic product retailers, are expanding their chains of pharmacies.
In 2018, FPT Retail established FPT Long Chau Pharmaceutical Joint Stock Company and after four years, FPT's pharmacy chain has 494 stores nationwide.
In the annual report 2021, FPT Retail Chairman Nguyen Bach Diep described the rapid development of the pharmacy brand as the long-term growth engine for the company.
Meanwhile, Mobile World acquired 49% of shares of Phuc An Khang pharmacy chain in 2017 and then changed its name to An Khang. In mid-2020, Nguyen Duc Tai told investors that Mobile World did not make a big investment in An Khang because of certain barriers.
By the end of 2021, this group officially had increased its ownership rate in An Khang to 100% and set goals to accelerate this system. Currently, Mobile World's pharmacy chain has 201 stores, mainly in the southern provinces.
However, the pharmacy chains of both FPT Retail and Mobile World are still modest in comparison with Pharmacity. Established in 2011, Pharmacity currently operates 837 pharmacies nationwide.
This pharmacy chain has accelerated since Mekong Capital poured capital in May 2019. At that time, Pharmacity only owned fewer than 200 stores and after nearly three years, the scale of the system increased five times.
In late 2021, Korean media reported that SK corporation poured capital into leading private groups in Vietnam such as Masan, Vingroup and was about to complete a $100 million investment deal in Pharmacity. However, this information has not been confirmed by the relevant parties so far.
A large private group – Masan – has cooperated with Phano Pharmacy chain to test a mini supermarket model that integrates coffee kiosks, milk tea, pharmacies, and financial services.
In the wholesale sector, Digiworld, a distributor specializing in technology products, also announced that it will focus more on pharmaceuticals in 2022 after five years of entering the market. It aims to be one of the three largest pharmaceutical distributors in Vietnam.
Le Ha
While Vietnam's drugmakers are heading to develop new products to increase efficiency and sustain sustainable growth, competition from imported drugs is making their road tougher.