American expert on international relations Joseph Nye said that the power of a country, besides "hard power" including military force, population, geography, and strategic resources, also includes "soft power".
Nye defines "soft power" as a society's ability to influence others based on the attractiveness of political, cultural values, and foreign policy, not through force, threats or bribes.
"Soft power" was clearly mentioned for the first time at China's 10th party congress in 2007. At that time, Mr. Hu Jintao said: "The great revival of the country will surely be accompanied by the strong development of Chinese culture".
At the 2014 party congress, Mr. Xi Jinping also said: "We should strengthen our soft power, come up with a good story about China, and better communicate China's messages to the world."
David Shambaugh, one of the leading experts on China, claims that the most powerful tool of Beijing's soft power is money.
Over the past decade, the promotion of "soft power" has become a major concern of Beijing. China spends about $10 billion annually on propaganda to promote its image worldwide.
Blurring boundaries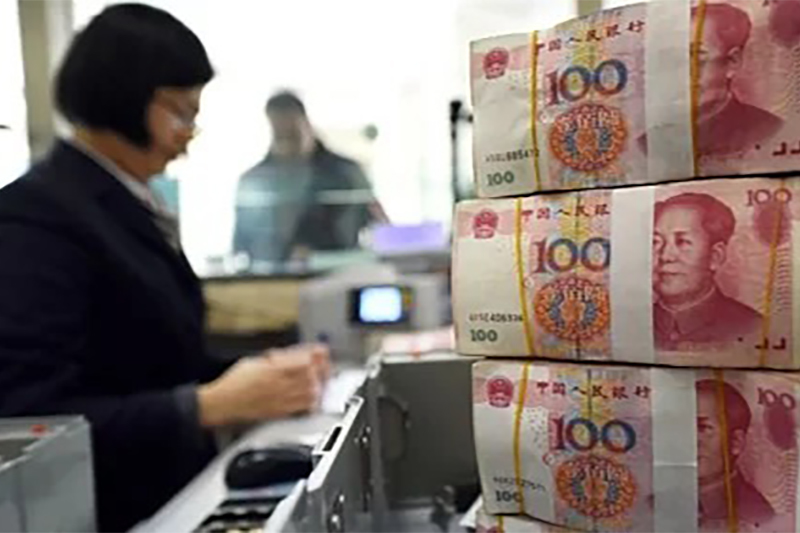 David Shambaugh, one of the leading experts on China, claims that the most powerful tool of Beijing's soft power is money.
"Through international aid and assistance, China has been blurring the line between soft power and the economy," said Joshua Kurlantzick, an analyst on international relations. Similarly, expert John Wong observes that China is building soft economic power, which includes skillful economic diplomacy and is represented by large regional trade agreements or expanded official development assistance (ODA) towards cooperation.
Southeast Asia, Africa, the Middle East, and Latin America are regions directly influenced by China's soft power. In addition to increasingly strong economic and trade relations, ensuring that China has "close" partners, free trade agreements with the six ASEAN member countries that took effect in January 2011 confirmed this trend.
Means of execution
The Belt and Road Initiative, or BRI, is described by Chinese leaders as a vehicle for "soft power," to promote regional connectivity. This initiative aims to combine the Silk Road and the 21st Century Maritime Silk Road through an extensive network of railways, roads, pipelines, ports and telecommunications infrastructure, promoting economic integration from China through Asia, the Middle East and Africa, to Europe and beyond.
To partially finance these international projects, China contributed US$50 billion to the Asian Infrastructure Investment Bank (AIIB) upon its establishment, half of the bank's initial capital.
Beijing also pledged $40 billion to the Silk Road fund, $25 billion to the Maritime Silk Road, and another $41 billion to the New Development Bank (established by the BRICS countries: Brazil, Russia, India, China and South Africa).
Another tool for China to expand its "soft power" is through the Confucius Institutes. China opened its first Confucius Institute in 2004 in Seoul, South Korea.
As of January 2018, China had more than 500 Confucius Institutes around the world. In addition, non-profit centers and organizations affiliated with the Ministry of Education of China offer Mandarin courses, cooking and calligraphy classes as well as celebrations of China's national holidays. Confucius Institutes partner with universities, typically giving a minimum of $100,000 aid annually for programming, while Confucius classrooms are established at high schools.
China ranked third among the world's most popular overseas study destinations in 2017, according to the Institute of International Education. The majority of international students pursue self-funded courses.
The China Scholarship Council provides financial support not only to Chinese students going abroad, but also to foreigners coming to China. More than 440,000 international students from 205 countries studied in China in 2016.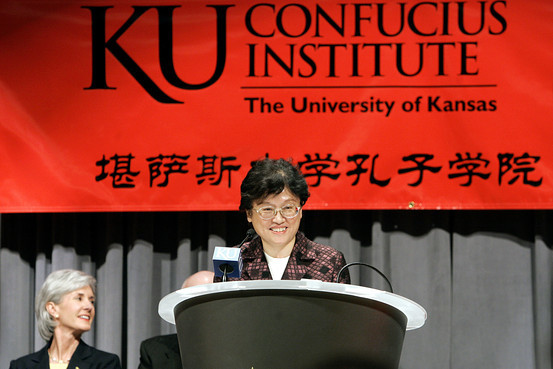 Another tool for China to expand its "soft power" is through the Confucius Institutes.
International media
Beijing has increased its clout behind foreign-language news agencies to strengthen its control over news about China.
The government news agency, Xinhua, has 170 foreign offices. China Daily and Global Times publish English editions worldwide. CCTV, the state broadcasting news service, changed its name to China Global Television Network in December 2016 and has six channels in English, Arabic, French, Russian and Spanish, with staff in more than 70 countries. China Radio International broadcasts 392 hours per day in 38 languages from 27 overseas offices.
Chinese-origin communities, with a total of about 50 million people, mainly in Southeast Asia, are also a target audience for the goal to expand Chinese media abroad.
Beijing also uses soft power through the channels of literature, art, cinema, music, academics and sports figures. Celebrities such as film director Zhang Yimou, pianist Lang Lang, athletes Yao Ming and Li Na, ballet dancer Tan Yuanyuan and pop singer Jane Zhang are unofficial cultural ambassadors. The panda has also become a cultural icon, which is dubbed "diplomatic panda".
The effect of soft power
How effective China's soft power is a matter of debate. Chinese culture has limited appeal, its values barely reflect the country's image and reputation abroad, and its foreign policy is questionable. And worst of all, China's political moves cause more concern than admiration to nations around the world.
In the case of the ambitious Belt Road Initiative (BRI), China's neighbors and partners have so far responded with a cautious approach. Many business and government leaders see the BRI as an economic opportunity to stimulate growth across Asia and beyond.
Economic interests are a powerful driver for countries aspiring to develop, but financing and construction capacity do not directly transform Beijing's ability to exert influence in host countries.
For example, local communities in South and Southeast Asian countries such as Myanmar and Sri Lanka have expressed discontent over China's growing presence. Even in Pakistan, where the China-Pakistan Economic Corridor is widely endorsed, some lawmakers worry that such projects could jeopardize national interests.
Its booming economy has raised China as a model to be emulated, but there are many problems that threaten to tarnish its image.
Experts say the "soft power" campaign is limited by the difference between the image China wants to build and its actions. Rising nationalism, assertiveness and aggression over territorial disputes… have limited this country's soft power.
Neighboring countries are increasingly worried about the "bait" of growth and trying to counter influence from mainland China. While any country's soft power strategy is seen as a healthy approach, China's soft power breeds anxiety, insecurity, and frustration.
Hoang Viet
The Permanent Court of Arbitration (PCA)'s ruling has been an irrevocable part of history. It will act as a "guide" for countries involved in the struggle for an order based on rules and not on "force creating justice."
Since the outbreak of the Covid-19 pandemic, tensions in the East Sea have increased.