A number of businesspeople fled or tried to flee the country to avoid arrest, including the following: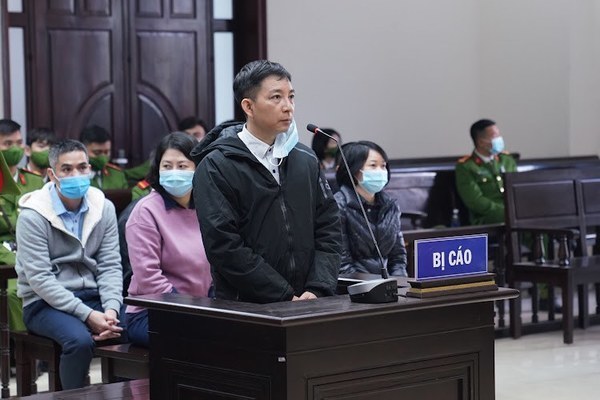 Tran Ngoc Anh
1. On May 19, 2019, the C03 agency of the Ministry of Public Security issued a "wanted" decision for Bui Quang Huy, General Director of NC Technique Co Ltd, or Nhat Cuong. The owner of the company had fled before the police carried out a search of his company and house.
"Any person has the right to immediately escort the wanted person to the nearest police stations, Procuracies, or People's Committees," the arrest warrant stated.
Huy allegedly instructed his workers to conduct illegal transactions to purchase 255,311 electronic products worth VND2.927 trillion from 16 suppliers in Hong Kong, China. He bought 254,364 products and made a profit of VND221 billion.
In 2014, Huy instructed his workers to set up two accounting books to monitor the operations of the company. He directed the use and recording of data related to Nhat Cuong activities based on the two accounting systems using ERP and MISA software.
The figures about assets, capital, revenue, profits, costs and investments in subsidiaries that were established by Huy were recorded on ERP software for internal supervision. The figures were not recorded on MISA software, which was used for official declarations and reporting to state management agencies.
At the appellate court hearing on the case of "smuggling and violation of regulations on accounting systems causing serious consequences" related to Nhat Cuong, the jury decided on civil compensation (for the amount of illegal profits) of over VND221 billion.
The jury decided that the defendants had the right to sue Nhat Cuong's owner for damages, asking him to pay the defendants the money in another civil case.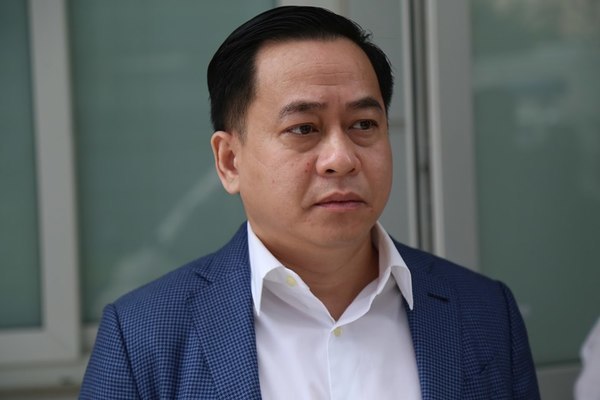 Phan Van Anh Vu
Prior to this, the 11 defendants had appealed a decision of the Hanoi People Procuracy. They said that Nhat Cuong Company owned by Huy pocketed VND221 billion worth of income from smuggling, while the defendants were just hired workers and did not get the money, so they did not have the responsibility of paying compensation for damages.
At the appeals court, defendant Tran Ngoc Anh, former Deputy General Director of NhatCuong, said that only the owner of Nhat Cuong (Bui Quang Huy) received the illegal benefits from smuggling and that he had used the money to buy many assets. The assets were frozen by the investigation agency.
Anh said he was only a hired worker and could not benefit from the company's smuggling, so he could not pay the money for the owner who had fled.
2. On December 21, 2017, the police conducted a search at the home of Phan Van Anh Vu (also known as Vu Nhom), former Chair of Bac Nam 79 Construction JSC in Da Nang. However, Vu Nhom had fled the country.
One day later, the investigation agency filed charges against Vu Nhom for deliberately disclosing the State's confidential documents. Since Vu was not found at his residence, the agency issued a "wanted" decision.
On January 2, 2018, Singapore's ICA (Immigration & Checkpoints Authority) detained Vu for violations of Immigration Law. Two days later, Vu Nhom was taken to Hanoi on a flight from Singapore.
Two days later, MPS arrested Phan Van Anh Vu and Vu's escape was revealed in a case related to Nguyen Duy Linh, former Deputy General Director of the General Department of Intelligence.
Vu Nhom stated that while talking to Linh via phone, Linh advised him to travel abroad and go as far as possible, preferably to Europe.
Vu was sentenced to 30 years in prison on many charges in different cases. Meanwhile, Linh was sentenced to 14 years for receiving bribes of VND5 billion from Vu Nhom.
Two other men were accused of receiving hundreds of thousands of dollars from Vu for promising to help him get US passports.
3. Regarding the case of HCM City's former Vice Mayor Nguyen Thanh Tai, the investigation agency issued a "wanted" decision for Nguyen Thi Thu Thuy, former Director of HCM City House Trade Management Company Ltd after Thuy fled.
The investigation agency has temporarily suspended the investigation of Thuy. When she is found, the investigation will resume.
Some sources said Thuy "left for the US to get healthcare services" in 2018 before the filing of charges and arrest warrant were released (October 7, 2019).
Thuy was accused of asking Tai to allocate 5,000 square meters of land on advantageous positions in an illegal way, thus causing a loss of VND250 billion to the state.
Thuy, as an accomplice, was the person who signed documents that violated the law, such as the document on proposing the establishment of a joint stock company to implement the project; a document asking for land allocation; and a proposal for liquidation of a house at No 12 Le Duan Boulevard, causing loss and waste of State property.
T. Nhung
The Hanoi Police have prosecuted and detained Nguyen Thi Loan, Chairwoman of Vimedimex Medi-Pharma JSC, for alleged violations of land auction regulations.
While many officials have been honored for their excellent fulfillment of official duties, many others have been prosecuted for their involvement in trade fraud.