Although the time is ripe for selling incense sticks, people do not see many of them in Le Minh Xuan incense-making village in HCM City.
At four am, people can hear powder mixer, drying machine… being operated in Le Minh Xuan Commune. Incense-making household businesses here are busy during Tet (Lunar New Year) season 2022.
Racks of red and yellow incenses that stretch along roads in Le Minh Xuan Commune have been a special characteristic of this incense-making village. It is considered one of the oldest traditional craft villages in Ho Chi Minh City.
Ms. Tran Thi Thanh, 47, who has been making incense for 20 years, said that villagers make incense all year round. However, during big occasions such as Tet holiday and full moon days, they must cope with the increased workload.
The process of producing incense sticks in this village has been modernized. Machines can take over works like mixing, drying…
Mr. Nguyen Huu Luc, 38, owner of an incense-making workshop in Le Minh Xuan village, said that applying machines to producing incense sticks had improved productivity. Their products are also of better quality and much more beautiful than their previous handmade versions.
"As people started using machines to make incense sticks, they do not sun-dry their goods like before," Luc said.
Even though machines have been taking over all the work, household businesses can still create a unique aroma of their own such as cinnamon, juniper…
Production phase
While Ms. Thanh's husband fixes incense-making machine, she puts incense on the pavement to dry them by sunlight. Ms. Dang Ngoc Hieu, 38, mainly received orders from big incense-making workshops, so she just sundried her products to save money.
"Every year, people made lots of incense, which not only created a pleasant smell across the street, but also made the street look more lively. This year, due to the Covid-19 pandemic, they have not produced as much incense sticks as before," Ms. Hieu said.
Ms. Thanh was still afraid that the effect of pandemic may affect her business although she had produced less incense. This year, she produced 6000 incenses sticks a day, compared to at least 15000 incense sticks a day in previous years.
Mr. Luc had the same issue. This year, he made only 600 incense sticks a day, compared to 1000 sticks a day in previous years. "Currently, workers in my workshop are mainly family members. I hope that the spread of the pandemic will stop so that people can have a normal life," Mr. Luc said.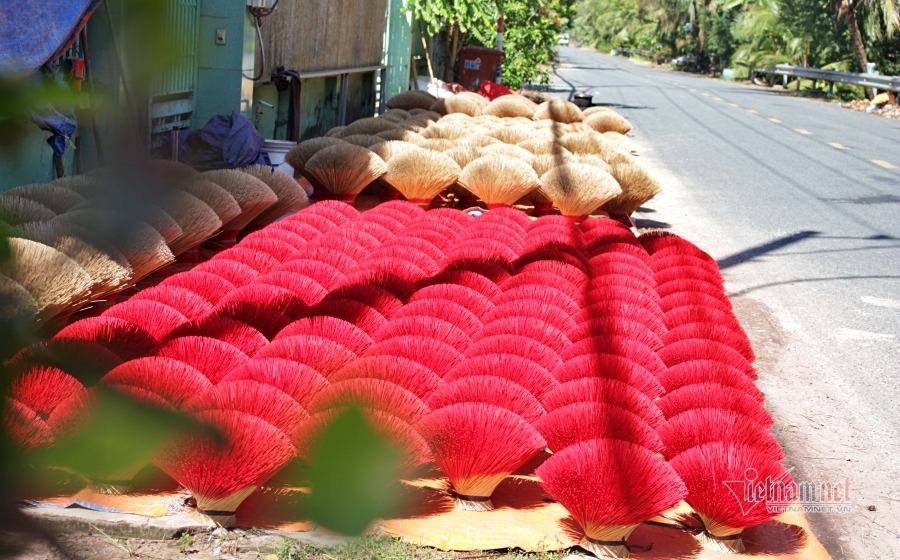 Drying incense dyes the road to Le Minh Xuan village red and yellow.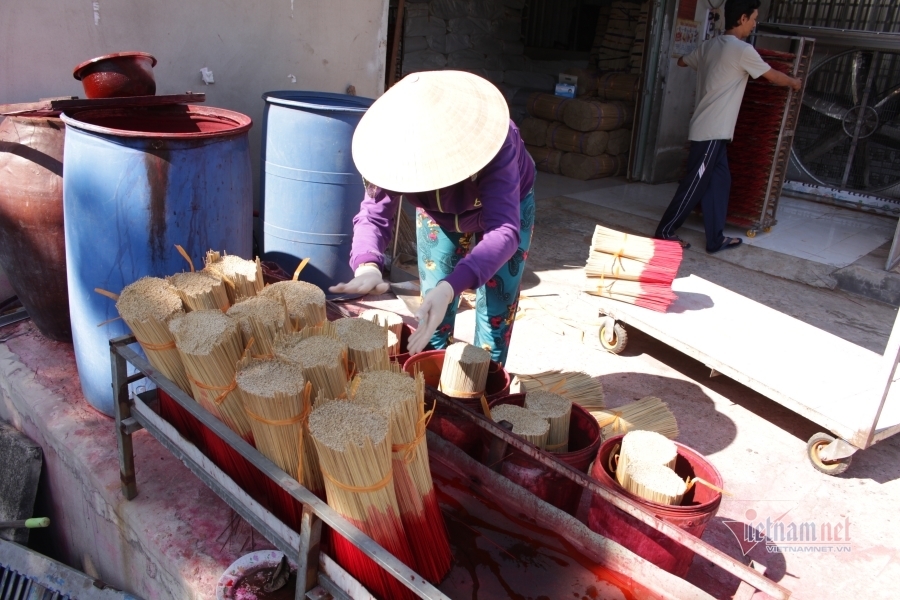 Dying incense sticks.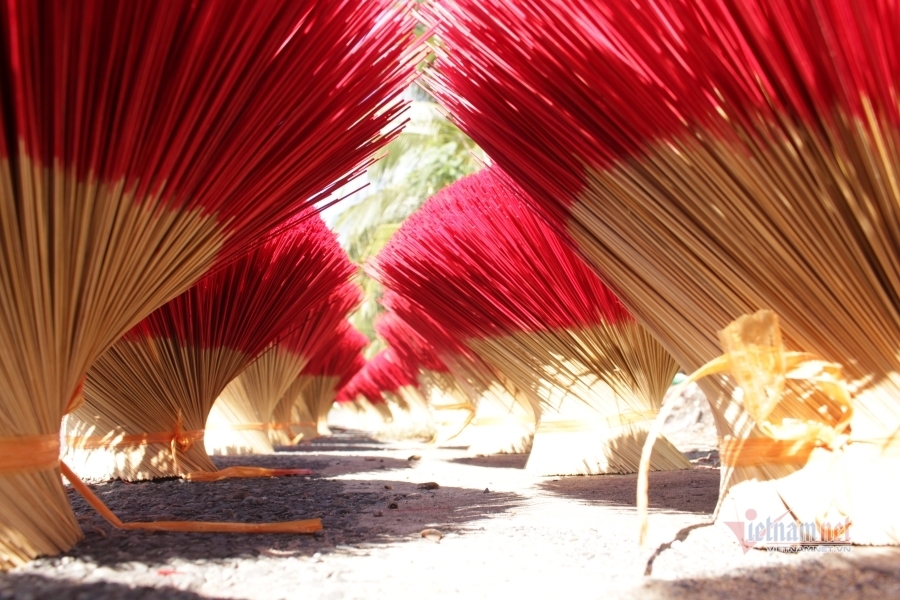 After being dyed, incense sticks are dried by sunlight, machine, or fan.
Families that produce small amounts usually make use of sunlight to dry their products.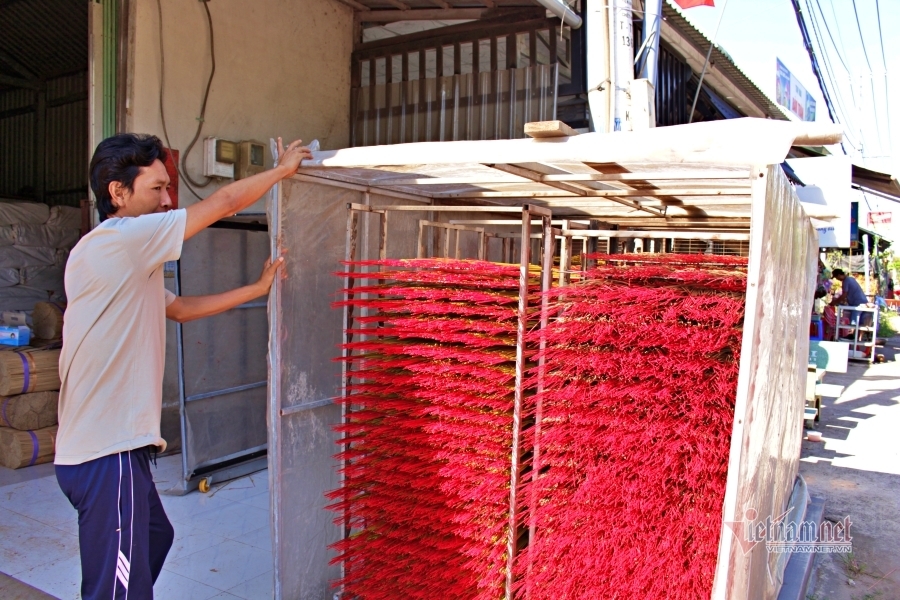 Mr. Luc bought a drying machine for his workshop.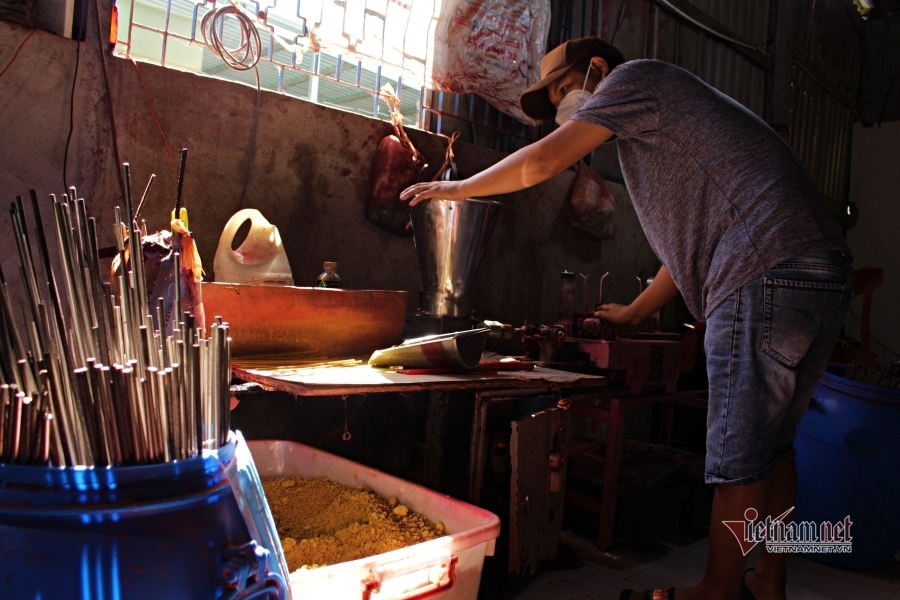 Local craftsmen also uses modern machines to producing incenses.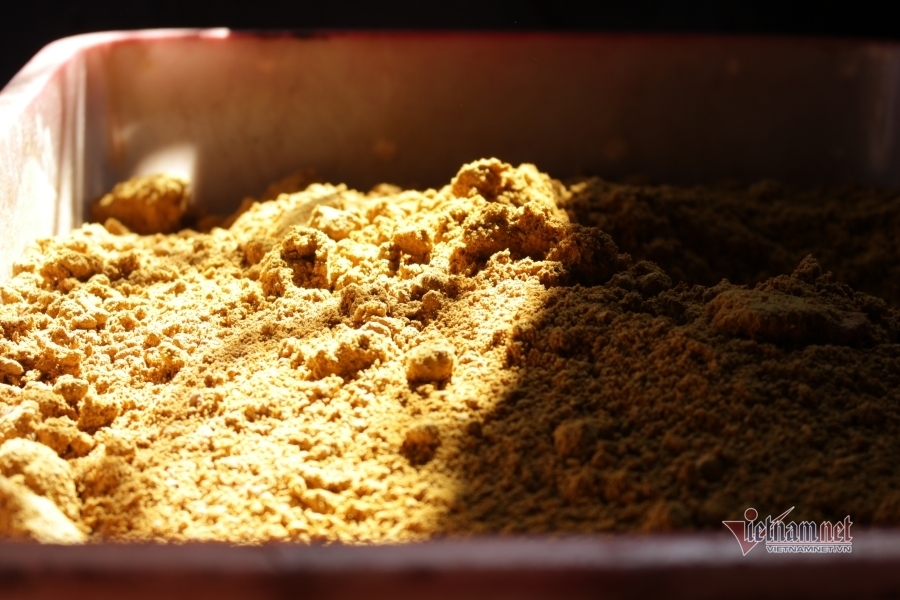 Incense powder mainly made of sawdust of aquilaria crassna or naseberry. After mixing the powder, workers use litsea rotundifolia's resin to glue the powder together prior.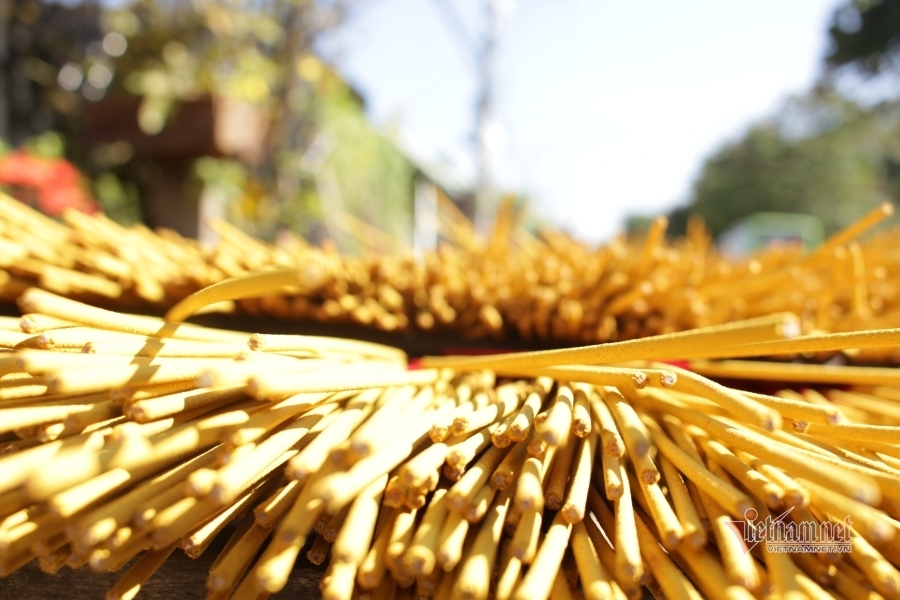 Each household business has a unique method of mixing their material powder to create an exclusive aroma.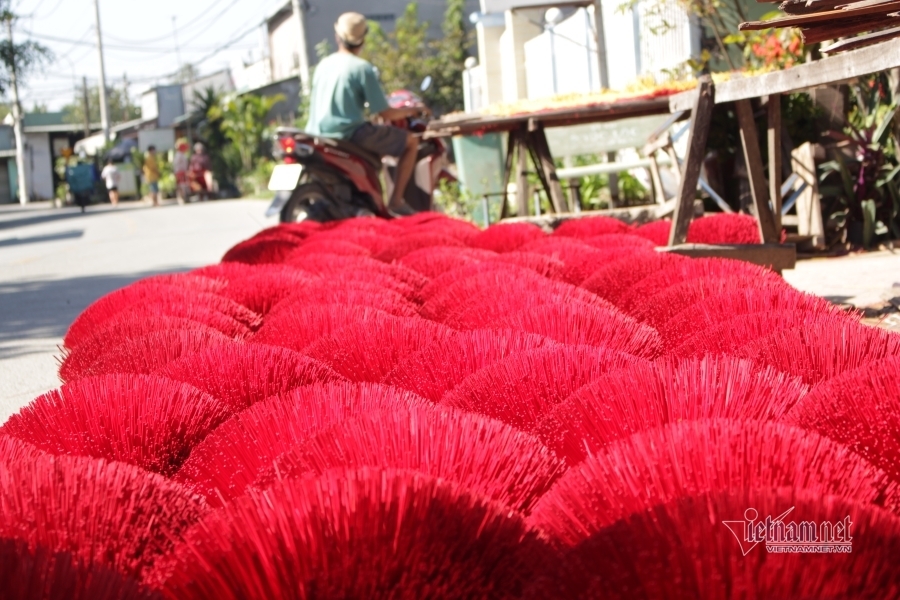 Many families decided to reduce a large number of products because of Covid-19 pandemic.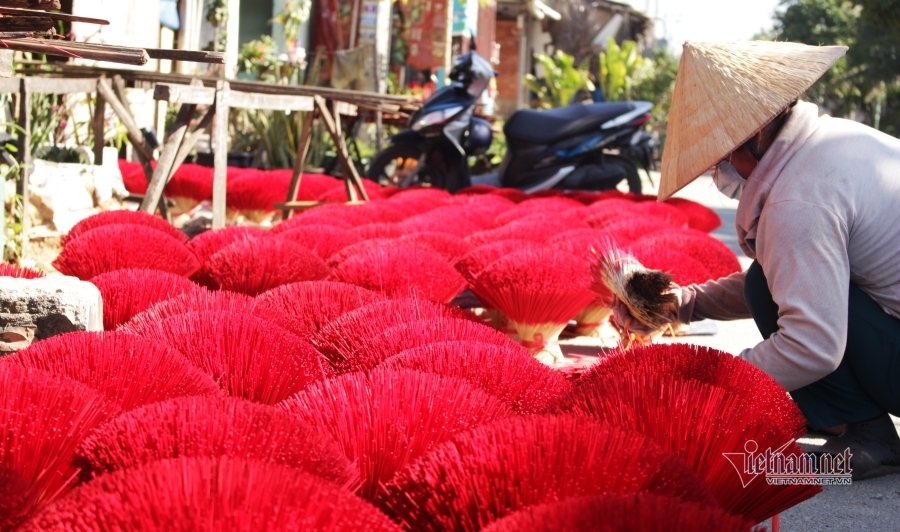 Although the need of incense sticks is high, Ms. Thanh only produces 600 incense sticks a day.
Nguyen Son
The canna noodles, or glass noodles, of So Village in Tan Hoa Commune, Quoc Oai District, have long been known as a specialty of the Hanoi countryside, loved far and wide. They are probably the most famous noodles in the country.
Lying downstream of the Huong (Perfume) River, Hue City, the Thanh Tien paper flower making village is 7 km away from the ancient imperial city of Hue and has a history spanning some 300 years.