Even though Nguyen Hoang Nam is only 12 years old, he has a firm body with 6 pack abs acquired without spending time doing physical training.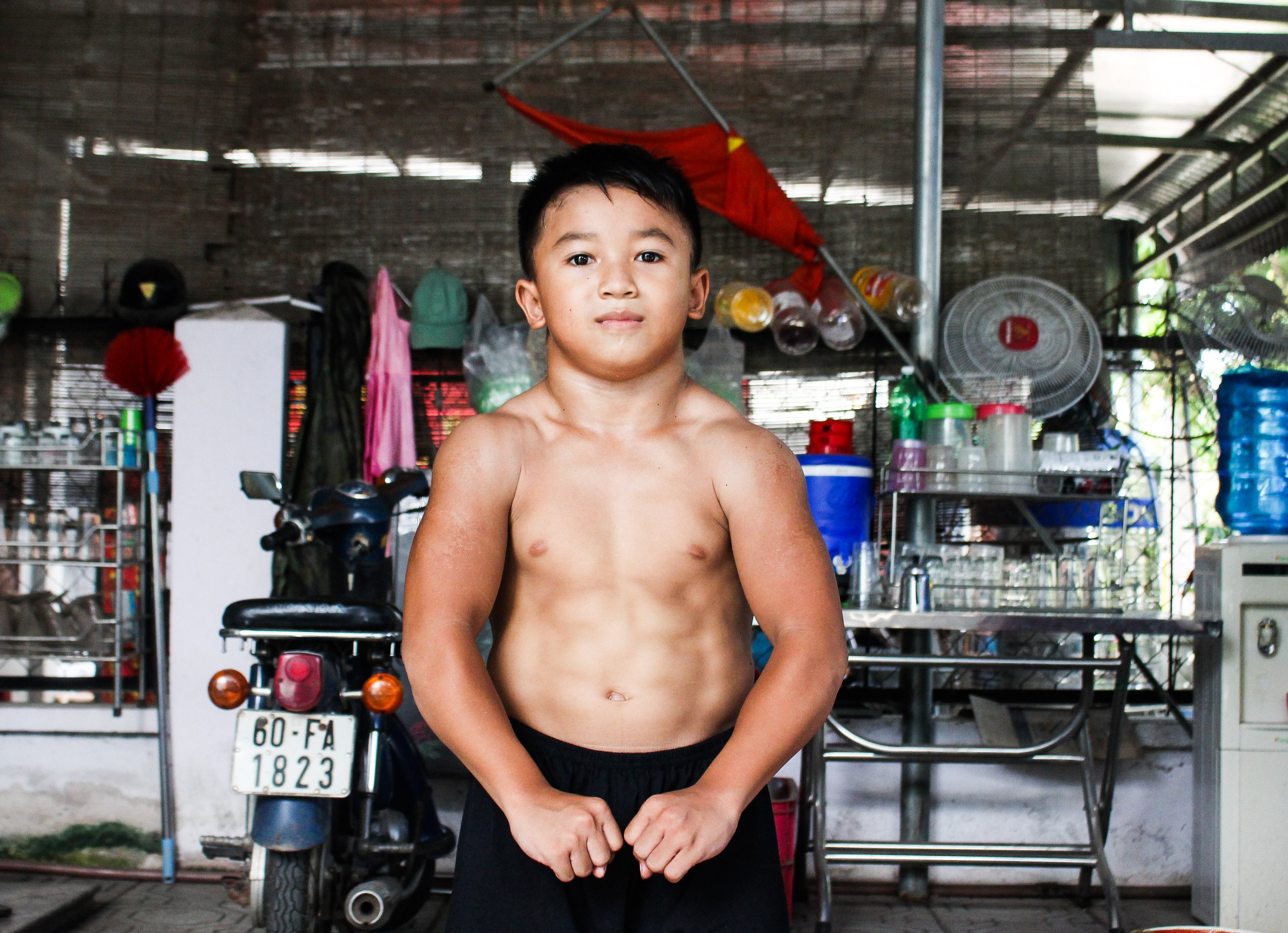 Nam spent three months learning about weightlifting at a training center for sports and competitions in Dong Nai province. Some people helped him adopt good posture. Nam has had no professional fitness training.
Hoang Nam is 130 centimeters in height and 36 kilograms in weight. Residents in Song Trau Village, Trang Bom Town, in Dong Nai call him "Gym kid" or "Superman kid" due to his physical appearance.
Nam is Mrs. Pham Thi Kim Uyen's firstborn. His mother is 29 years old and sells water at home. His father works as a driver. He weighed 3.6 kilograms when he was born and grew rapidly the first year. His body was more muscular than other children.
He was rarely sick. Every night, he drank more than a liter of milk. When he turned six, his mother noticed that he ate a lot, especially food high in protein.
"He loves eating. But if I don't buy more food or allow him to eat more, he will not ask for anything," Mrs. Uyen said.
A doctor diagnosed his problem as Myostatin-related muscle hypertrophy, a rare condition. It is not known to cause any medical or mental problems.
Mrs. Uyen questioned her method of taking care of her child. Nam's favorite dishes are chicken, banana, and egg, which help build muscles. For the last two years, she has prevented him from eating too much and asked him to eat more vegetables and fruit.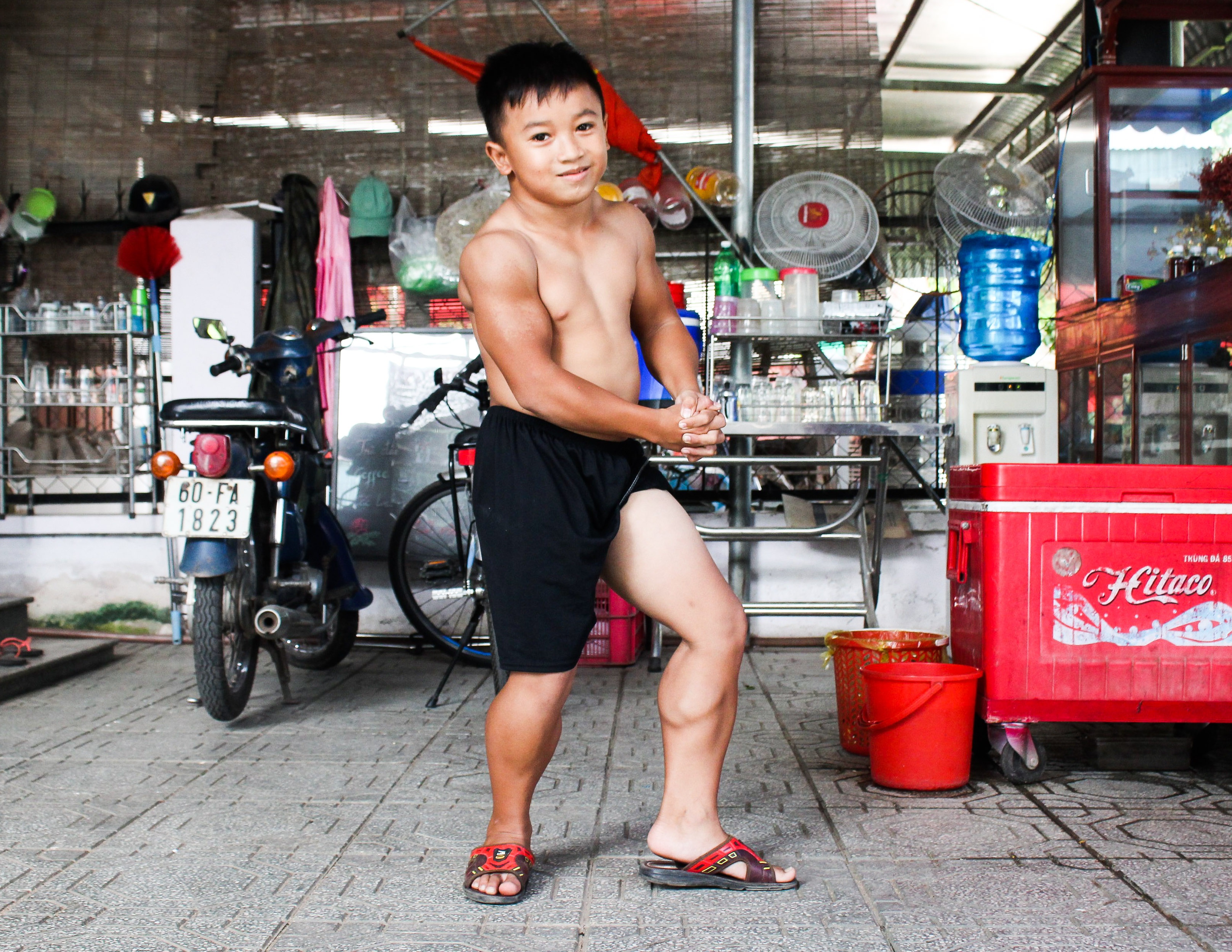 Nam keeps fit by doing push-ups or crunches. He can do 15 push-ups and around 10 pull-ups. He loves doing crunches and practicing traditional martial arts.
Last year, they contacted Mrs. Nguyen Le Minh Hai, a weightlifting coach at Training center for sports and competitions in Dong Nai, through a mutual friend. She picked Nam up and let him try the sport at the center. After the course, people at the center had many positive comments about his attitude and his ability. Ms. Hai said that weightlifting is the most suitable sport for him.
When he was a child, he tried to lift dumbbells, and do push-ups and crunches like his father. He often beat other kids in arm-wrestling.
Recently, Mrs. Uyen let Nam swim to make his body more supple. Nam is also taking a Vietnamese traditional martial arts class near his home.
"At the moment, I will try to help him grow normally. Despite his advantage, we will not put pressure on him. When he is older, he will choose his own path," Mrs. Uyen said.
Bui Duc
57-year-old Vietnamese gymnast Nhon Ly thrilled both domestic and foreign bodybuilders by winning a gold medal and a bronze medal at the Legion Sports Fest 2021 which took place recently in the United States.