Having never applied for a scholarship to study abroad and never taken an IELTS or TOEFL exam, Nguyen Thi Hoa did not think she would have an opportunity to study in Germany.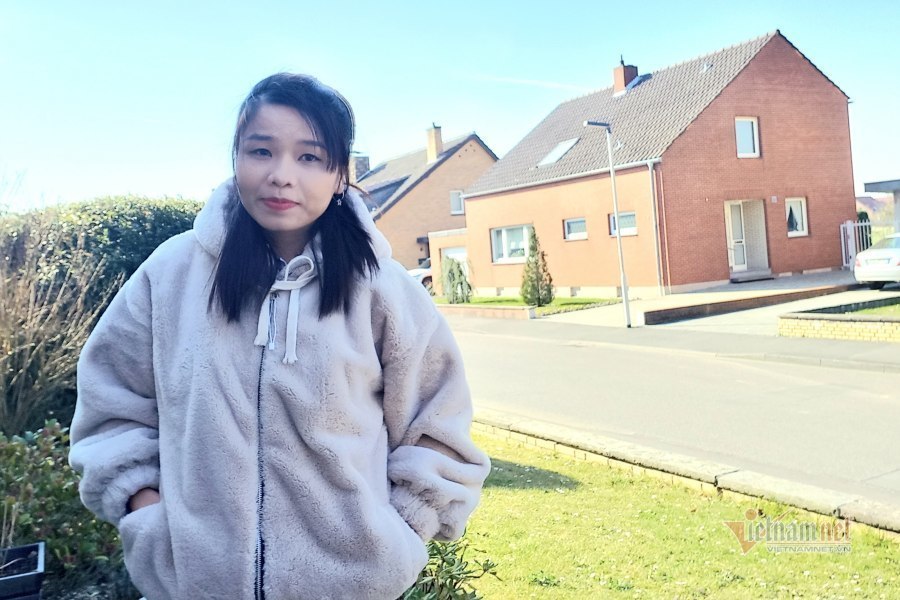 Nguyen Thi Hoa
However, Hoa, born in 1996, from Thanh Van commune in Thanh Oai district in Hanoi, has obtained a full scholarship to study for a doctorate at RWTH Aachen University in Germany.
Hoa said during her childhood, she chose to study at village schools because this allowed her to walk to school. She decided to study at Thanh Oai A High School because the school was near her house, though the school set the lowest entrance exam score benchmark.
Although she was good at natural sciences and loved mathematics, Hoa did not join the school's selected team for excellent students in mathematics. Since the selected team for excellent students in physics still lacked members, Hoa, who was an 11th grader, was asked by her physics teacher to join the team.
Realizing this was a great opportunity, Hoa agreed with the teacher. She won a consolation prize that year.
One year later, the teacher chose Hoa as a member of the school's team of students to attend the city's competition for excellent students in physics. However, she did not win a prize.
However, the passion for physics continued. When finishing high school, Hoa decided to register to study physics (international program) at the Hanoi University of Natural Sciences, a member school of the Hanoi National University.
The first year at school was a difficult year for her. Hoa had problems with English and she feared that she would lag behind.
"My GPA was just 2.32 in the first semester. Fortunately, I regained by confidence in the second semester thanks to some subjects related to mathematics, and my GPA increased to 3.6," Hoa recalled.
Hoa decided to study theoretical physics and mathematical physics. After graduating from the school, she applied for a master's degree in physics, the major that she loves.
During the time of studying for a master's degree, Hoa worked as a private tutor to have money to cover her basic needs. She received an invitation to work as a teacher for a privately run high school, but she refused the job as she wanted to spend most of her time on her master's degree and scientific research.
Unexpected scholarship
"If I hadn't decided to study abroad, I may have become a teacher at a high school after I obtained the master's degree," Hoa said.
The scholarship for studying for a doctorate came to Hoa unexpectedly. In early October 2021, Nguyen The Toan, her teacher, forwarded her information about scholarships from international partners. After reading the information, she found that the scholarship was suitable for her scientific research and she decided to apply.
In mid-November 2021, she was informed that her application was accepted and she prepared documents for studying abroad. And in mid-February 2022, she set foot in Germany and began studying at RWTH Aachen University. The school also arranged Hoa's research at IAS-5/INM-9 Forschungszentrum, Juelich for her doctoral dissertation.
Hoa had never thought of hunting for scholarships to study abroad, as she had no degree or certificates in English skills such as IELTS and TOEFL. She had only studied English at university. However, she still was able to obtain a scholarship to study for a doctorate in Germany.
"They asked a lot about theoretical physics, statistics and quantum mechanics, i.e. the knowledge I received at university," she said, adding that she is grateful to the University of Natural Sciences for her education.
Asked about opportunities after graduation, Hoa said one just needs to study well and pursue their passion, and opportunities will come.
"Sometimes opportunities come at times when we don't expect," she said.
Hoai Huong
Nguyen Tri Hai, 29, thought that he just needed to find a good professor and a lab to have a future. However, he had no work to publish after two years of research.
Of the 19 students winning medals at the 2021 international Olympiads, only two will study abroad. They mostly chose natural sciences for tertiary education – physics, chemistry, mathematics and information technology.