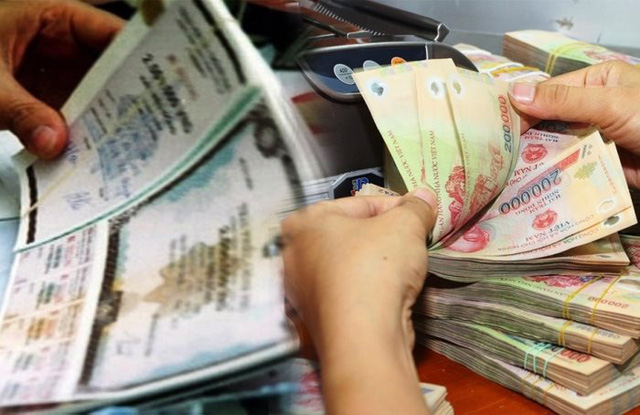 The State Bank of Việt Nam has tightened regulations on corporate bond purchase and sale by banks. Experts believe the move is to stem the flow of capital into real estate bonds. — Photo vtv.vn
HÀ NỘI — The State Bank of Việt Nam (SBV) has recently introduced new regulations on the purchase and sale of corporate bonds by credit institutions and foreign bank branches, effectively curbing banks' investment in this market.
According to the new regulation, Circular No 16/2021/TT-NHNN, banks are not allowed to purchase corporate bonds if those bonds are issued to restructure debts of the issuer, to contribute capital or purchase shares of other enterprises, and to raise the issuer's working capital.
In the context of the real estate sector leading the bond market in the first ten months of 2021, with bond issues reaching VNĐ163.9 trillion (US$7.1 billion), experts believe the new regulation is mainly aimed to curb banks pouring money into real estate enterprises.
Bank loans and bond issues are two key channels for real estate enterprises to finance themselves. Normally, bank loans are more difficult to take out because banks require borrowers to put up collateral and hand in business plans as well as repayment plans in advance. With such strict requirements in place, real estate enterprises thus take the easy way out and opt for bond issuance to raise money.
Unfortunately, many bond-issuing real estate enterprises are suffering from negative cash flows, except for the financial cash flows being supported by the growth of the stock market. If the stock market turns slightly unstable, the financial situations of those enterprises would worsen, adversely affecting their capability to service their debts.
"Therefore, State Bank's Circular No 16 is predictable and necessary to limit the flow of capital into real estate bonds," financial expert Lê Xuân Nghĩa said.
Credit rating agency FiinRating reports that banks are holding a large amount of real estate bonds. By the end of June 2021, nearly 28.5 per cent of these bonds went to banks. Meanwhile, bonds also account for 46 per cent of total debts of real estate enterprises. Therefore, the credit quality of real estate sector is a matter of concern not only for the bond market but also the banking system. — VNS