A flight to evacuate Vietnamese people in Ukraine departed from Hanoi to Bucharest with a flight time of more than 12 hours.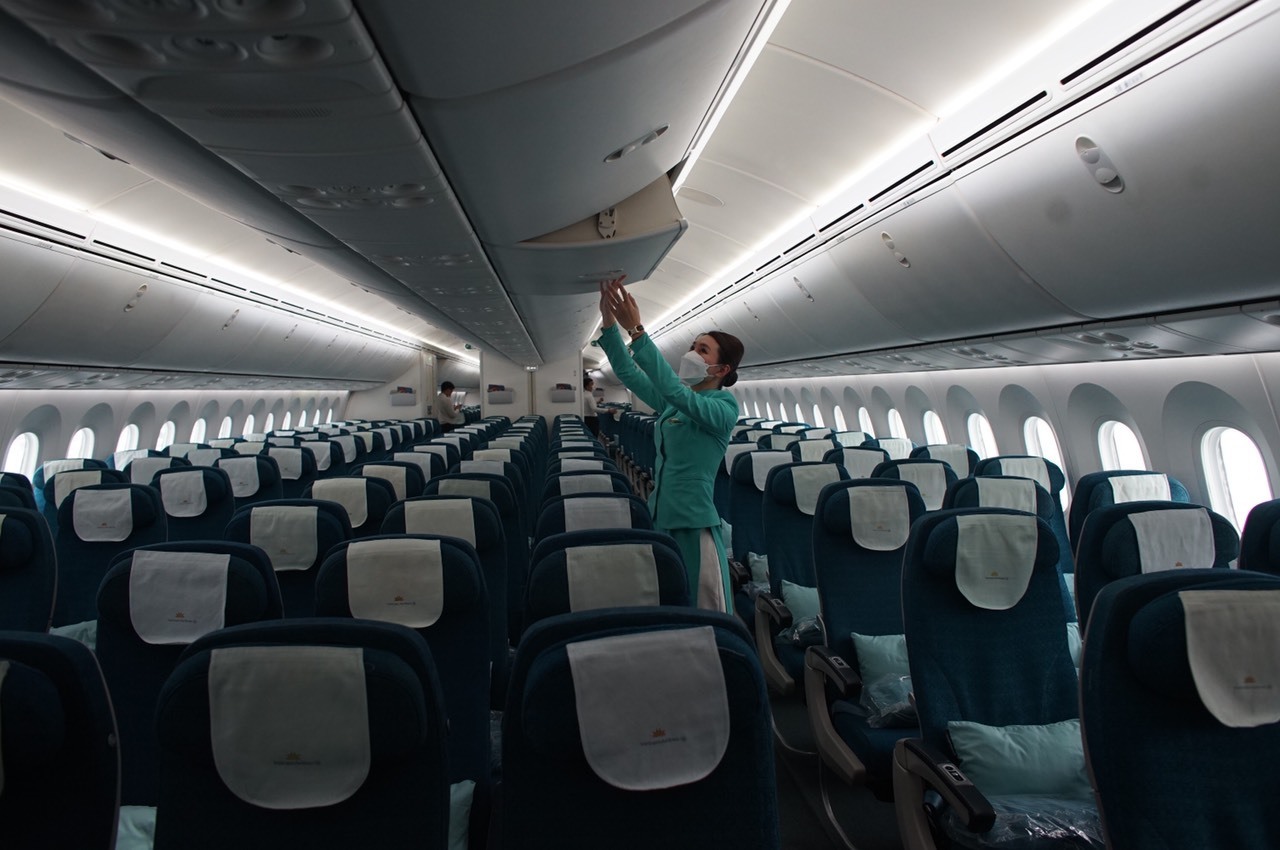 The first flight, VN89, operated by the national flag air carrier Vietnam Airlines scheduled to pick up Vietnamese citizens in Ukraine departed on March 7 from Hanoi to Bucharest (Romania).
It is scheduled to land in Bucharest in late afternoon on March 7 (local time).
To implement the flight, the air carrier set up a team of 25 members, including five pilots (3 captains), 12 flight attendants, two technicians and four ground crews to ensure that everything could be done quickly and effectively, ensuring complete safety for all passengers. The pilots are experienced who have flown citizen protection flights in the past.
The airplane will stay at Bucharest Airport for three hours to receive citizens and check technical conditions, refuel and get ready to fly back to Vietnam.
According to Ho Minh Tam, the captain of the flight, this is the first flight to pick up Vietnamese people stuck in Ukraine. The flight was set up in advance, right after the signs of tension between Russia and Ukraine began.
"Of the six flight options, we decided to fly across Romania to pick up Vietnamese citizens. We had two days to prepare for the flight and now we are ready to take off," Tam said.
"I hope we can quickly bring our citizens to the homeland. I have had a lot of flights to pick up compatriots, but this is really an emotional flight," Tam said.
The plane from the airport in Bucharest is expected to land in Noi Bai in Hanoi at 11.30 am on March 8, 2022.
The Ministry of Foreign Affairs (MOFA) has closely cooperated with Vietnam Airlines by asking for permission to fly across countries through diplomatic channels. Meanwhile, the Ministry of Health has released a document on pandemic prevention and control to ensure the health of passengers of the flight.
Noi Bai International Airport has planned services for passengers soon after the landing.
Vietnam will also organize two flights from Romania on March 7 to be provided by Vietnam Airlines, and from Poland on March 9 to be provided by Bamboo Airways.
In related news, as of 6 pm March 7, Vietnamese representative agencies had received 3,500 Vietnamese people who fled from war areas in Ukraine.
Thanh Nam – Nguyen Tri
Vietnamese representative agencies in Ukraine and neighbouring countries have received about 3,500 Vietnamese people who fled from war areas in Ukraine.
About 800 Vietnamese people have been safely evacuated to Romania from Ukraine as of March 6 morning, according to incomplete data.