Many people are moved by the vision of Duong Lam's historic village, with its banyan trees, wells and common yards, evoking memories of their youth.
Images of Duong Lam old hamlet by Ms. Pham Ngoc Diep (born in 1986, Son Tay, Hanoi) have attracted notice from the travel enthusiast community.
Despite having grown up in the South, Ms. Diep has a strong connection to Son Tay as a place she has called home for the past decade. In her quest to capture the beauty of Vietnam's landscapes on film, Ms. Diep has visited numerous locales around the nation, but Duong Lam, Son Tay, stands out as a particular favorite.
Duong Lam has been a place of pilgrimage for Ms. Diep for several years, where she has documented the daily lives of the locals and preserved their wonderful memories in light of the ancient village's progressive demise and the mounting emergence of high-rise structures.
She used to have a large collection of images of Duong Lam posted on travel sites. Ms. Diep photographed the village gate, a banyan tree, elderly folks milling rice, cooking soy sauce, and other modest, rustic, and perhaps antiquated activities.
Diep said there are numerous scenes that are rarely seen in normal life, such as old individuals sitting on the porch sifting rice. She and her teacher, photographer Vu Anh Dung, had to discover and contact the elderly residents of the area, particularly those who were known for having their teeth dyed black, a common practice among Vietnamese ladies of the past.
Diep needed time to get to know, talk to, and confide in the elderly residents of Duong Lam in order to create the most realistic and heartfelt visuals possible.
"The old people have been so acquainted with me that every time I took photos of life in Duong Lam, they all warmly supported me and the crew," Ms. Diep said.
In Duong Lam ancient village, soy sauce is a well-known delicacy. Soy sauce-making tradition here has been passed down through the generations for centuries. There are a few large jars of soy sauce in every household that may be used for cooking and selling throughout the year.
The flavor of Duong Lam soy sauce is unmistakable: sweet, fragrant and fleshy. Upon visiting a soy sauce producer's home, you may learn about how traditional soy sauce is made, observe the steps involved, and purchase some to give away.
Ms. Diep routinely visits Duong Lam during the Lunar New Year to photograph elderly people sitting on the veranda, wrapping green Chung cake. Onlookers are drawn in by the rustic ambience of the century-old dwellings, adorned with peach branches, kumquat pots and crimson couplets.
Duong Lam historic village, located 45 kilometers from the heart of Hanoi, is a popular tourist destination for those looking to reconnect with their roots and experience rural life at its most authentic.
Banyan trees, wells, community yards, and antique residences with distinctive design made of laterite and ironwood still abound in this quaint northern town.
Duong Lam ancient village is the hometown of Ngo Quyen and Phung Hung, so it is called 'the land of two kings'. When Duong Lam was designated the National Historical and Cultural Relic in 2006, it was considered the first old village in Vietnam.
Ancient pagodas in Duong Lam include the Mia and On pagodas, both of which have impressive architecture and illustrious pasts.
Several friends entrusted Ms. Diep to be a guide to conduct a tour of Duong Lam after seeing her stunning images of the historic village.
"As a guide for friends and family, I recently accepted an offer to arrange tours and welcome photography-loving delegations from across the provinces to Duong Lam, which I enjoyed very much. Tourists will be able to photograph traditional village activities, as well as the beautiful atmosphere of the area," said Ms. Diep.
Duong Lam historic village is a short drive from Hanoi. Simply take Highway 32 from Hoai Duc to Dan Phuong, and then keep traveling straight until you arrive at the Duong Lam Ancient Village.
It's safe and inexpensive to take a bus from the city center to Son Tay bus station if you're not familiar with the road system. Taxis and motorbike taxis are readily available at Son Tay bus station for trips to Duong Lam hamlet. For a nominal fee, visitors to the community can stroll, or ride bicycles or electric scooters.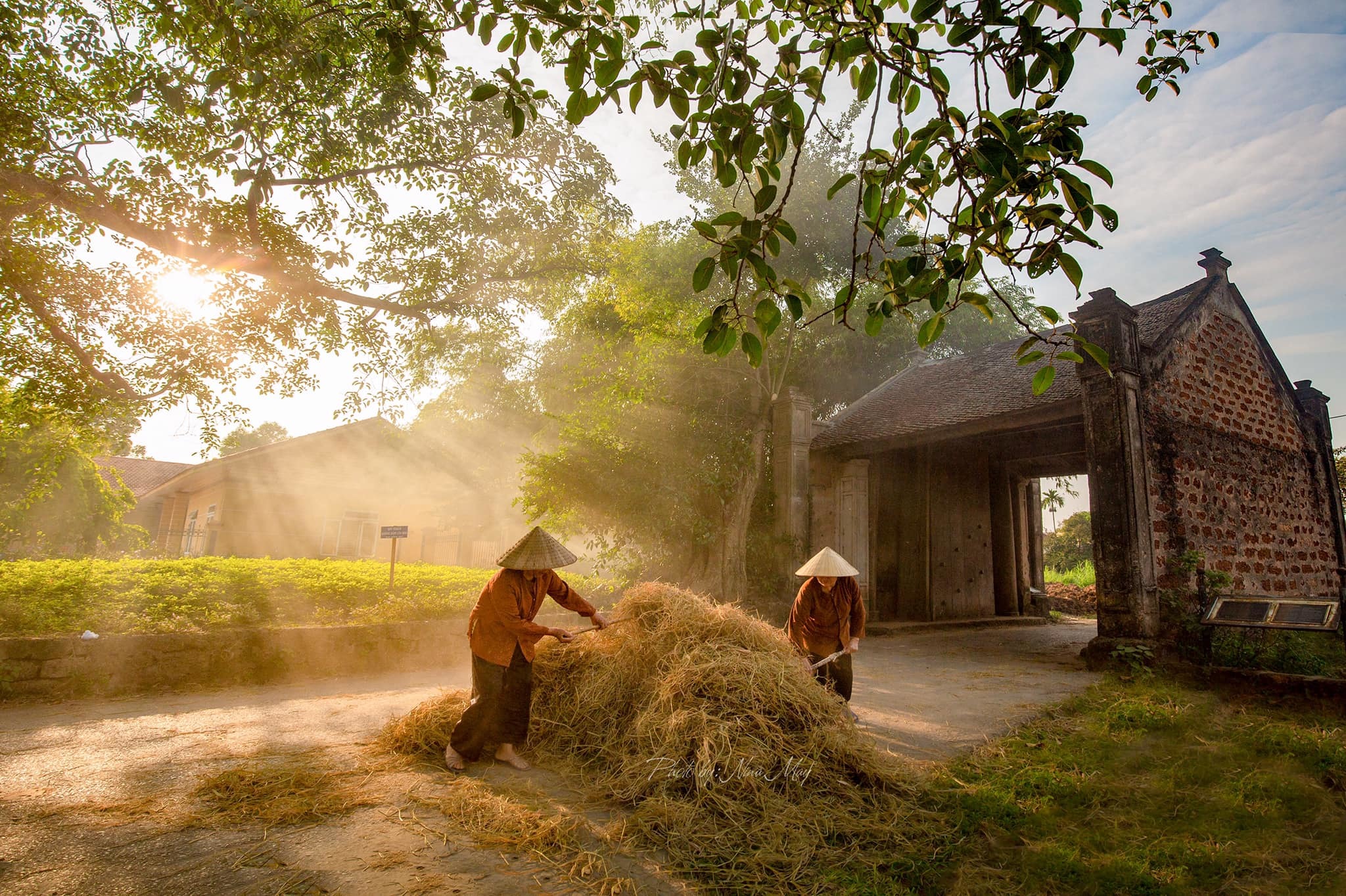 The serene setting is Duong Lam village's Mong Phu gate, the northern region's sole surviving historic village gate.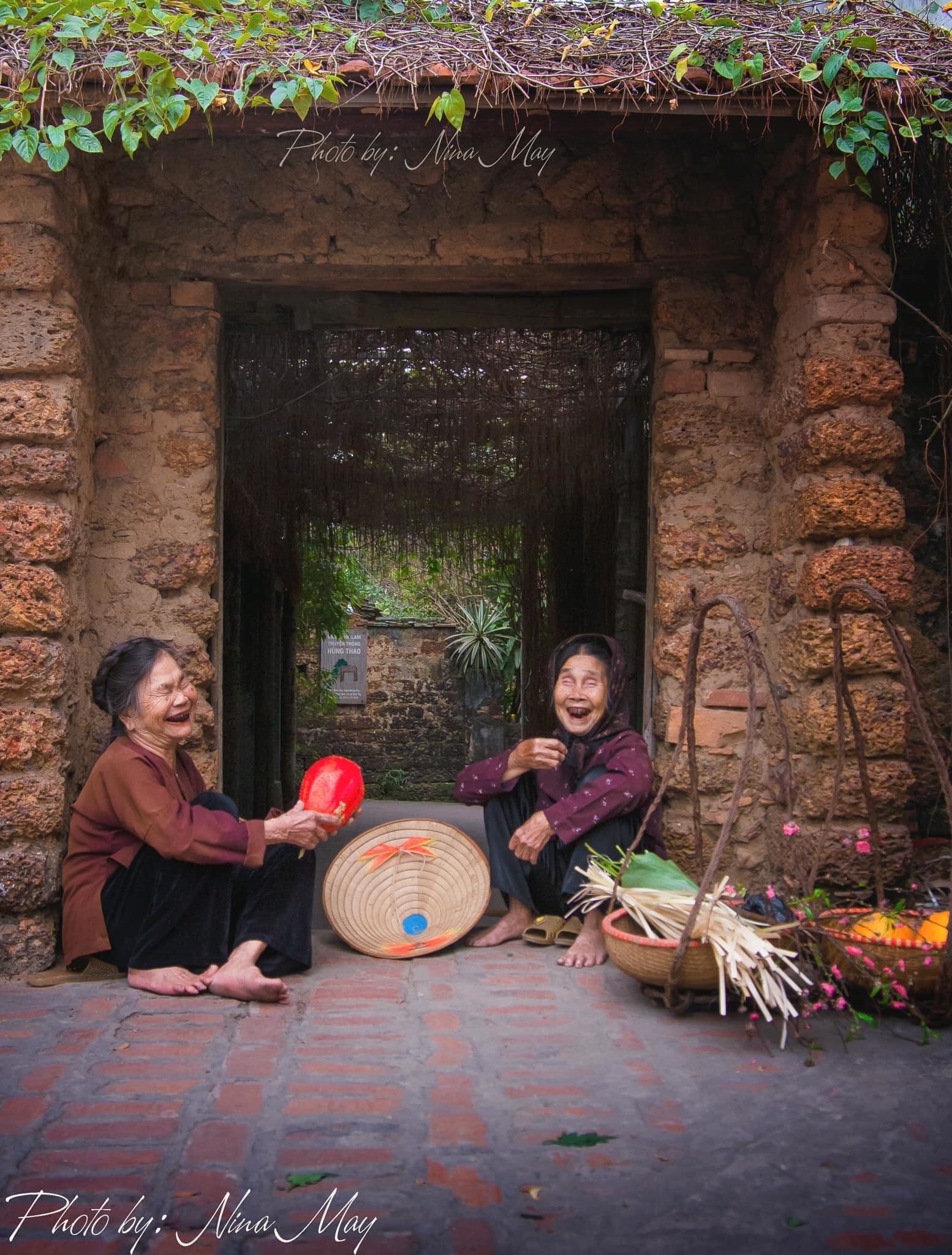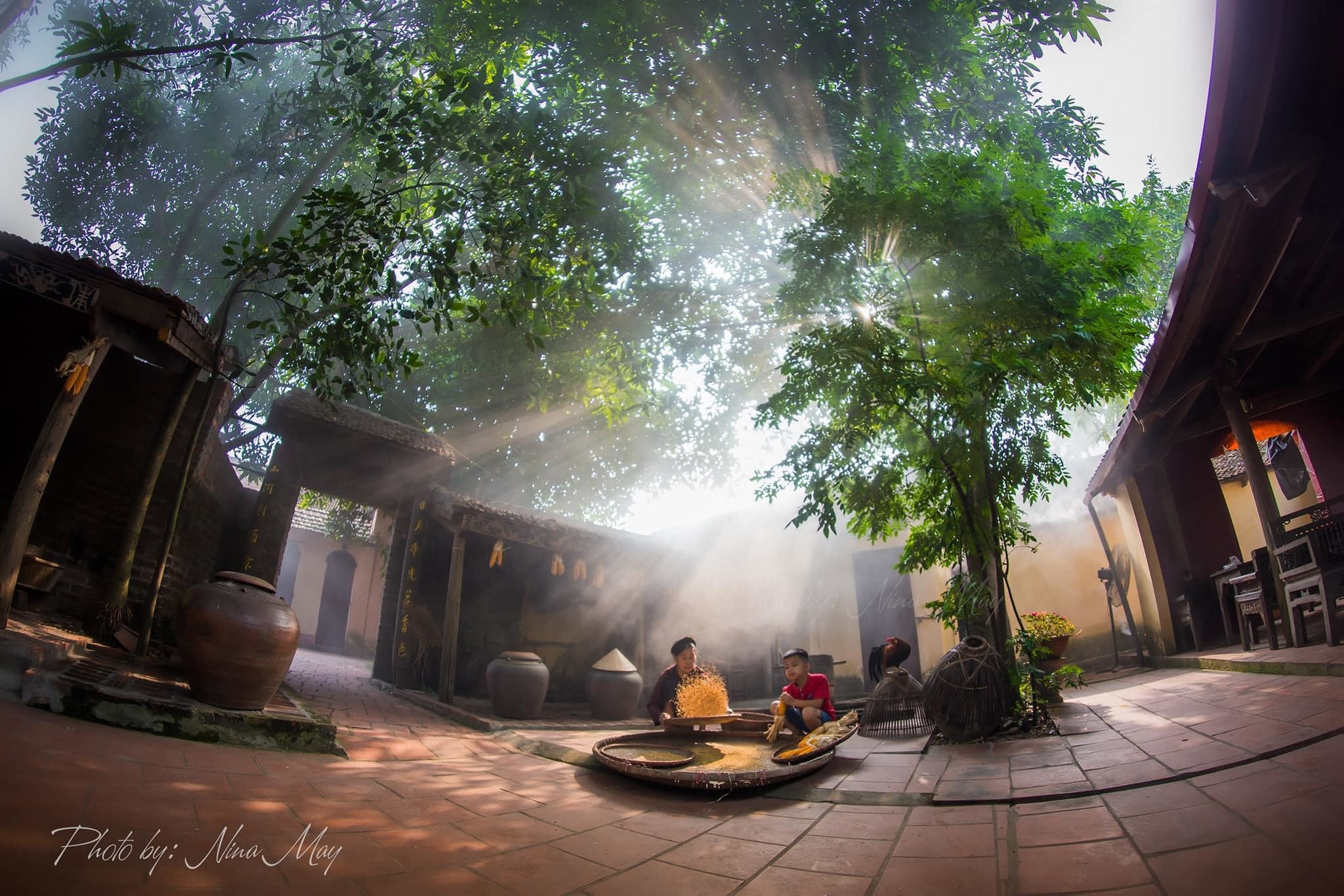 Many people's memories of their childhoods are jogged by the photographs captured by Ms. Diep.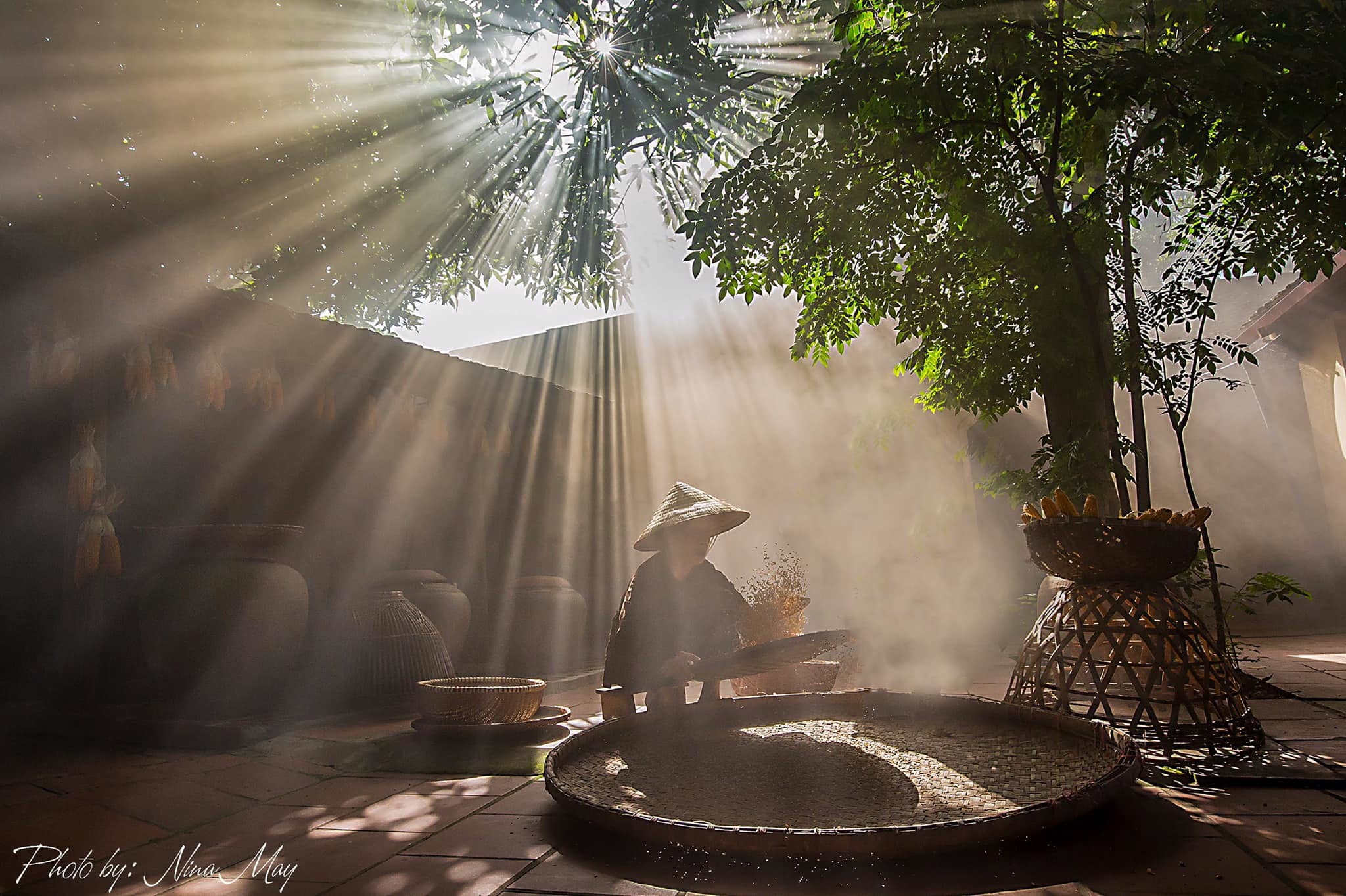 "There are magnificent sun beams and a nice glow to the light at morning, so I normally photograph till 10:30 am. Smoke effects can be added to some images, depending on the subject matter," shared Ms. Diep.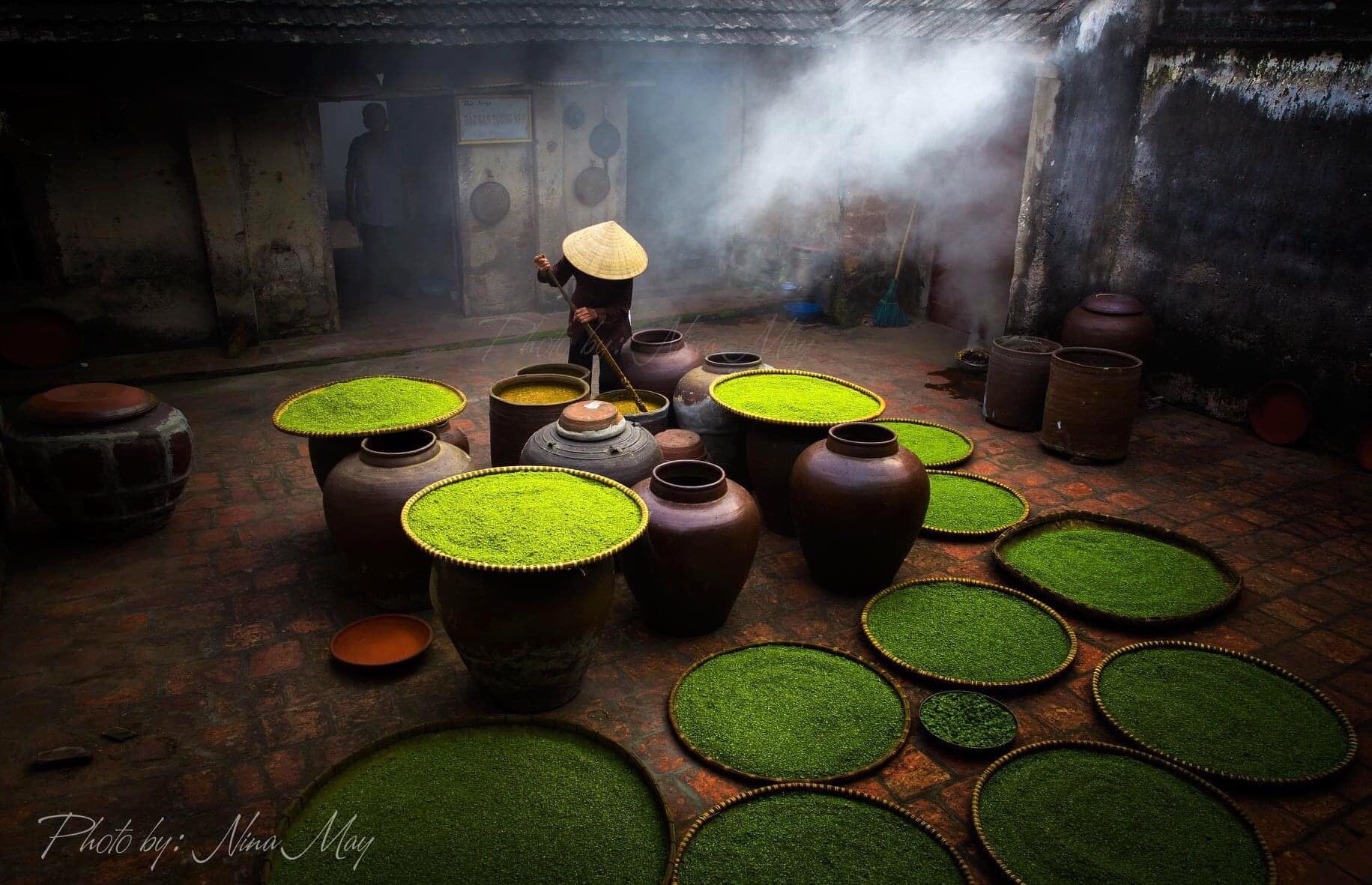 An old lady diligently prepares soy sauce in her front yard.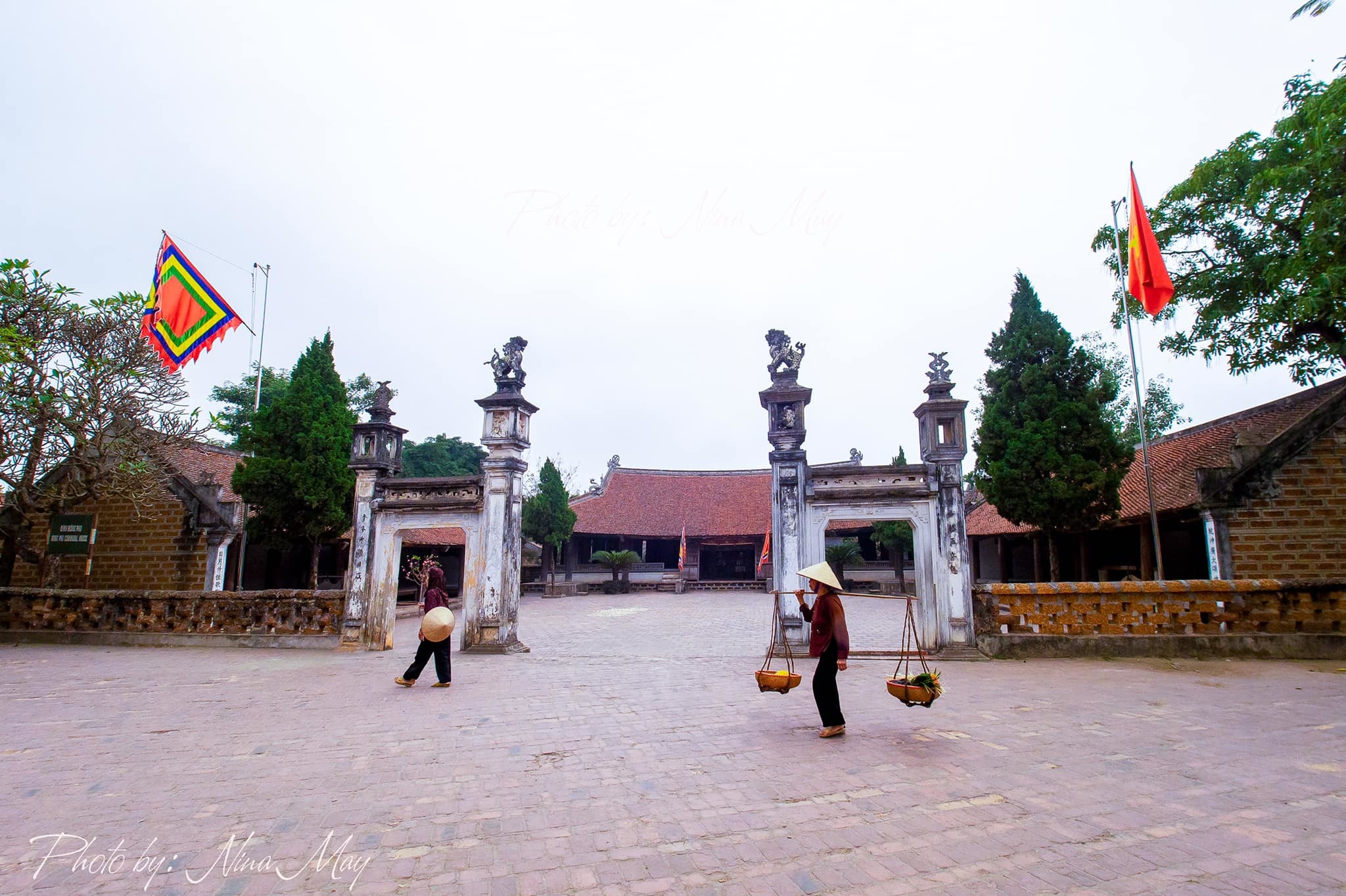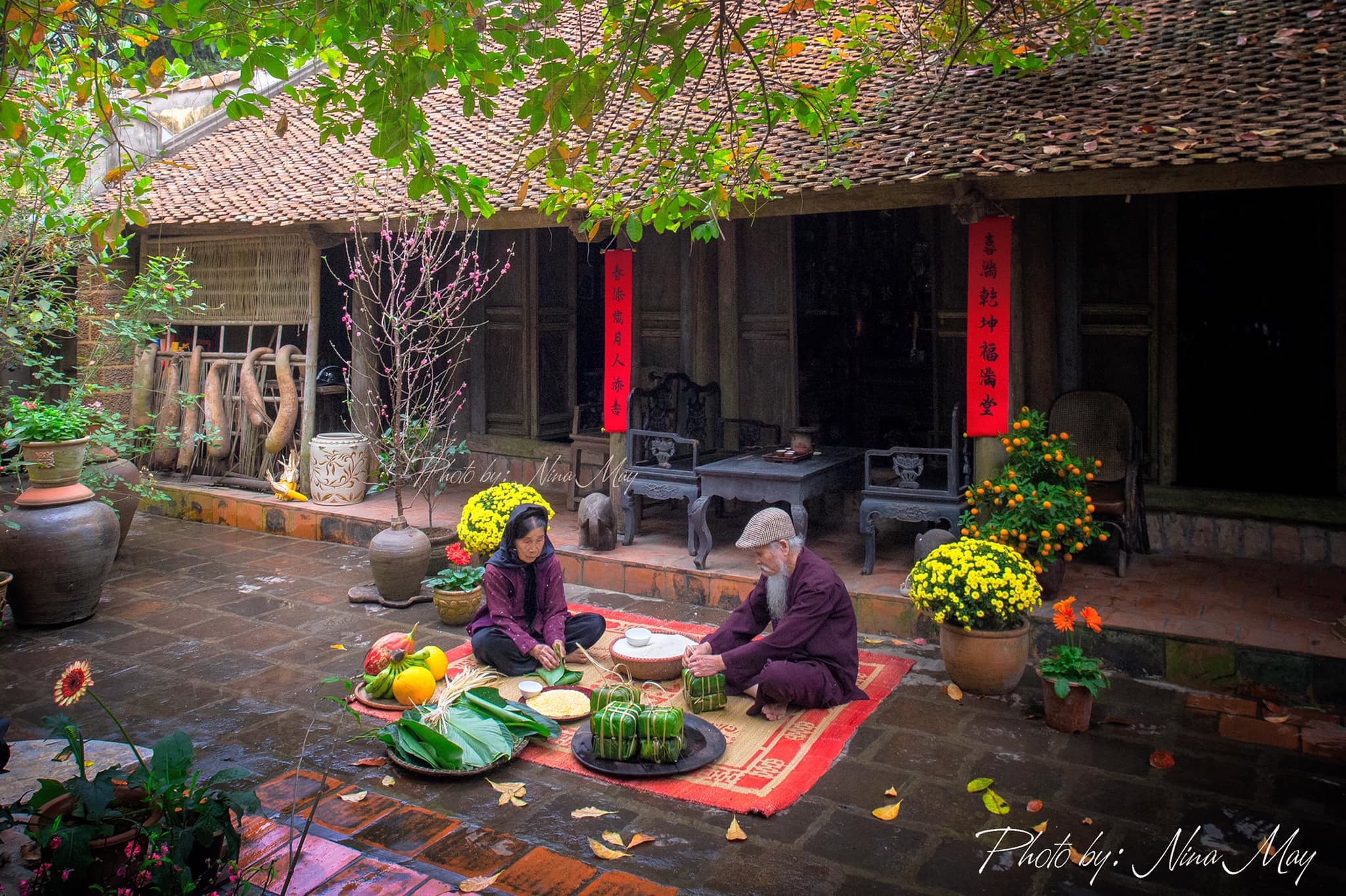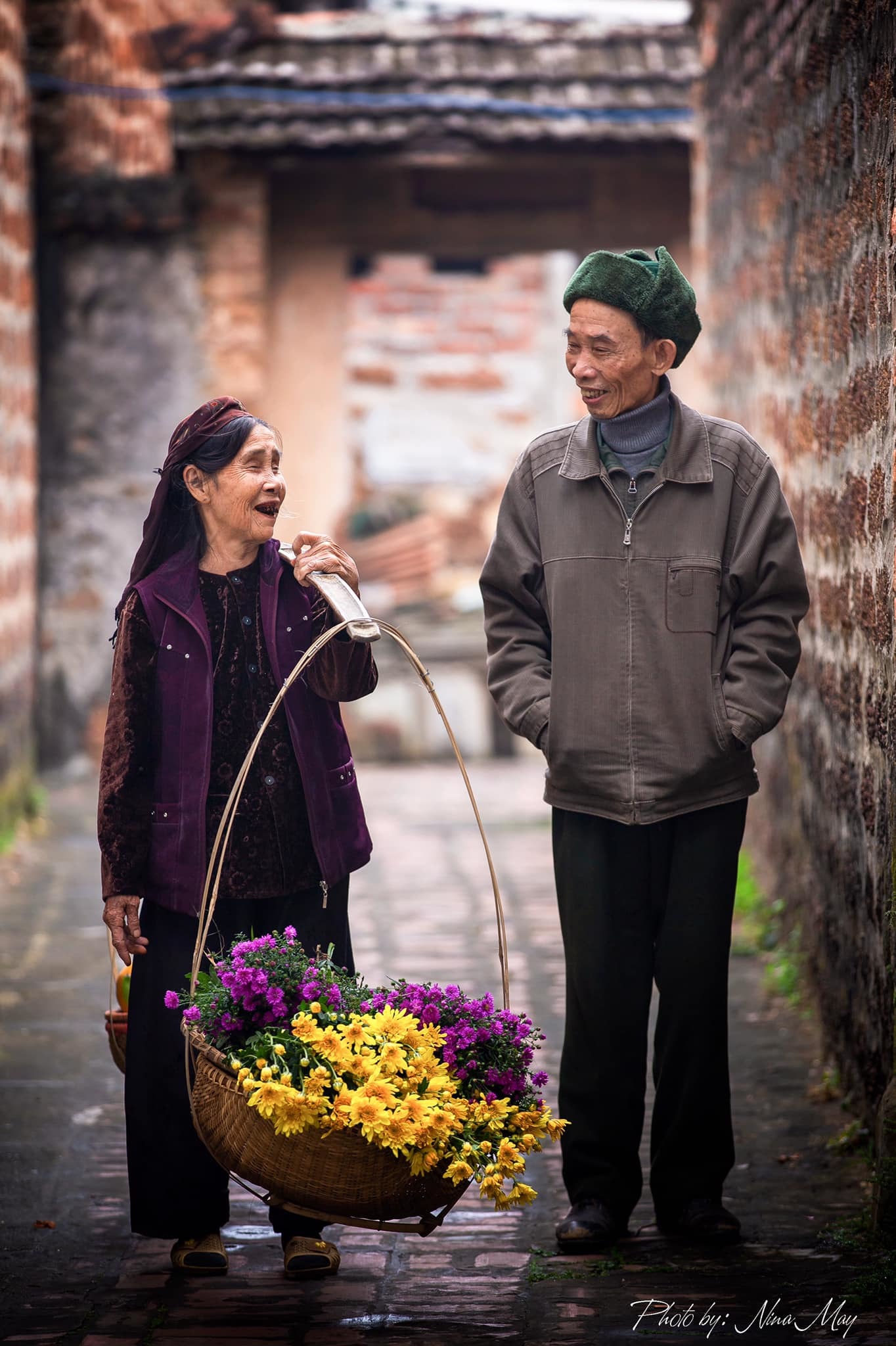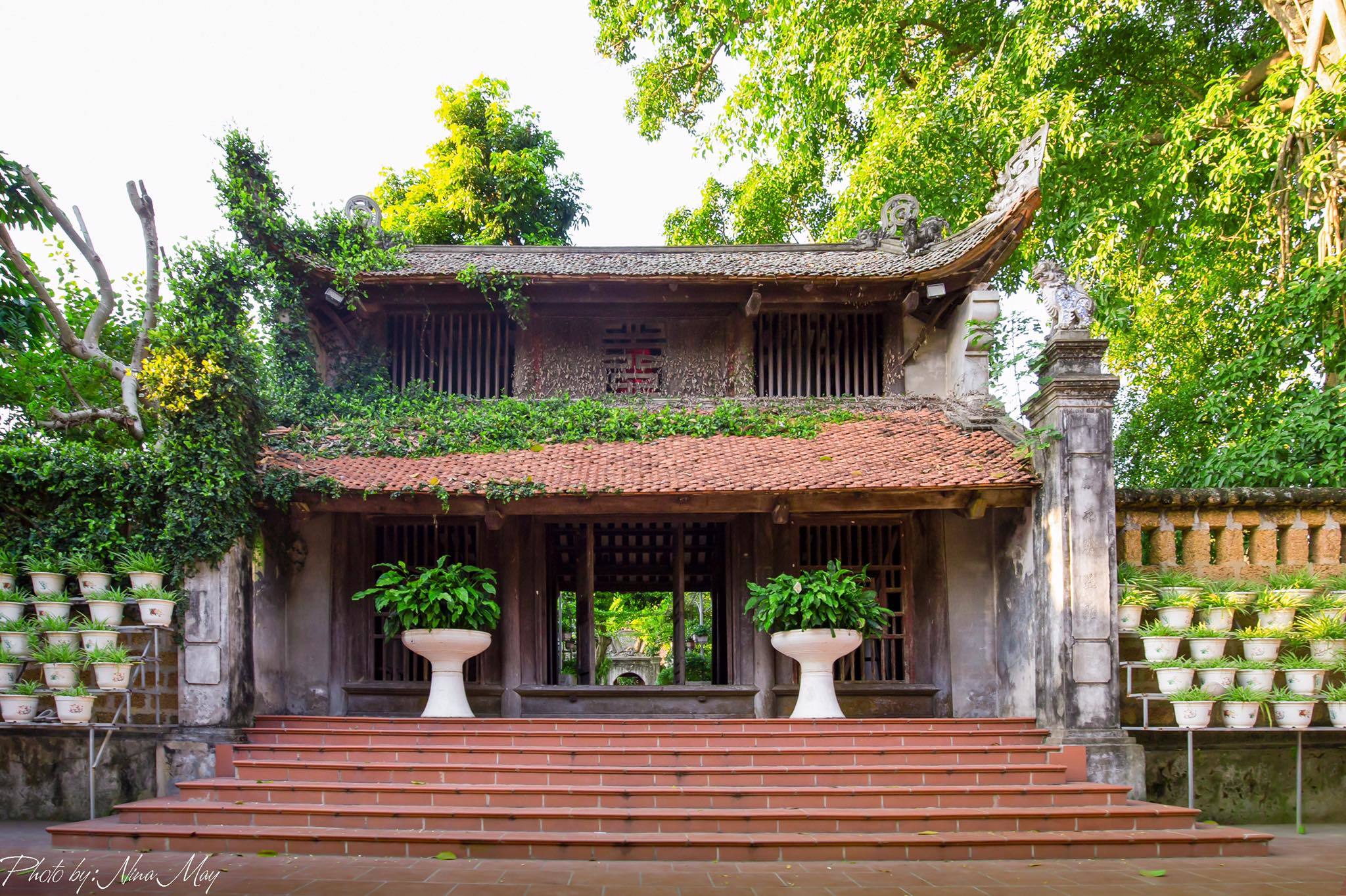 An ethereal and serene temple, Mia Pagoda has been around for centuries.
There are many photographers that visit the historic town in search of tranquility and timelessness.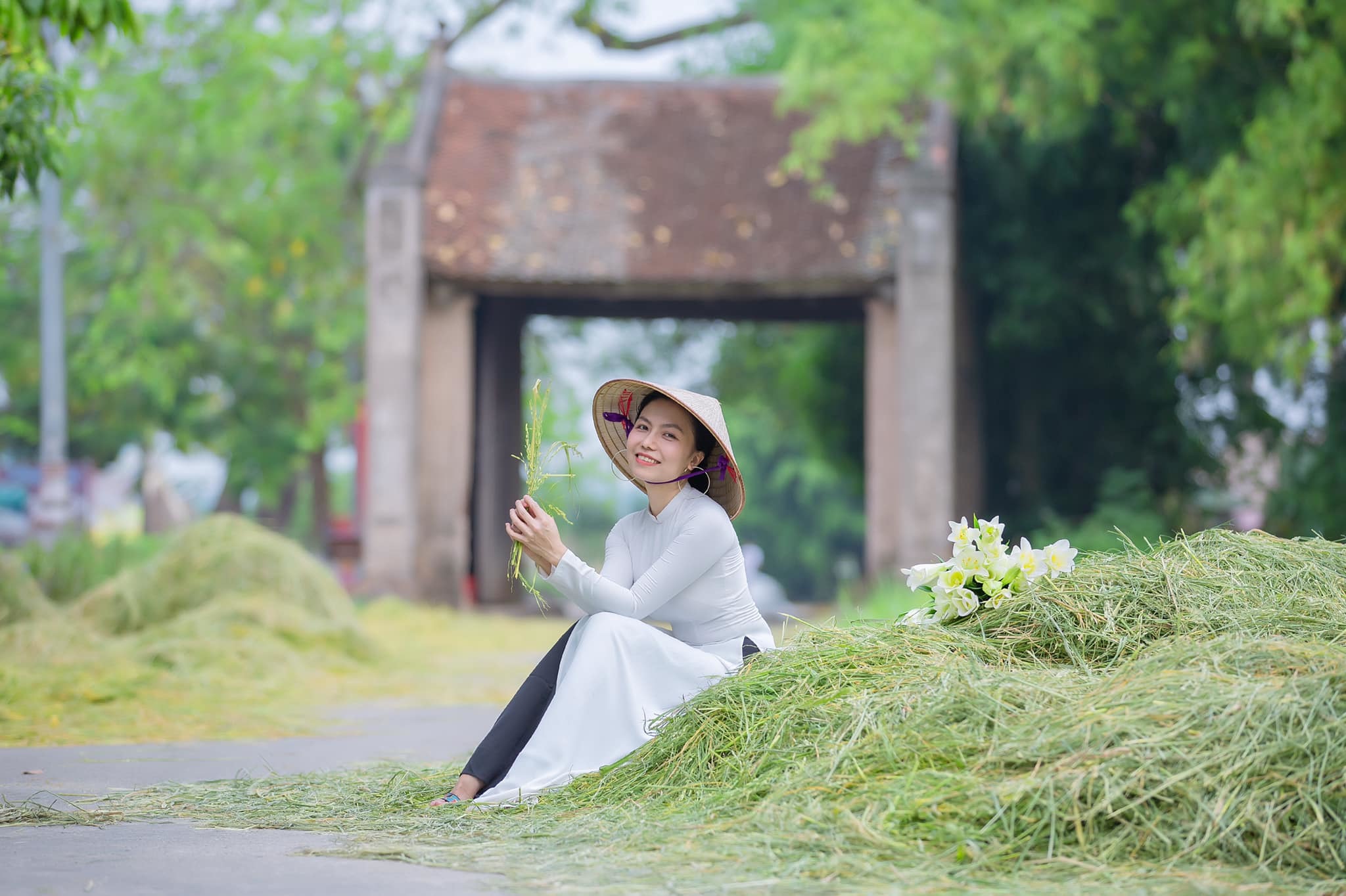 Ms. Diep spent a considerable amount of time exploring the historical hamlet and falling in love with its natural splendors.
Linh Trang
Photo: Pham Ngoc Diep
It would be great regret if visitors to Duong Lam Village in Son Tay Town, Hanoi skip the local crunchy roasted pork which is a renowned dish of this village.
Nestling just 20km from Hanoi to the southwest, Cu Da Village is a unique cultural space with many ancient houses that are still well-preserved with their original architecture intact.