Many young entrepreneurs are managing assets worth billions of dollars, taking daring steps and gaining outstanding achievements.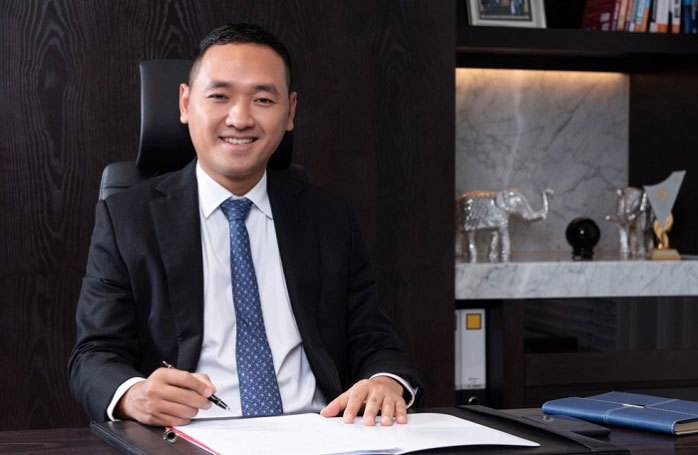 Chair of Gelex Nguyen Van Tuan
Private corporations continued to make a breakthrough in 2021. Some are worth billions of dollars and led by young emerging entrepreneurs.
Gelex Electric, a subsidiary of Gelex Group owned by Nguyen Van Tuan, has completed registration to be recognized as a public company. A new large-scale business will make its debut. With the move, the 8x generation businessman with current stock assets worth $8 trillion is likely to see his assets soar and be listed among the richest stock billionaires in Vietnam.
Over the last few years, Gelex has been taking over well-known electric wire and appliance brands and has expanded to other business fields, including infrastructure, logistics and real estate. Most recently, Gelex joined the wind power sector, aiming to own power plants with total capacity of 500 MW by 2025.
Le Viet Hai, 60, the founder, chair and CEO of Hoa Binh Construction Group, has resigned from his post and transferred responsibility to his son, Le Viet Hieu.
Hieu, 30, is among the youngest managers in the stock market. Analysts say that Le Viet Hai was also successful with his business worth tens of trillion of dong at this age.
Like other young entrepreneurs, Hieu has a high education level. He graduated from California Polytechnic and has been working in many different posts. He spent two years working as credit officer at Shinhan Bank Vietnam. He held the post of overseas market development director and deputy CEO of the group in charge of public relations. And now, he is succeeding in the family-run business.
Doan Van Hieu Em is the youngest Vietnamese who holds the post of general director of a company valued at billions of dollars like The Gioi Di Dong (Mobile World – MWG). Em faced pressure as the successor of Nguyen Duc Tai and Tran Kinh Doanh. However, he has proved his capability: the CEO born in 1984 has helped MWG double its market share despite difficulties caused by Covid-19. Its revenue in 2020 still reached $5 billion, or $1 billion higher than 2019.
At Masan, after many years of heading the No1 consumer goods manufacturing company, billionaire Nguyen Dang Quang has handed over the post of CEO to Danny Le.
Le has been working for the group for 10 years and is well known for M&A deals and foreign capital mobilization in the world market, including the merger of Masan Nutri-Science with Masan. He is also the founder of the Feed-Farm-Food platform of the group. Billions of dollars have been attracted over the last few years, helping the business develop well.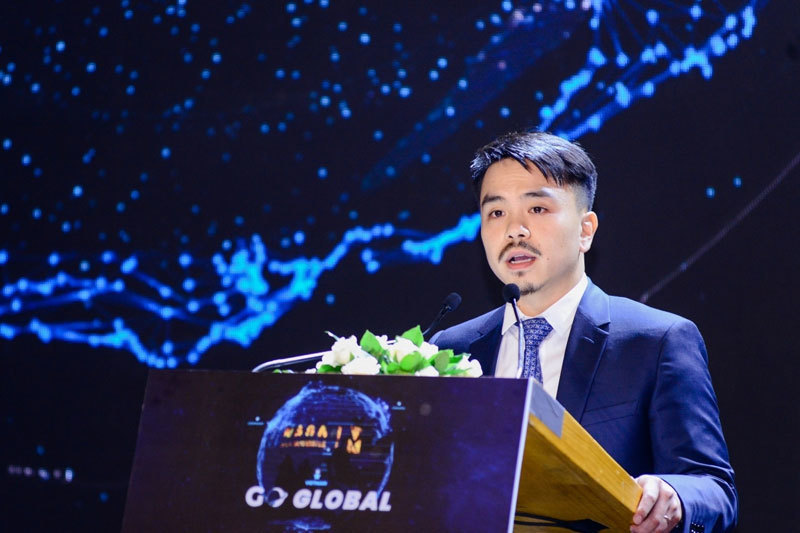 CEO of Masan Group Danny Le
Analysts said many young Vietnamese businesspeople are heading big companies and have gained success.
The digitalization era
The Vietnamese business community, especially large companies, in recent years have witnessed the transfer of power to the next generations.
Young people are believed to be a new driving force for businesses, bringing new fresh air into an era of digital transformation.
Masan founder Nguyen Dang Quang has confidence in young executives like Danny Le because the previous generation also began managing businesses at a young age.
At Masan, for many years, Danny Le played an important role in building business strategies and organizing merger and acquisition (M&A) deals, mobilizing capital and laying down a new firm foundation for Masan.
Quang believes young businesses are ready to take responsibility steering businesses.
At SHB (Saigon Hanoi Commercial Joint Stock Bank), Do Quang Vinh, the son of Do Quang Hien, in late 2021 was appointed Deputy CEO of SHB at the age of 32. The youngest deputy CEO of the bank is expected to hold an important role in the bank's digital transformation and modernization plan.
The common characteristic of the young entrepreneurs is their high level of education. Most of them studied abroad and graduated from prestigious business schools. Their knowledge, plus experience transferred by predecessors, allow them to develop the businesses into powerful corporations.
Tran Hung Huy, the son of former Deputy Chair of Asia Commercial Bank (ACB) Tran Mong Hung, took the office as chair of the bank when he was 34 years old, the youngest bank chair.
Born in 1978, the appointment of Huy to the post was a temporary solution that helped calm shareholders amid personnel changes in ACB. However, Huy has been doing good job over the last 10 years and has helped the bank overcome difficulties and retain its position as a top-tier bank in Vietnam.
Huy now holds 93 million ACB shares, worth VND3.3 trillion. ACB reported a profit increase of 25 percent in 2021 compared with 2020.
The other young talents include Le Thu Thuy, CEO of SeA Bank (SouthEast Asia Commercial Joint Stock Bank), Dang Hong Anh of Sacombank, and Do Minh Duc of Doji Group.
M. Ha
Many Vietnamese businessmen have refused to sell their businesses to foreign partners.
It has become common for many Vietnamese entrepreneurs to give senior management positions in their businesses to their children, gradually creating a business continuity tradition in private corporations in Vietnam.