High schools for the gifted are examples of renovated education that other schools should follow, Deputy Minister of Education and Training Nguyen Huu Do said at a conference on reviewing the 2010-2020 plan for schools for the gifted.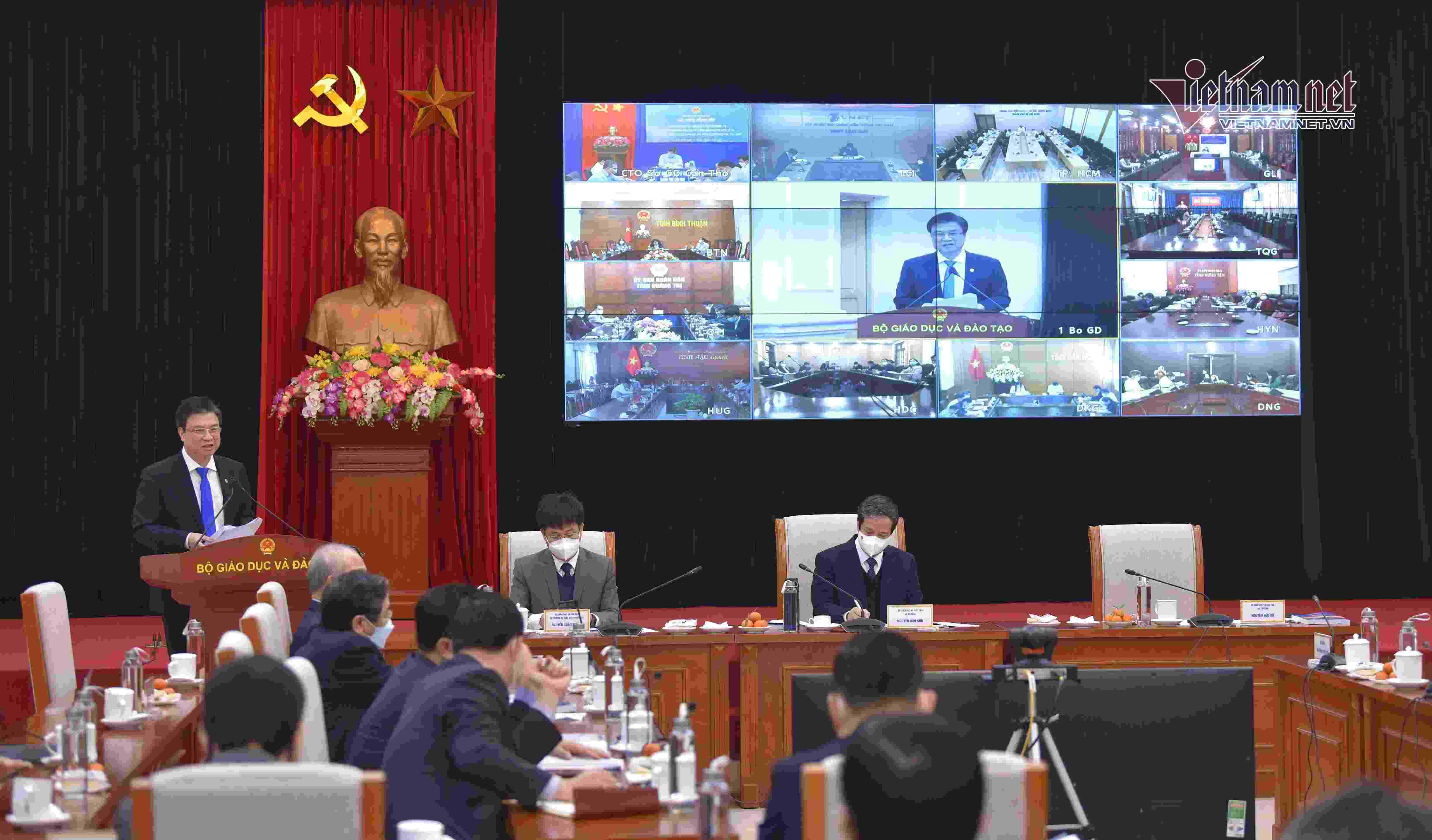 At the conference
The network of schools for the gifted expanded from 68 schools in 2010 to 77 in 2020 under the plan to have at least one school for the gifted in each province. This has led to an increase in the number of gifted students, now accounting for 2.7 percent of total high school students nationwide.
The number of schools for the gifted upgraded into nationally standardized schools grew from 21 in 2010 to 60 in 2020, and they all have high educational quality. The facilities and equipment serving teaching and learning at the schools have improved. There are 15 key national schools which are examples of regions. Cities/provinces all apply special policies to attract teachers to schools for the gifted.
The teachers and managerial officers of the schools for the gifted have higher training qualifications and professional capacity. The education quality has improved significantly with the number of excellent students at schools for the gifted increasing year after year. The number of excellent students in 2020 was nearly twice as much as in 2010.
The connection between fostering of gifted students at the schools and training at universities is still limited, but has made considerable progress. The students with outstanding aptitudes can enroll in university training programs for talents at prestigious universities, in Vietnam or overseas.
However, Do also pointed out existing problems.
In some provinces, schools for the gifted still cannot meet the requirement on the scale of students. Modern teaching aids have not been used in the most effective way. The foreign language skills of teachers and managerial officers still has not caught up with Vietnam's deep integration with the world.
When building education plans, schools attach much importance to organizing and fostering teams of excellent students, but don't pay much attention to providing students with experimentation, practice, and research skills.
Some schools for the gifted have referred to foreign advanced training programs, but the number of these schools remains modest. There are limitations in organizing the teaching of science subjects in English.
The Ministry of Education and Training (MOET) has asked the Prime Minister to assign the ministry to work with relevant ministries to submit a plan on developing high schools for the gifted in 2022-2032.
Thanh Hung
Quang Ninh has decided to reward up to VND700 million ($35,000) to students who win prizes at international competitions. This is the highest award offered by a local government in Vietnam.