In many cases, enterprises have bid high prices at land auctions and then cancelled the purchases. This has created artificial land prices which has allowed them to corner the market, and buy and sell other land plots for illegal profiteering.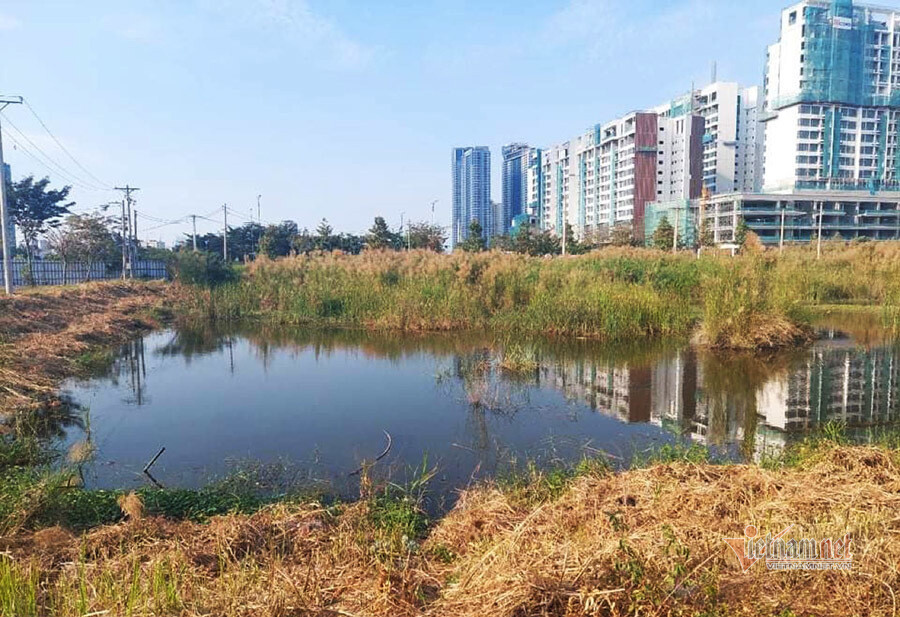 In a report to the Prime Minister about the impact of abnormally high bidding prices in the real estate market, the Ministry of Construction (MOC) said that land allocation and leasing through auctions has helped to reduce wrongdoings and loss of money, and increased local budget collections.
As a result, allocating land through auctions became more commonly used with collections from auctions increasing year after year.
Reports from local authorities show that the auctioning of land is organized in an open, public, objective and honest way, protecting the legitimate rights and benefits of involved parties in accordance with the laws.
The bidding prices at most auctions are not much higher than the starting prices. In Can Tho, the bidding prices are 53 percent higher, while the figures are 24 percent in Dong Thap, 20 percent in Ben Tre, 50 percent in Dak Nong, 34.4 percent in Tuyen Quang, 17 percent in Phu Yen, 85.68 percent in Son La and 20 percent Lai Chau.
However, problems and wrongdoings still exist. MOC said that at some auctions, there are "green troops" and "red troops" which join hands to lower the prices by falsifying the auction results and causing other serious consequences, including social disorder and loss of budget revenue.
Green and red troops are slang words used to describe bid rigging. Green troops are the contractors and bidders who participate in bids and auctions just to pave the way for red troops to win the contracts. For example, green troop contractors offer high prices to fail, so that red troops offering lower prices win the contracts.
In other cases, information about individuals and institutions is disclosed before the auction and members of the "underworld" threaten and force them to give up on the auction. Or, valuation consultancy firms collude with tenderers to lower the prices by tricks. This occurred at a land auction in Thai Binh in 2020 and in Dong Anh district in Hanoi in 2021.
Many tenderers offer very high bidding prices to create artificial land prices and push market prices up. After that, they buy and sell other land plots for profiteering. This has happened in many localities, according to MOC.
In some cases, the bidding prices are much higher than starting prices and have an impact on the local real estate market. This has happened with Thu Thiem land auction. The high bidding prices of four land plots put into auction, to some extent, affected land prices in the locality.
After information about sky-high bidding prices for four land plots in Thu Thiem in HCM City was announced, the prices of urban area projects in Thu Thiem soared, though the number of transactions has been modest. But local land prices then decreased after the news about the withdrawal of the two auction winners for the land plots .
Heavy punishment proposed
In an effort to prevent improper land auction activities in localities, MOC said it is inspecting and examining the enforcement of laws on real estate trade; and joining forces with provincial authorities to examine real estate projects in order to ask agencies to revoke, suspend, transfer and adjust real estate projects.
The ministry is also considering amending the 2014 Law on Real Estate Business, adding policies to regulate the real estate market and ensure its healthy development.
It has also proposed that the Ministry of Natural Resources and the Environment (MONRE), Ministry of Justice (MOJ) and Ministry of Finance (MOF) be assigned to strengthen inspection over the implementation of laws on land auctions, and strictly punish violators.
In addition, the State Bank of Vietnam (SBV) needs to check if credit institutions lend money to investors to attend bids to ensure credit safety.
It's also necessary to amend the current laws, and unify the form, order and procedure in organizing land auction and define starting prices; and supplement regulations on the deposits one must make before participating in auction and the amount of money to ensure contract implementation.
MOC said there should be a time limit for auction winners to pay money to prevent the exploitation of land auctions for speculation.
People's Committees of provinces and cities need to intensify inspection and supervision of enterprises attending auctions; and strengthen relations between auction organizations and the police agency.
Thu Thiem land auction: two auction winners cancelled their contracts while two others are late in making payments
To date, none of the four winners at the ThuThiem land auction have performed their duties. Two of them have cancelled their the contracts, while the other two have not paid any money yet.
The two companies withdrawing from the land auction and accepting the loss of their deposit are Ngoi Sao Viet, a subsidiary of Tan Hoang Minh Group, which won the bid to buy a 3-12 land plot for VND24.5 trillion, and Binh Minh Trading Development and Investment, which won the bid to buy a 3-9 land plot for VND5.026 trillion.
Tan Hoang Minh Group has sent a letter to the Party, State and Government leaders, and HCM City People's Committee about its decision to cancel the Thu Thiem land purchase.
The other two companies – Dream Public, which won a 3-5 land plot, and Sheen Mega, a 3-8 plot – had not, as of February 8, made their first-phase payment.
Thuan Phong
The deadline for the first round of Thu Thiem land use fee payment has expired, yet none of the four winners of the land auction on December 10, 2021 perform its duty.
After Tan Hoang Minh Group, Binh Minh Trading and Development Investment Co. Ltd., which won the auction for the land lot coded 3-9 in the Thu Thiem New Urban Area in HCMC's Thu Duc City, has proposed canceling a contract to buy the land lot.