Karaoke parlors were very crowded on January 10, the first day of the new normal for entertainment facilities in HCM City.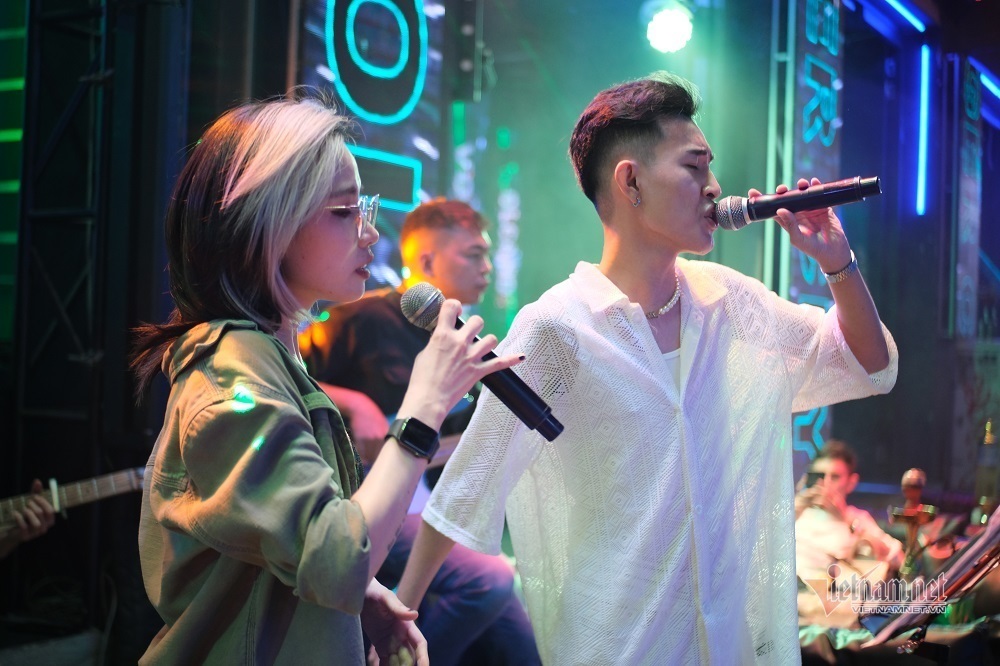 Dinh Hoang Thuy Duong from Icool Karaoke said 18 branches of the chain were full on Jan 10 evening. The number of clients on was far higher than morning.
Meanwhile, Le Hoang Viet from Nnice reported that the number of clients was below expectation, but this was an encouraging result, which showed signs of recovery. The demand will be clearer in some days, when people find entertainment activities for weekend.
While karaoke parlors' owners are optimistic about their business, bar owners are not. The bars on BuiVien street, called 'Pho Tay' (western backpackers' street) were deserted on the first day of reopening. Some bars were still closed.
At 9pm, only one table at Knock Knock was booked with three clients. Nguyen Thi Tuyet Van, the manager of the bar, said there were few clients, because yesterday was Monday. But Van was happy as bars have been allowed to reopen after a long period of closure.
The same situation was seen at bars nearby. Bui Ngoc Binh, the manager of Miss Sai Gon, said Bui Vien serves more foreigners than Vietnamese. Some foreigners stuck in HCM City because of Covid-19 have become loyal clients.
Binh said the reopening just brings jobs but not many customers.
In the morning, the bar sells rice and fruit juice to keep workers busy.
Binh wants the Government to resume international flights which paves the way for receive more foreign travelers. Around 70 percent of their clients are foreigners.
Karaoke parlors and bars' owners said there is a lack of workers. Most workers left during pandemic peak days and they don't intend to come back to HCM City as Tet is near.
"We can call only 60 percent of workers back. Many workers have given up and shifted to other businesses to earn their living," Viet said.
"I hope the municipal authorities won't tell us to open the doors today and close tomorrow," he said.
Icool imported VND1.5 billion worth of equipment to prepare for the reopening on November 17, 2021, but then had to close the doors just after two days.
HCM City Vice Mayor Duong Anh Duc on Jan 4 signed a document allowing discos, dance clubs, bars and karaoke parlors to resume operation on Jan 10.
Tran Chung
Ho Chi Minh City will reopen bars, dance clubs and karaoke parlors from January 10 after a period of suspension due to the COVID-19 pandemic.
After a long period of closure, karaoke bars and cinemas are facing hard times. The future of entertainment services is unclear.