Contrary to all predictions, real estate prices continued to rise in 2021 despite Covid-19, which was expected to affect demand.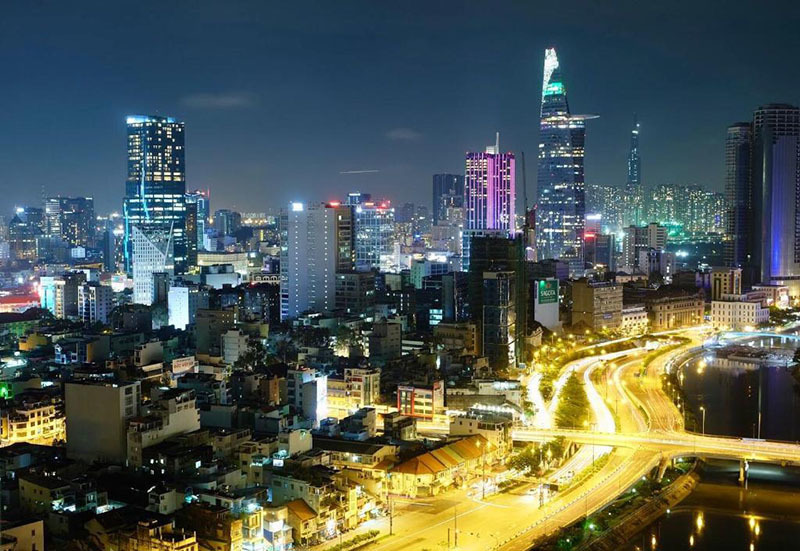 Ads appeared on a Hanoi real estate forum recently saying that a third-floor flat in a residential quarter on a small car-accessible alley of Hang Bong Street (with total usable area of 100 square meters including 80 square meters in land-use right certificates and 20 square meters of extension area) was on sale for VND8.5 billion, or VND85 million per square meter.
"A buyer offered to buy it at VND7.5 billion per sq m, but the flat owner is insisting on the price of VND8.5 billion," the man who posted the news said.
"If you think the price is overly high, you surely don't have information about the market. It's not easy to find a 100 square meter house in the old quarter," he said.
"Street-front houses in the old quarter are priced at over VND1 billion per square meter. So the price of VND85 million for a flat on the third floor is reasonable," he said.
Opinions about the price vary. Some people believe the price is too high for a flat on a small alley. The residential quarter was built many years ago and the flat is quite old.
"With VND8.5 billion, you can buy a newly built villa in Long Bien district, fully furnished, and there is no need to live in an old flat," a commenter said on the forum.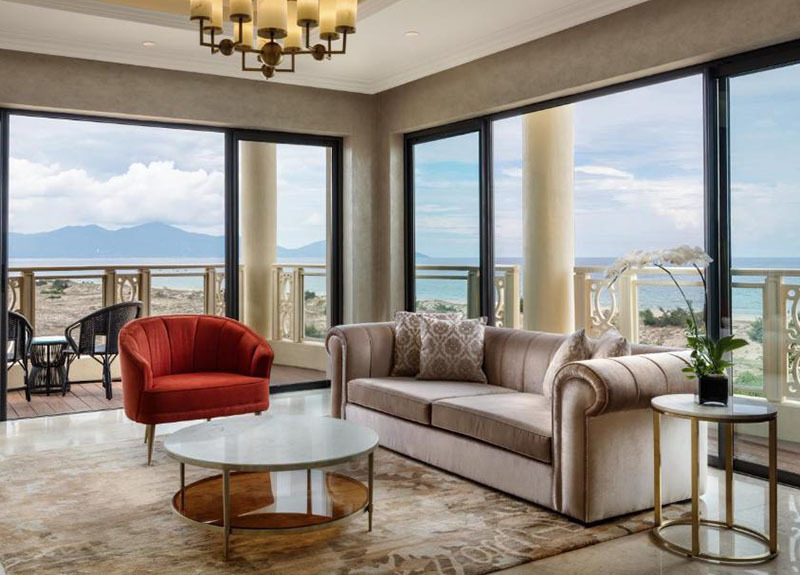 Others commented that with VND8.5 billion, buyers would have many better choices.
Other members of the forum said that the price is acceptable because land in the central area of Hanoi is 'golden land'.
Real estate experts agree that land prices in Hanoi are much higher than in other localities, including HCM City, while land prices in the old quarter are second to none.
During the pandemic, a four-star privately run 12-story hotel on Hang Bong Street, built in late 2016, was offered at VND650 billion, or VND1.97 billion per square meter.
Experts say that the hotels in the old quarter put on sale recently at prices of over VND1 billion per square meter are expensive because of land prices, not construction value. The prices quoted are prices for land and nearly all buyers destroy the hotels and rebuild them as they want.
High land prices can also be seen in land auctions. A 44.5 square meter land plot (B12) on Duong Khue Street was put into auction at the starting price of VND182.3 million per square meter and a client paid VND364.3 million per square meter, or twice as much as the starting price. This was the highest price level at the auction.
A record-high land price was seen at an auction of land in Thu Thiem New Urban Area in HCM City's Thu Duc City.
Do Anh Dung, representing Ngoi Sao Viet Real Estate Co Ltd, a subsidiary of Tan Hoang Minh Group paid VND24.5 trillion to buy the land plot of 10,060 square meters, or VND2.4 billion per square meter.
Sheen Mega JSC won the 3-8 land plot of 8,500 sq.m with the auction price of VND4 trillion, four times higher than the initial price.
Binh Minh Trade and Development Investment Ltd won the 3-9 land plot with the price of VND5 trillion. Meanwhile, Dream Republic JSC had to pay VND3.8 trillion for the 3-5 land plot, or 6.6 times higher than the initial price.
The land plots in Thu Thiem New Urban Area were sold at the prices 4-8 times higher than initial prices.
Exorbitant prices find willing buyers
The pricing situation has surprised many people. In Hanoi, all the apartments reserved for the domestic market at a high-end apartment project in an advantageous position in Hoan Kiem district sold out on the first day on October 23.
A high-end project with 104 apartments is currently selling for between VND700 million and VND1 billion per square meter, not including VAT and maintenance fee. The cheapest apartment was sold for VND70 billion.
At another project in HCM City, 1,500 low-rise houses have been sold at VND15-100 billion each. Just after five months, only 100 houses are left, priced at VND60-100 billion.
"All the VND15 billion houses sold out, which was beyond our expectations," a representative of the distributor said.
CEO of Dai Phuc Land Nguyen Thi Thanh Huong said that real estate can sell well despite price increases due to three reasons. First, the market has developed in an unhealthy way, with a supply shortage compared with high demand in large cities. As a result, developers can set the 'rules of the game' and control market prices.
Second, sharp price increases occur in only some projects of a few developers. However, the increases affect market prices in general, thus creating a new price increase wave.
Third, demand for land and houses is high as Vietnamese like to hoard their assets by buying land. The real estate market has remained attractive to domestic and foreign investors in the long term.
Analysts have warned, however, that rising land prices amid an economic downturn caused by the pandemic is a 'double-edged knife' affecting the liquidity of projects.
HCM City Real Estate Associate Chair Le Hoang Chau said the winning bid of VND2.4 billion per square meter in Thu Thiem New Urban Area, eight times higher than the starting price, will have an impact on all housing market segments. In the immediate time, a new price floor will be set for high-end and luxury real estate, to be followed by prices of mid-end real estate.
Duy Anh
One of the businesses participating in a bidding session on December 10, 2021 had to pay VND2.4 billion per one square meter to obtain a land plot in Thu Thiem new urban area. The sky high price has raised worries rather than joy.
Concerns about high inflation are causing many people to buy properties to hoard.