The Ministry of Health (MOH) has proposed allowing positive cases (F0s) and contacts of Covid patients (F1) to continue to work during quarantine. Many patients do not agree with the proposal.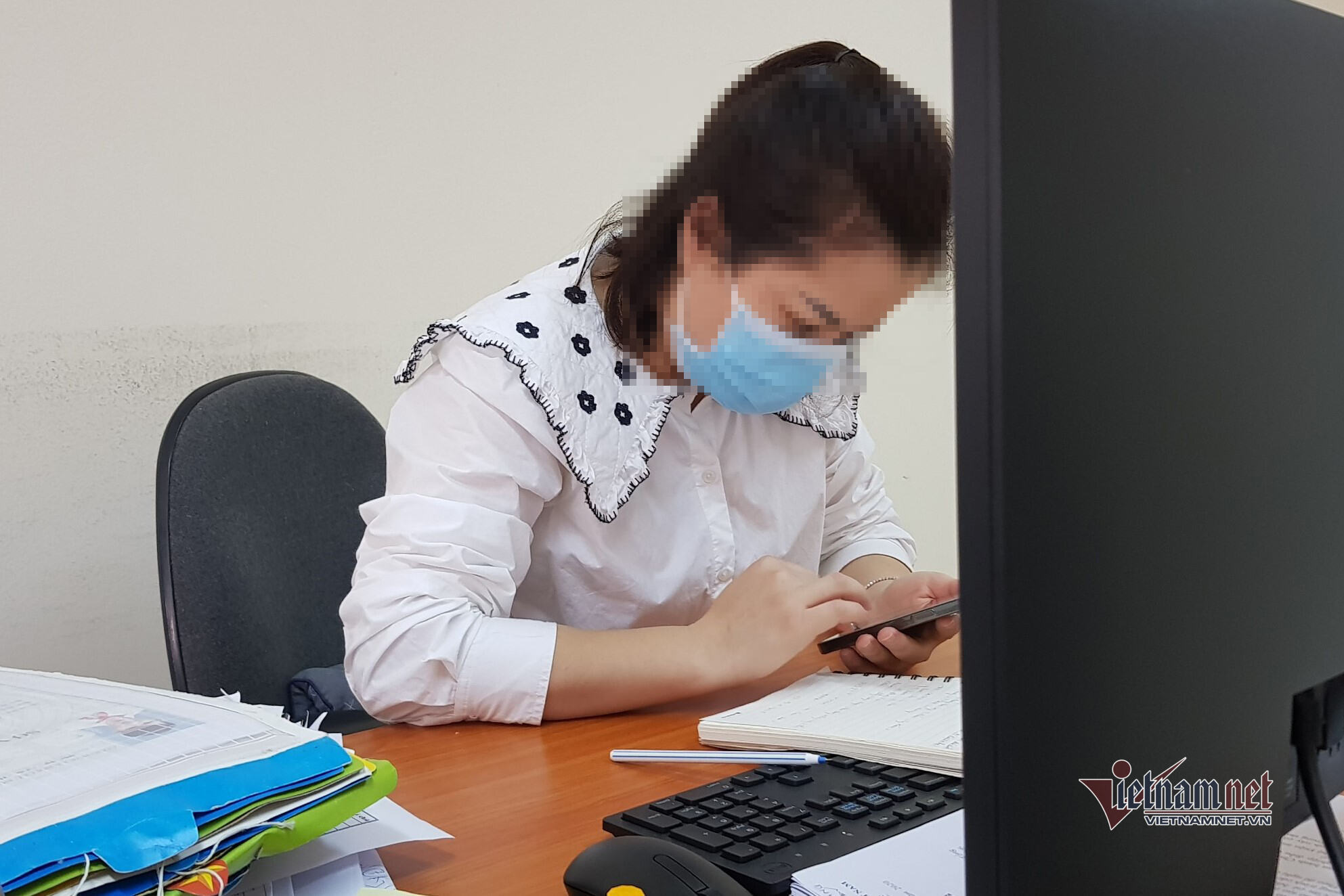 Under MOH's proposal, asymptomatic F0s would be allowed to work online, with no contact with other people, while F1s who have not been fully vaccinated would be allowed to implement urgent work at their companies and agencies, online or in-person.
Nguyen Chi, 30, who now works for a garment company, discovered that she contracted Covid-19 on March 2.
"I had a cough and high temperature on the first days of illness. But the situation got better and I could work online," Chi said, adding that she agrees with the MOH's proposal.
However, Chi said if F0s have to work, productivity won't be high.
"Some patients may have no symptoms, but they feel tired. Besides, patients are worried about their conditions, which affects their work performance," Chi said.
Meanwhile, Duong Trang, 32, in ThuongTin, Hanoi said she had all of the typical symptoms of a Covid-19 patient, including fatigue, headache, high temperature and insomnia which lasted many days.
"I am sure that I could not work in such conditions. Also, after I recovered from the illness, I needed more time to rest rather than go to work immediately," Trang said.
Thanh Tam, 44, who works for a junior college in Hanoi, is an F1 and takes care of three children infected with Covid-19. She said she cannot concentrate on her work.
"I have had three jabs, but I am at high risk of turning F0 as I have to take care of kids. I feel constant anxiety that I may be ill one day and I cannot concentrate on my work," she explained.
She said that the three kids are the top priority of the family, so she wants to spend time looking after the kids rather than going to work.
Hoang Tung, 27, who works for an IT firm in Hanoi, said he supports the idea of allowing F0s and F1s to work online.
"I have had Covid-19 for three days, but there is no symptom. I discovered the infection after a co-worker informed he was infected. I'm staying at home and working," he said.
However, he wants MOH to release guidance about which F1s can work and which need to rest.
"In principle, F0s and F1s can decide if they can work and register with the human resources division, but they may be seen as lazy. So workers may may still try to work even if they are not in good condition," he said.
Dinh Hieu
All public and private hospitals in HCM City that meet the conditions mandated by health authorities can now treat people entering the country with COVID-19.