Mistakes in purchasing medical equipment and materials to serve the fight against Covid-19 can easily be perceived as examples of wrongdoings and embezzlement.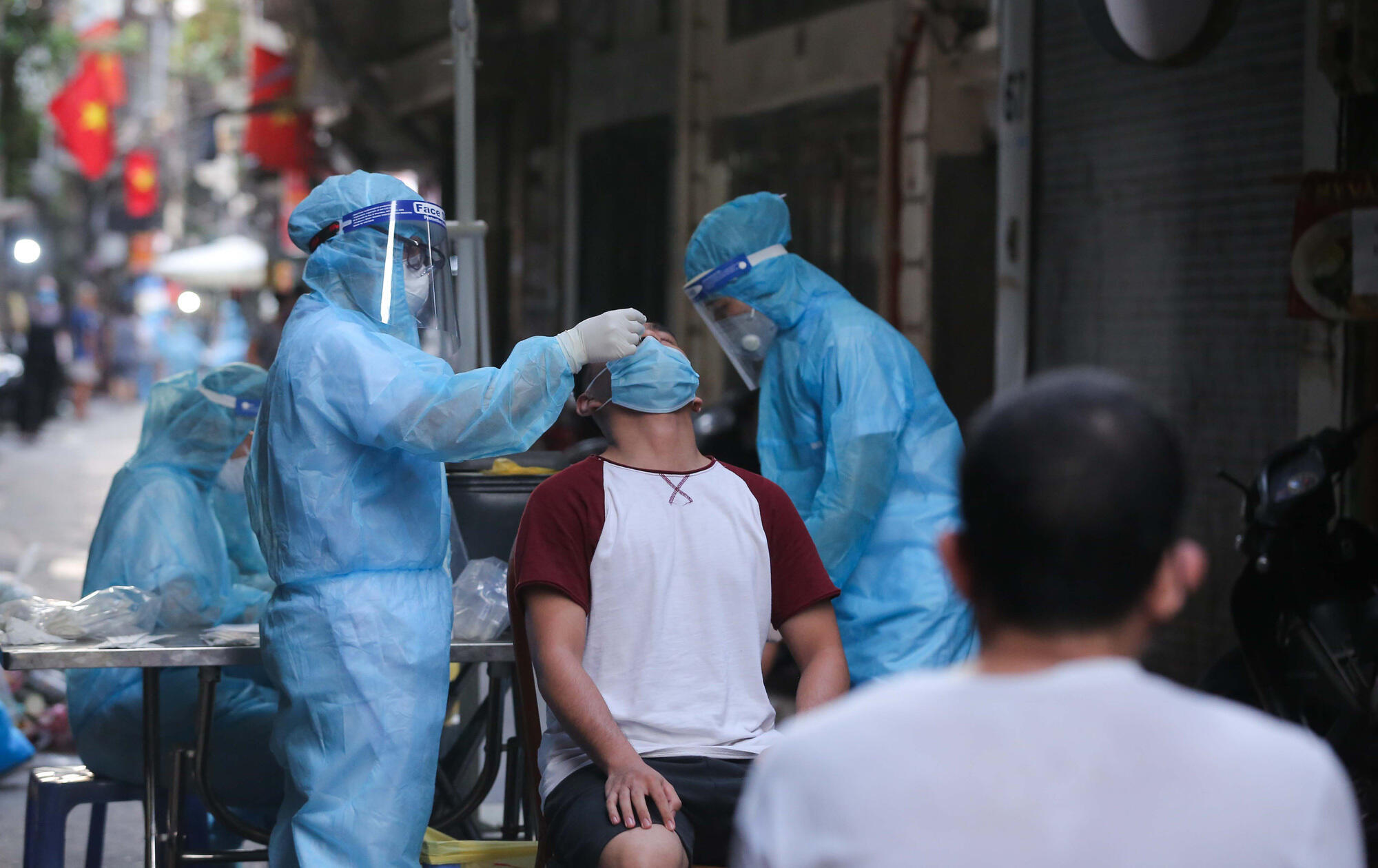 At some moments, localities have found it very difficult to buy materials and medical equipment because of a supply shortage and high prices. And, no information about prices for reference exists. As such, localities may be overcharged when buying equipment at high prices, and they may be accused of embezzlement, said Deputy Minister of Health Tran Van Thuan.
To prevent wrongdoings, some localities have proposed centralized procurement in which the Ministry of Health (MOH) would buy medical equipment to distribute to localities. However, Thuan said the idea is not feasible because it's difficult for agencies and localities to determine the materials they want, the types, quantity and time to purchase.
He explained that the equipment and materials that MOH purchases may not suit the needs of localities. He said localities should procure with the 'four on-site' principle; publicize selling prices and the results of bids; publicize equipment prices; and add some items to the list of products for price stabilization.
Regarding inspection and auditing of procurements, Thuan said inspectors need to consider the circumstances of the procurement. Vietnam is 'fighting the pandemic like fighting the enemy', and in such a situation, buyers may skip some administrative procedures. Inspectors need to be prudent and objective in their assessment.
It's also necessary to be objective when some units cannot use up materials they buy because of unpredictable pandemic developments. In many cases, the procurement is perceived as causing waste.
Bach Mai Hospital, for example, bought many items and equipment for its ICUs (intensive care units) in urgent need. Two or three months later, when it fulfilled the tasks, it transferred the equipment to other hospitals because it did not need the equipment any longer.
Thuan cited many difficulties that the healthcare sector has faced during the peak period of fighting Covid-19.
Under Resolution 86, the Government allowed the use of the state budget to pay for Covid-19 patients based on real treatment costs. The treatment of other diseases were done in accordance with current regulations.
At some moments, when the outbreak reached its peak, the number of Covid-19 patients climbed to a record high, and the healthcare sector did not have enough workers and time to separate the different types of expenses. Meanwhile, many patients did not bring identification documents and money when they were hospitalized. When patients died, it was impossible to contact their relatives and collect the hospital fees.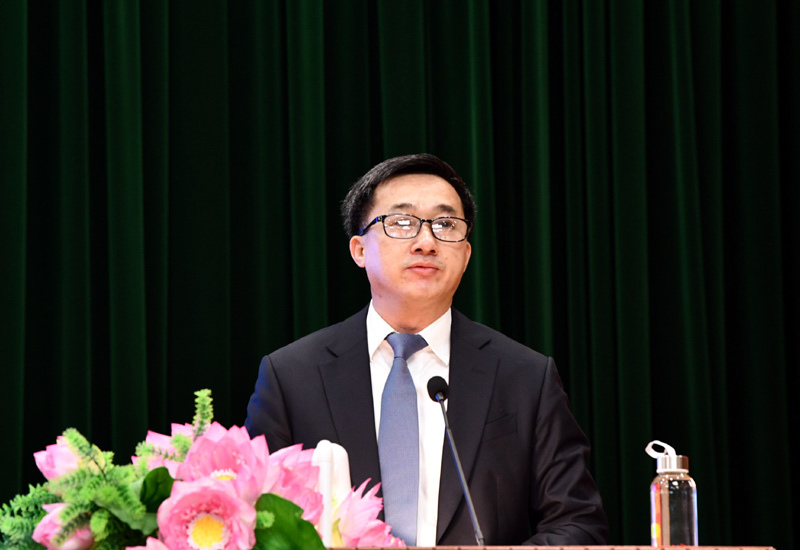 Deputy Minister of Health Tran Van Thuan
To solve the problem, MOH and the Government reported to the National Assembly Standing Committee. The committee released Resolution 12 allowing special mechanisms to serve the fight against the pandemic.
During the four pandemic outbreaks, in order to have epidemiological investigations, zone, isolate, sample and test in some localities, MOH assigned hospitals and some units belonging to MOH to give support.
The units had to bring test kits, materials and workforce to the localities to carry out tests. The units still have not been paid for their work.
Do Minh Tri, Deputy Director of Duc Giang Hospital, said the hospital spent VND30 billion to test and treat Covid-19 patients, but it has not been paid.
MOH has proposed that the ministry be allowed to use the State budget allocated to hospitals to pay that money. However, the Ministry of Finance (MOF) cites current regulations as saying that m localities have to pay for this. Meanwhile, some localities said their resources are exhausted and they don't have enough money to pay.
Nguyen Xuan Luu, Director of the Hanoi Finance Department, said there should be a specific financial management mechanism applied to the Covid-19 period.
Nguyen Manh Cuong, Deputy Head of the National Assembly Committee for Judicial Affairs, said, when auditing procurements, it's necessary to differentiate between violations because of objective reasons or limited ability and violations done because of deliberate profiteering. The individuals who exploit the pandemic and deliberately inflate procurement prices must be heavily sanctioned.
Nguyen Thi Phu Ha, Deputy Head of the National Assembly Finance and Budget Committee, said during the pandemic, policies and mechanisms can be special and unprecedented. Auditors need to consider these special conditions when auditing procurements.
Vu Van Hoa, Deputy Chief of the State Audit, said auditing the management and use of resources to prevent and control the Covid-19 pandemic is a difficult topic, which is not present in the 2022 audit program.
According to MOF, VND145 trillion was mobilized in 2021 for the prevention and fight against the pandemic. Of this, VND125.45 trillion was from the State budget and VND19.247 trillion from contributions from institutions, businesses and individuals.
Nguyen Xuan Luu, Director of the Hanoi Finance Department, said it's necessary to determine prices from various sources. Many individuals and enterprises not only donate money but also equipment. One question is whether the equipment value is assessed in accordance with the price shown by donors or the price of the manufacturers. Hanoi, for example, has received 39 cars, and donors have shown different prices.
Ngoc Ha
Deputy Prime Minister Le Minh Khai has asked the Government Inspectorate to inspect Covid-19 testing kit and equipment procurement at the Ministry of Health and in HCMC and Hanoi.
The Government, in its report on the COVID-19 prevention and control submitted to the National Assembly (NA) on January 4, affirmed that the Viet A Technologies JSC had took advantage of the COVID-19 pandemic to seek illegal profit.