Input cost increases have forced manufacturers to increase selling prices. However, purchasing power is weak, which is a warning about a tough year ahead.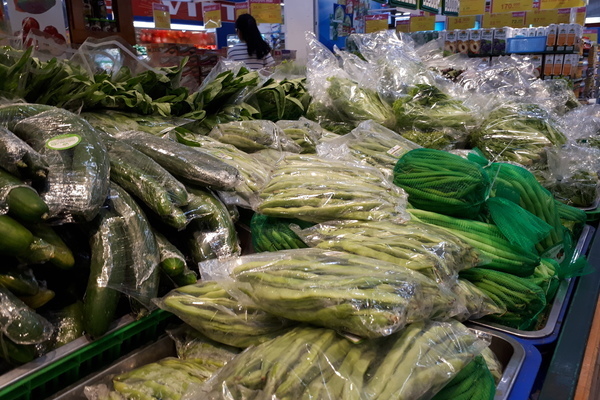 Nguyen Thi Thin, 52, was seen recently sitting quietly at her pho shop on Nguyen Van Cu Street in Long Bien district in Hanoi. She is among millions of people who have been hit hard by the pandemic.
Thin once ran a pho (Vietnamese noodle soup) shop in Bai Chay in Quang Ninh province. As the pandemic broke out, she shut down the shop and returned to Hanoi with a big debt of nearly VND1 billion. She opened a shop on the street selling food for breakfast to earn a living.
However, she is still down on her luck in Hanoi.
She did not have to pay rent for two months of lockdown and has reopened the shop as per the decision by the municipal authorities. The landlord has lowered the rent to VND5 million for 3 months, but she doesn't have many clients these days.
"There was a lot of traffic on the street in the past, but it is quiet now because of the pandemic, so there are very few customers," she said.
"People tend to have breakfast at home rather than eating out," she explained, adding that she needs to sell at least 200 bowls of pho a day to make a profit.
High prices
Input price increases are another cause for bad business performance. She complained that while input material prices are escalating, she cannot raise the selling prices for fear of losing customers.
"In previous years, a VND30,000 bowl of pho had a cost price of VND24,000. Now the cost price is VND27,000-28,000 and the selling price is the same," she said.
Thin is not alone. The pandemic has changed everything and wreaked havoc on all business fields.
Construction contractors are under pressure as steel prices are skyrocketing, and steel manufacturers have complained about ore price escalation. Farmers are concerned about surging fertilizer prices. Transport firms are still affected as petrol prices have increased. Land prices are rising in all cities and provinces, affecting people's dreams of owning a house.
The steel price began escalating in December 2020 and 'steel fever' lasted until June 2021 because of higher input material prices. Ingot steel prices in May 2021 increased by 62 percent over February 2020, from VND9,433,697 per ton to VND15,278,360 per ton, and 41 percent over December 2020, from VND10,800,000 to VND15,278,360.
HRC (hot rolled coil) steel prices in May 2021 were 94 percent higher than that of February 2020 and 48 percent higher than December 2020.
Petroleum prices have been fluctuating. The RON 95 petrol price was VND16,930 per liter on January 11, 2021, while E5 was VND15,940. The figures soared to VND24,990 (+ VND8,060) and VND23,660 (+ 7,720), respectively, on November 10, 2021.
The petroleum prices have decreased recently but they are still at high levels, around VND22,080 for E5 and VND22,800 for RON 95.
As for gas prices, retail prices were raised nine times in January, February, March, June, July, August, September, October and November, and lowered two times in April and May. The total increase was VND100,000 per 12kg tank compared with late 2020. Only in early December did the price begin falling by VND24,000 per tank after successive days of increase.
According to the task-force in charge of regulating the domestic market, the prices of most materials used to make animal feed have increased by 2.38-49 percent, thus causing animal feed prices for fowl to increase by 30 percent and for pigs by 32 percent.
The price increases of these products explain why the cost price of Thin's pho has increased.
Low purchasing power
Though input costs increased, Thin has not raised the selling price of her pho. Manufacturers also dare not raise selling prices because demand is low.
Before Covid-19 broke out, retail turnover of consumer goods and services were growing by about 10 percent per annum. Meanwhile, turnover in the first 11 months of 2021 dropped by 8.7 percent over the same period in 2020.
Low purchasing power is why the input material prices soared, but the CPI increased only moderately.
In 2021, the CPI (consumer price index) increased by 1.84 percent over the year before, the lowest increase since 2016.
Therefore, economists have pointed out that Vietnam needs to immediately apply measures to stimulate demand to recover the economy.
Answering inquiries from National Assembly Deputies on November 11, 2021, about the draft economic stimulus package, Minister of Planning and Investment Nguyen Chi Dung said it's necessary to learn lessons from a similar package in 2008 and 2009 and not repeat the same mistakes.
Dung said the package successfully helped the economy overcome the crisis and obtain a positive growth rate at that time but it also caused serious consequences. The inflation rate was very high, 9.2 percent in 2010 and 18.6 percent in 2011.
"The package was aimed at stimulating investment, production and social security. However, because of the lack of harmony between fiscal and monetary policies, the money did not go to production but to real estate and securities, resulting in high inflation and uncertainties," he said.
Tran Thi Van, a National Assembly Deputy from Bac Ninh province also said it is necessary to learn lessons from the 4 percent interest rate support package worth $1 billion in 2009 which caused bad debts for the banking system.
Luong Bang
After Vietnam launches a stimulus package by pumping more money into the economy, increases in over-expenditures and public debt are expected to occur.
National Assembly deputies have recommended that the Government design an economic stimulus package, but both the Government and the National Assembly have yet to discuss the topic.