In the early days of 2022, foreign capital inflows into Vietnam showed many positive signs. After a year of strong withdrawal in the stock market, the cash flow is forecast to be more positive in 2022.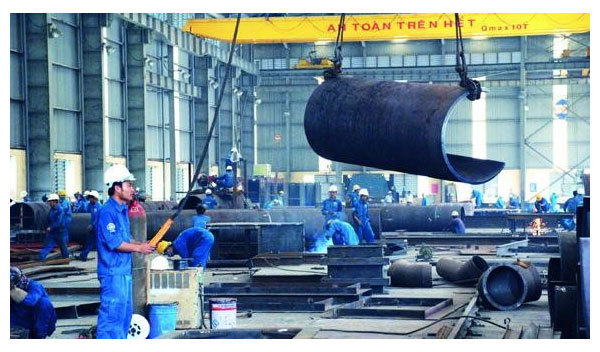 Vietnam remains an attractive destination for foreign investment.
New deals
In January, Arisaig Asia Fund Limited announced it successfully bought more than 1.3 million MWG shares of Mobile World Investment JSC. The foreign fund spent nearly 180 billion VND to own more Vietnamese stocks. After the transaction, Arisaig Asia's ownership ratio in MWG increased from 6.99% (48.8 million shares) to 7.18% of capital (51.2 million shares).
Arisaig Asia, a member of Arisaig Partners of Singapore, specializing in investing in FMCG, consumer services and retail industries, currently holds more than VND 6,900 billion worth of MWG shares.
Also in January, Vietnam Prosperity Joint Stock Commercial Bank – VPBank (VPB) asked for its shareholders' opinion to increase "room" for foreign investors to 17.5%, instead of 15% of the original plan.
The plan to sell capital to foreign investors was announced by VPBank at the Annual General Meeting of Shareholders in 2021. The partner is rumored to be SMBC (Japan), which bought 49% of FE Credit's capital with a record value of nearly 1.4 billion USD.
In the field of foreign direct investment (FDI), Vietnam recorded positive signals at the beginning of the new year.
Goertek Group was granted an adjusted investment registration certificate by the authorities of Nghe An province after deciding to increase its capital by 400 million USD.
T&T Group of Mr. Do Quang Hien and three Korean partners (Hanwah, Kosspo, Kogas) on January 15 started a 2.3 billion USD gas power project in the central province of Quang Tri, with a capacity of 1,500MW in phase 1. The project will be put into commercial operation in 2026-2027.
Bac Giang province has also granted investment certificates for a number of FDI projects such as FUSHINI Vietnam, Zhengzhou Boruikate Tools, and Capella Real Estate.
During the recent meeting of Kinh Bac Urban Development Corporation (KBC) to approve the investment policy of more than 200 hectares of industrial land in Hung Yen province, KBC signed a memorandum of understanding worth 1 billion USD with the first potential customer ACI Capital.
Vietnam is expected to attract 40 billion USD of FDI in 2022 after successfully luring over 31.15 billion USD of committed FDI in 2021.
Dr. Nguyen Mai, Chairman of the Association of Foreign Investment Enterprises, believes in bright prospects for 2022, as new-generation free trade agreements (FTAs) have been signed and the recovery of economy has begun. As international routes are being reopened, Vietnam's foreign investment attraction will become more favorable.
Mr. Vu Tien Loc, Chairman of the Vietnam International Arbitration Center (VIAC), said that foreign investment in Vietnam is expected to improve in the last months of 2022, when the pandemic is under control and policies to remove difficulties for businesses are put in place and Vietnamese businesses have gradually recovered.
Speeding up after the pandemic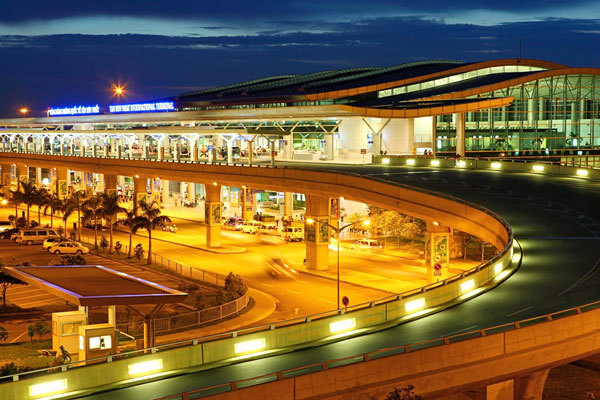 Vietnam's airports will be bustling again after two years of pandemic.
In recent years, Thai investors have poured a large amount of money into Vietnam through share deals in beer, plastic, and cement producing firms. A representative of the Chamber of Commerce of Thailand (ThaiCham) said that Thai investors will pour a few billion more USD into Vietnam in the near future, in high-potential fields such as manufacturing, retail and energy.
Regarding the inflow of foreign indirect investment (FII), SSI Securities Company saw positive cash flow in December, after nearly a year of continuous net selling. SSI expects capital flows from investment funds to return, especially ETFs.
In addition, the factors supporting the market in the optimistic scenario are the upgrade of the stock exchange's technology and the ability to upgrade Vietnam to an emerging market, the process of equitization to be active again, and the increase of ownership ratio for foreign investors.
Recently, State agencies have taken many strong actions against violations on the stock exchange to improve transparency as well as the quality of goods on the exchange. In the long run, this is the basis for the market to be upgraded and attract foreign capital on a much larger scale.
The growth of large domestic corporations such as T&T, Hoa Phat, Masan, Vingroup and the need to cooperate with foreign groups also contributes to attracting foreign capital flows.
Regarding the business model, Mr. Vu Tien Loc said that Vietnam will promote the improvement of institutions and legal corridors for a safer and higher quality investment environment.
Despite the impact of the Covid-19 epidemic, Vietnam still attracted a large amount of FDI in 2021 and the outlook is forecast to be optimistic in 2022. Vietnam is still seen as a place with a good and attractive foundation in the long term.
According to the Singapore Institute of International Studies (SIIA), Vietnam is still identified by international investors as an attractive destination. According to the World Bank (WB), foreign investors continue to maintain confidence in the Vietnamese economy.
In the report on Vietnam's economic update, published in January 2022, the World Bank said that Vietnam's economy will prosper in 2022 with GDP growth rate at 5.5% and will start returning to its pre-Covid growth path in 2023, when domestic demand fully recovers and there are no new shocks.
Dorsatin Madani, World Bank Senior Economist, said that unlike many countries, Vietnam still has considerable fiscal space, but has not used it enough to support the economy. Expanded fiscal policy can be implemented without a major impact on the fiscal balance and debt remains sustainable in the short and medium term.
The prospects of Vietnam's economy are assessed to continue to be stable and enter a 'boom' period again fro 2023.
M. Ha
Foreign investors net sold billions of US dollars on Vietnam's stock market in 2021, but in the first month of 2022, the foreign capital flow has started to return.
Most foreign invested enterprises have reopened their factories after lockdown and are optimistic about business performance for the last months of the year.