Police have discovered large high-tech crime rings after analyzing a forest of information, including the mass opening of many bank accounts.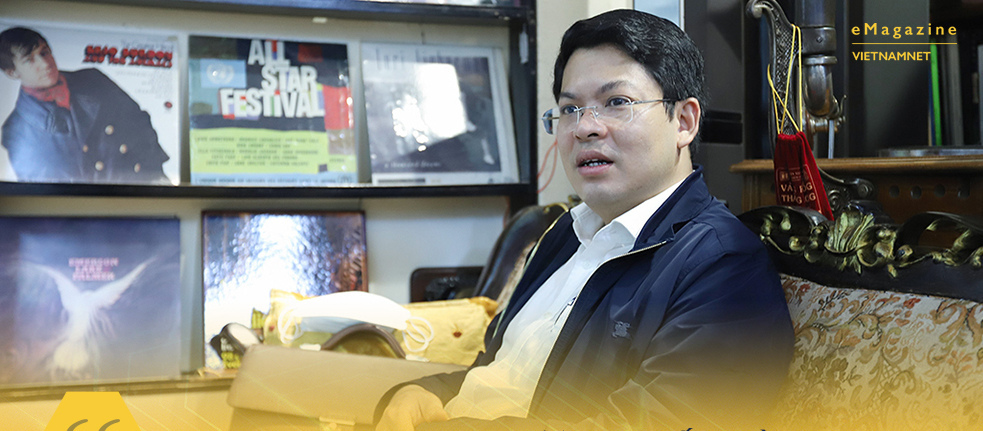 When police raided a house and arrested three young men leading a hi-tech crime ring, five devices with GSM simcards were found still answering messages and transferring money automatically.
As much as VND1 trillion in transactions had been stored, exchanged and traded illegally in the online gambling and cheating case.
After an emergency search, the police seized 1,983 simcards, 16 computers and 37 counterfeit identity cards, 28 mobile phones and 3,613 new bank accounts, 331 fake-photo files, 3,034 photo files ready for registering accounts, and 478 photo files used to register MoMo accounts.
However, the figures alone cannot show the complexity of the case that Major Tran Anh Tuan, head of the Department of Cybersecurity and High-tech Crime Prevention of Quang Binh province, and co-workers had to face when dealing with the TV6 investigation project.
Their achievements have been praised by the Ministry of Public Security and Quang Binh province's leaders.
House with tightly closed doors
In July 2020, a woman in Dong Hoi City came to the police to report a case where she was swindled out of money after the Facebook account of a relative was hacked.
Tuan discovered that the owner of two accounts to which money was remitted lived in Le Thuy district. However, when summoning the owner of the account, he said he had not received the money and had rented the account out to someone.
With professional operations, the police found that the man who rented the bank accounts was Hoang Trung Thuong, born in 1995, from Bac Ly, Dong Hoi City. Thuong bought seven computers and often gathered with seven men to do business in a house with the doors always closed.
Starting as a poor man in the locality, after a short time, Thuong and his group of friends became rich quickly. This indicated something "shady", Tuan said.
While carrying out the investigation further, the police discovered one man in Quang Ninh district who had remitted large amounts of money to Thuong. The man later declared that, in addition to Thuong, there was another man from Quang Binh, named Nguyen Cao Hoang, born in 1993, who was living in a rented apartment in Hanoi.
Hoang had a large amount of money and carried out numerous remittance transactions worth VND100,000-200,000 for each transaction. This was money Hoang paid to those who rented accounts to him.
"With this information, I could imagine what kind of model they were using to run the swindling ring and found accounts opened recently for swindling and gambling activities worth tens to hundreds of billions of dong," Tuan said, adding that the activities of the ring were carried out in large areas which involved people in Hanoi, DaNang, Ninh Binh and HaTinh.
He said it was difficult for the policemen to conduct the investigation because of quarantine requirements. It took five months to identify groups of subjects in many provinces.
As the Covid outbreak reached its peak, Tuan anticipated that if he arrested the subjects, they would be put into quarantine for 7-14 days, and if so, the temporary detention time would run out. However, he had no other choice and he believed that waiting was the best choice.
"And the opportunity came when the Government issued Resolution 128. At 6am on December 15, 2021, when the Ministry of Public Security (MPS)and Quang Binh Police issued the command to suppress crimes on the occasion of 2022 Tet, the investigation team was ordered to 'raise the fishing net'. More than 100 policemen launched attacks in Da Nang, Quang Binh, Ha Tinh and Ninh Binh at the same time," Tuan recalled.
At the investigation agency, Hoang declared that he had hired Thuong to call on other people to open bank accounts beginning in 2019. With the accounts, Hoang created MoMo and ZaloPay accounts to enjoy benefits offered by the service providers (VND700,000 for each account). After that, he sold MoMo accounts to people who organized online gambling and swindling people out of their money.
On December 23, the police filed charges against four suspects and arrested them for "illegally collecting, storing, exchanging and trading information about bank accounts".
Man with a young face
Before becoming a policeman dealing with hi-tech crimes, Tuan was an environmental police officer. He said he had been inspired by the case of PhuTho Police who discovered the Rikvip gambling case. At that time, there was a similar case in Quang Binh and the subjects operated in Ninh Binh, Vinh Phuc, Bac Giang and Cambodia as well.
Tuan discovered hints of a ring that made fake accounts using fake identity cards with photos of real men. He found an identity card which showed a man born in 1932, but he had a very young face.
After visiting many chat groups and Facebook pages, Tuan discovered the man in a photo and his handwriting, which coincided with a specimen kept at at the bank, and discovered the ring.
Tuan said he was saddened by the situation because with their intelligence and skill, the criminals could be of great help to the country.
Dinh Thai
Police forces nationwide are stepping up efforts to combat hi-tech crimes which have become more popular and more sophisticated.
Despite repeatedly warnings from the police regarding fraudulent activities in virtual currency exchanges, there are still many victims of this crime in Vietnam just because of their desire to earn abnormally high profit quickly and carelessly.