The Government Office has sent a document to the Ministry of Foreign Affairs (MOFA) requesting to restore the visa waiver policy as applied before the Covid-19 outbreak. Vietnam plans to fully reopen the tourism market from March 15.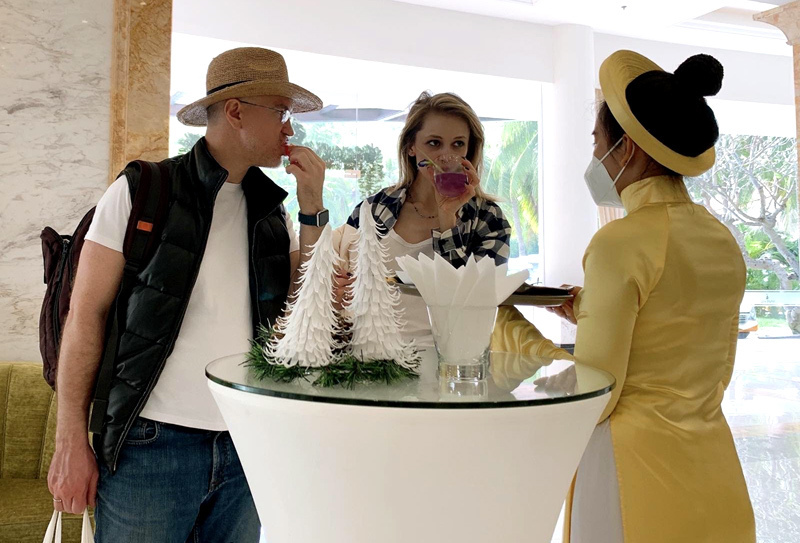 In early 2020, when the Covid-19 pandemic broke out, as per the request of MOFA, the PM decided to suspend the visa waiver (unilateral and bilateral) policy under a plan on travel restrictions.
Now, in order to 'flexibly and safely adapt to Covid-19 and effectively control the pandemic' and reopen the tourism market from March 15 as planned by the Mininstry of Culture, Sports and Tourism (MCST) in Document No 440 dated February 15 and No464 dated February 17, the PM asked MOFA to make a statement to the Government about the resumption of the visa waiver policy.
As per the request of MCST on the granting of visas in the new normal, from March 15, Vietnam will stop using measures to restrict visa granting, and visa policies will be restored as applied before the pandemic, including electronic visa issuance and bilateral and unilateral visa waivers.
Vietnam unilaterally waives visas for citizens from 13 countries and bilaterally waives visas for 88 countries/territories.
Experts have urged state management agencies to take measures to reopen the market and promote tourism.
Luong Hoai Nam, an aviation and tourism expert, and member of the Tourism Advisory Board (TAB), said Vietnam has received foreign travelers to Phu Quoc, Nha Trang, Quang Nam and Da Nang on a trial basis, while Thailand and Cambodia opened their markets in November 2021. He believes that Vietnam has been too slow in reopening tourism.
He said that Vietnam needs to reopen soon and conditions should be as open as possible. Previously, Vietnam earned $1 billion from foreign travelers every two weeks. The market has been closed to most foreigners for two years.
Vietnam needs restore the visa waiver policy and immediately make announcement. The visa policy plays a very important role in restoring tourism, he said.
Nam said Vietnam should resume the visa waiver policy for the 13 markets and expand the policy to the entire EU, Australia and New Zealand as well.
As for the US and China, if Vietnam does not apply the visa waiver for these markets, it should consider granting long-term visas (5-10 years).
"Visas are the second important factor, just after Covid-19, that needs special attention," Nam said.
Nguyen Thu Ha, Director of Tam Nhin Viet, thinks the number of foreign travelers to Vietnam in Q1 and Q2 will not be high, because foreign travelers mostly draw up their tourism plans six months or one year in advance.
Ngoc Ha
The Ministry of Culture, Sports, and Tourism has proposed the Government resumes pre-pandemic waivers of visas for tourists from 24 countries when the country restarts international tourism.