Pineapple fiber, made of the leaves of the pineapple plant, is sweat-absorbent, thin, smooth and soft, and more expensive than banana fiber but cheaper than silk fiber.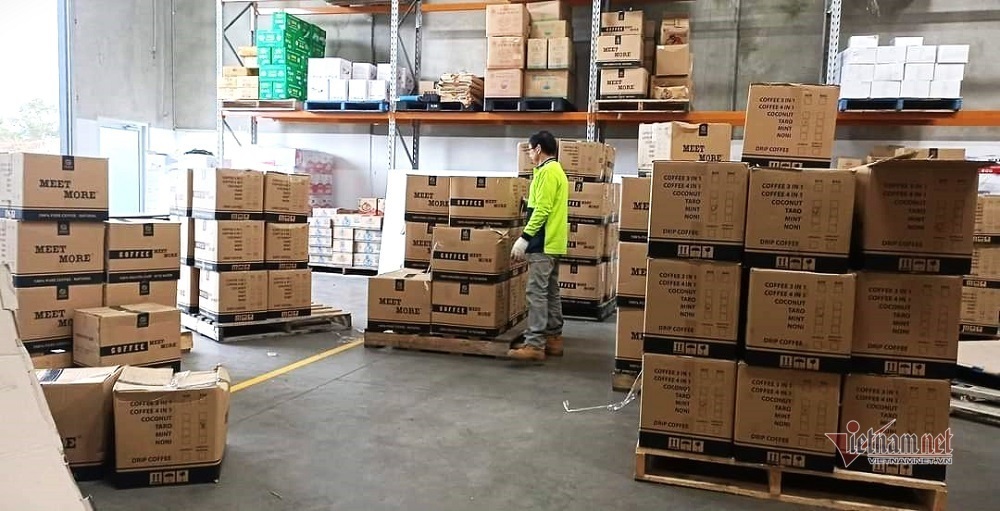 From local fields to stores in EU, Japan
Under the scorching summer sun, the sister of Nguyen Van Hanh can be seen collecting pineapples, which take 18 months to ripen. The image of Hang's sister hunched over among clumps of pineapples was a common scene of his childhood.
In March 2021, Ecosoi, or Eco Fiber Research to Production And Development JSC was established. Hanh was named the production director.
In the past, people had to soak the leaves to get the fibers, which took time and caused water pollution. Now, the company can skip the stage thanks to technology which produces pineapple fibers within a day.
Containers of pineapple fiber are expected to leave for Switzerland in June 2022. One foreign partner ordered seven tons of fiber a month.
Pineapple fiber is shipped to Europe to make valuable handbags. Instead of using animal skin, which requires slaughtering, foreigners are increasingly using products made of natural materials that are environmentally friendly.
Japanese importers are also negotiating with Hanh's company on the purchase of pineapple fiber for making some products, including kimonos.
The fiber is sweat-absorbent and more durable than banana fiber. It is more expensive than banana fiber, but cheaper than silk. It's necessary to make investment to increase the capacity and reduce production costs.
As the company still has small amount of capital, it is exporting raw fiber to earn money to expand the workshop. Its founders later will consider making handicrafts of pineapple fiber for domestic consumption and export.
Twelve people work at the company's major workshop in Quynh Luu district of Nghe An. The company leaders are eyeing other material growing material areas, such as Tie Giang, Thanh Hoa, Ninh Binh and Lao Cai, and planning to transfer spinning technology and buy the fiber from the areas.
During harvesting, his company can produce 15-20 tons of fiber a month, while the figure is just seven tons in other months.
Pineapple is grown in many areas in Vietnam and its leaves are often thrown away. From now on, Hanh and his co-workers will produce fiber from the leaves.
"In the future, we will cooperate with associations of disabled people to produce, sew and knit handicraft products," Hanh said about his plan. "The road ahead is tough, but I believe and hope in success."
Vietnam's coffee, fish sauce and the path to Europe, Middle East
While Nguyen Van Hanh was busy at a pineapple fiber extracting workshop in early October, the key leaders of several enterprises coming from Czech Republic and Russia were under required quarantine in Da Nang and Hanoi. After quarantine, they headed for HCM City.
At the plant of Meet More Coffee in Hoc Mon District in HCM City, after learning about processing and input materials, the foreign partners signed contracts to import coffee.
On January 1, 2022, two 40-foot containers of Vietnamese coffee, worth $220,000, or VND5 billion, left for markets with contracts signed.
"Prior to that, we exchanged information online. Sample products were sent during the lockdown period. The foreign partners notice our products because of the original taste. In addition to coffee, we also use extracts of some farm produce," said Meet More CEO Nguyen Ngoc Luan.
Before returning to the domestic market in late 2021, MaMi fish sauce of Pacific Foods had an arduous time on the other side of the hemisphere. Le Ba Linh, chair of the company, racked his brain to find a way to bring Vietnam's traditional fish sauce to the Amazon marketplace.
After registration and advertisements, the product has now become well known in the US market, and was listed as the number one fish sauce on Amazon in April 2020.
The fish sauce now competes with products of Thailand and Malaysia. Two containers of fish sauce (50,000 bottles) are exported to the US each month.
The product is also present in Europe, Canada, Singapore and will enter Australia, Malaysia and China. Pacific Foods is following necessary procedures to obtain Halal certificate to enter Islamic markets.
Once enterprises become powerful, they can export to many markets instead of relying on a few partners, Linh said.
Vietnam enterprises targeting international markets improves the import-export balance. According to GDC, Vietnam's import and export turnover reached $602 billion in the first 11 months of 2021, officially surpassing the record of $500 billion obtained two years ago.
Of this, export turnover was $299.67 billion, up by 17.5 percent, and import turnover $299.45 percent, up by 27.5 percent. As such, Vietnam had a trade surplus of $225 million.
In terms of export product structure, fuel and mineral exports were worth $3.57 billion, farm and forestry produce $21.4 billion (+ 15.4 percent), and seafood $7.95 billion (+ 3.5 percent).
Industrial processed products remain the key export items with export turnover of $266.75 billion (+18 percent), which accounted for 89 percent of total export turnover in the country.
The US in 2021 was the biggest market for Vietnam. It imported $84.8 billion worth of products.

Tran Chung
Nguyen Nhu Quynh is making the final touches to her work. She has just completed a dream miniature-bakery that she has planned for a decade.
Domestic enterprises have the opportunity to bring handicraft products to the global market via the US e-commerce giant.