According to the Ministry of Finance's Price Management Department, domestic petroleum prices may go up in the next review as a result of price increases in the world market.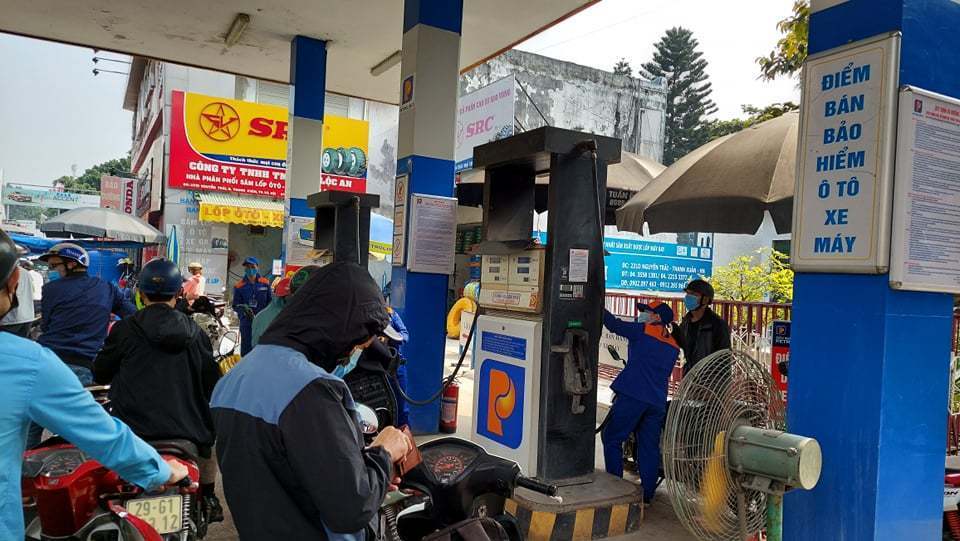 The latest report of the department shows that prices of goods and services in the domestic market from Jan 31 to Feb 2 were stable, with no signs of supply shortages or price fever. However, the prices of many kinds of goods are expected to increase in the time to come.
The retail gas price began increasing on February 1, following a price increase in the world market. The prices of petroleum products and LPG are also at high levels. In the next review, starting February 11, the petroleum prices are likely to increase. The price will put pressure on the prices of goods in general and products that use petrol products as material for production.
According to experts, Nghi Son, Vietnam's largest oil refinery plant, is facing the risk of having to stop operation because of financial difficulties, which will have a big impact on domestic supply.
Domestic demand is estimated at 18 million tons a year, 70 percent of which can be met by domestic production (90 percent of petrol demand and 60 percent of DO). MOIT predicts that the Vietnam's petroleum market will have a growth rate of 5-10 percent in upcoming years.
The petroleum supply in Vietnam heavily depends on the world market where prices are on the rise.
The world's oil prices have been escalating since February 4 due to the blizzard in many areas in the US which raised fear of supply interruptions. The Brent oil price climbed to $93.7 barrel at times, while WTI prices soared to $93.17, the highest levels of Brent and WTI since October 2014.
Prices continued to increase on February 5 and 6. However, they unexpectedly dropped to below $93 per barrel on February 7. Both crude oils have seen seven price increases in a row, the longest increase period since last October.
The world price increase has caused petroleum prices in Vietnam to escalate. The petroleum prices have been lifted three times lately and experts predict that the price will continue rising on the next review, commencing on February 11.
In the previous review on January 21, the Ministries of Finance and Industry and Trade decided to raise petroleum prices. E5RON92 price increased by VND436 per liter at no more than VND23,595, while RON95-III was VND484 per liter at no more than VND24,360.
The figures were a maximum VND18,903 for 0.05S diesel, VND17,793 for kerosene, and VND16,993 for 3.5S 180CST.
Anh Tuan
Some new policies affecting most residents in the country take effect in January 2022.
The gas price on October 31 increased by another VND17,000, raising the price to VND500,000 for a 12 kilogram tank.