Returning to his home village after ideological re-education, Ro Chom Brong can now borrow money from banks, learn how to organize production, and earn money to support himself and his family.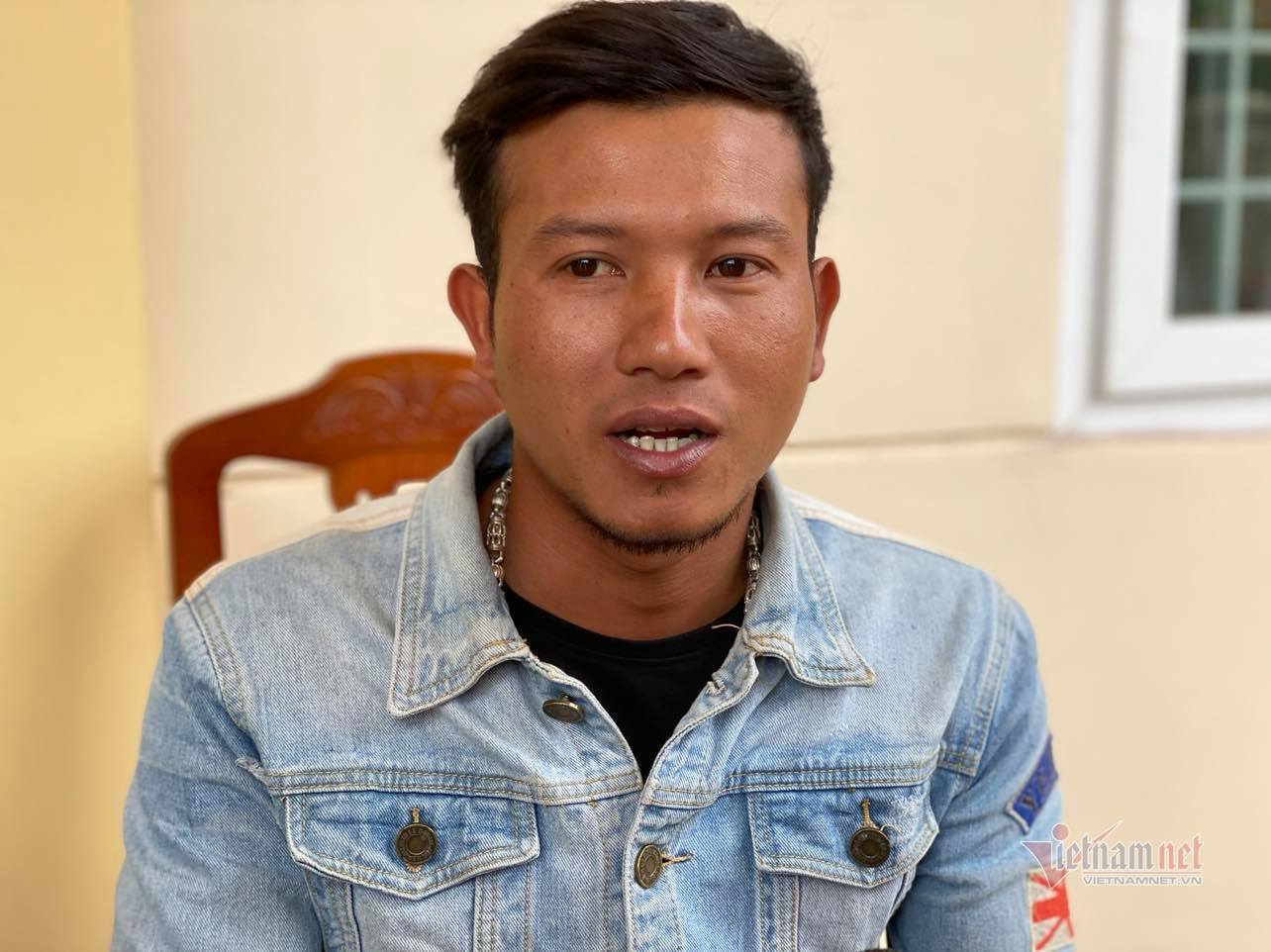 Tran Chau Ho
The red-soil path leading to Ro Chom Brong's house in O Dat hamlet, Ia Bang commune in Dak Doa district in Gia Lai province, was muddy after heavy rains. There were vast green coffee gardens on the two sides of the path with scattered late-blooming coffee flowers.
Chom Brong, born in 1977, who was once a member of Fulro, the force that opposed the State, now lives in a 50 square meter house with corrugated iron roof, which is a house of gratitude donated by commune authorities and local agencies.
The man, while receiving guests, showed off his TV that he had just bought.
"I felt ashamed when seeing my wife and children living in poverty. Fortunately, I was helped and encouraged by the local authorities to come back, lift my guilt, and re-start from the very beginning," he said.
"Now I don't want to go anywhere. I just want to stay at home to live happily with my wife and children," he added.
The man said he has learned a lot from the mistakes he made in the past. After receiving ideological re-education, he returned to the home village. His family was very poor because of a lack of capital to organize production and knowledge to do business.
His family was given cows, a house of gratitude, and loans with a guarantee from the local authorities. He also received assistance from the 'Ban giup ban' (Friends help Friends) Club. He step by step learned more about production. Now he has 8 sao (1 sao = 497 square meters in the Central Highlands) of coffee fields and 30 pepper trees which allows the family to live in good circumstances.
Captain Le The Nong, Deputy Chief of Ia Bang Commune Police, came forward and guaranteed loans for Chom Brong. He said in O Dat village, many people influenced by "bad guys" left homes to join opposing forces, hoping that they could earn a lot of money. However, most of them later came back with empty hands. They luckily received support from the police and local authorities to reintegrate into the community.
When the Dak Doa district Bank for Social Policies began the morning working shift, Tran Chau Ho, born in 1989, in hamlet 5 of Ia Bang commune, was assisted by Major Tran Thi Luan from the Dak Doa district Police to follow procedures to get a loan from the bank. Luan was the guarantor for the loan.
Ho was sentenced to prison for asset robbery. After serving his sentence, he returned to his hometown and faced difficulties in settling down and finding jobs. He joined the club "Friends help Friends", and received support from the police and local authorities to get a loan worth VND50 million.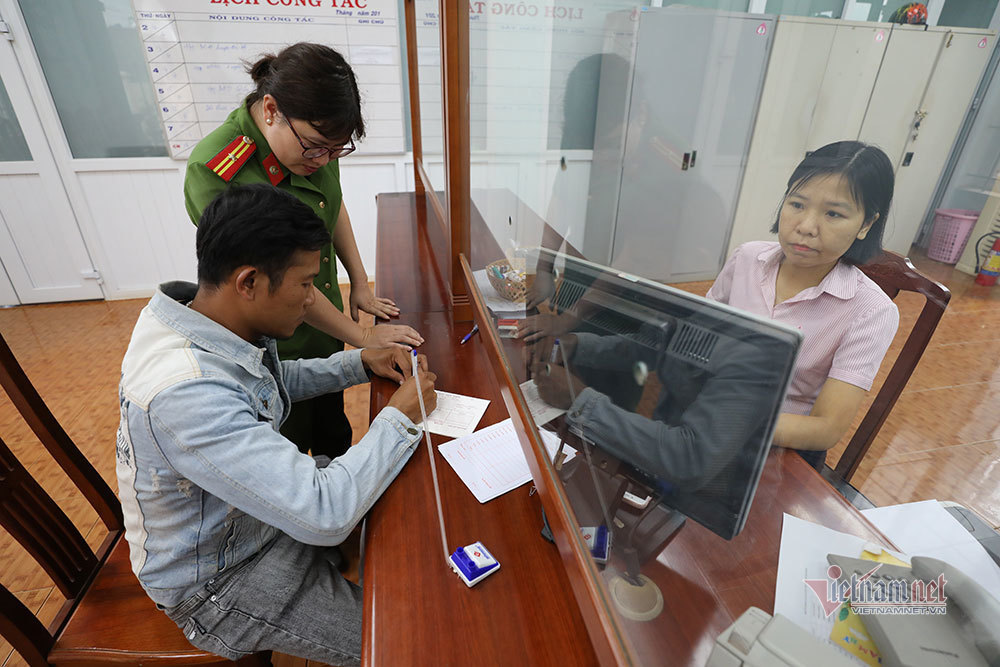 Major Tran Thi Luan (left) helps Ho follow procedures to get a loan from the bank
"I bought a truck to carry goods, and a tractor which I use as a means of production and to provide agricultural services to villagers. I find the club is really good. We exchange information and experience in organizing production," Ho said.
Finding jobs via social networks
Seventy individuals in Ia Bang communes have finished serving their prison sentences, returning to home villages and joining the 'Friends help Friends' Club.
Established in September 2020, the club has attracted 33 members, who help each other find jobs, organize production, and improve their life quality.
At each monthly meeting, policemen and representatives of local authorities disseminate information about the new policies of the State, listen to wishes from the members of the club, and encourage them to overcome difficulties to improve their lives.
As the Covid-19 pandemic developments became complicated, the club gave 40 gift rations to members to help them overcome the difficult period.
Senior Lieutenant Colonel Hoang Van Huan, Deputy Chief of the Dak Doa district Police, said the police have given advice to the district's Chair to build a plan on assigning branches, associations and commune authorities to help people finish their prison sentences and find jobs. The police have called on large enterprises in the locality to give jobs to these people.
Major Luan said the district police has a Facebook page that posts information about jobs and helps those who have finished their prison sentences. It cooperates with banks and has guaranteed 25 families to borrow capital from banks, totaling VND450 million.
The Friends help Friends model has helped members become close and exchange experiences in doing business so that no one has a guilt complex about the past. The success of the model in Ia Bang commune has prompted the district to use it in other communes as well. Meanwhile, the people who once took missteps in my life now help to ensure social order in the locality.
Thai An
Many young people see attacking a website or a system as a joke. But when they have to be involved in legal procedures, they realize the seriousness of the acts, but it is too late.
At the foot of Long Bien Bridge, the Phao (Float) hamlet, or hamlet of the poor, is experiencing tough days because of the pandemic.