Parking space still big problem in capital city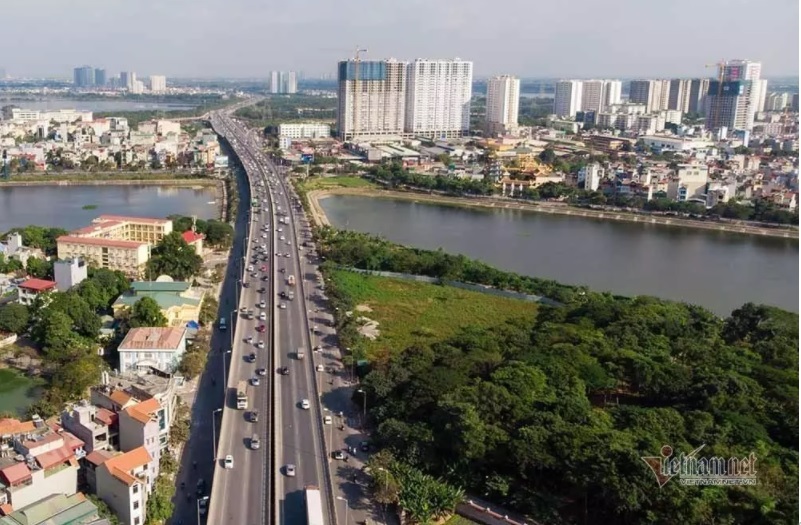 A land plot of 7,000m2 planned for a new parking lot in Hoang Liet ward, in Hoang Mai district, Hanoi.
At 8am, Nguyen Ba Cuong from Thanh Xuan district in Hanoi stopped his car in front of the office of his partner in Linh Dam urban area in Hoang Mai district but could not find a single parking lot for his car. He had to park at an unauthorized parking site about a hundred meters away from the building.
Many people fall into the same situation as Cuong when they go to Linh Dam – Hanoi's most populous urban area in Hoang Mai district. They would be surprised to see the data on the area planned for building parking sites in this most populous district.
With a population of over 60,000, Hoang Mai district planned to set up 83 parking lots with a total area of 514,600m2 when the district was formed nearly two decades ago.
But, the district has put only three parking lots into operation; 11 parking lots are under development and the remaining which cover hundreds of thousands of square meters of land have been abandoned or have been used for other purposes.
Hoang Liet ward alone has up to 16 parking plot projects covering a total area of nearly 90,000 m2, but only 1/9 of the area is now used as parking space. The rest have been idle for many years.
For Dong Da District, the planned area for building parking lots is too small, causing a headache for the district government. The land preserved for building parking lots in Dong Da district is almost zero, so at present, this district only meets 10% of the parking demand through parking spots on roadbeds. The district has licenced 40 public parking sites and most of them are on roadbeds.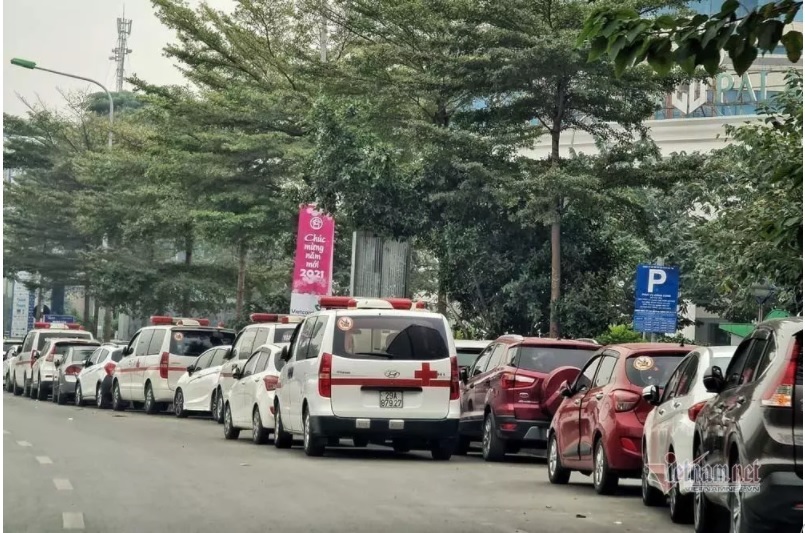 A parking site on a roadbed in Dong Da District, Hanoi.
The district authorities have proposed setting up new parking sites on newly built roads in order to address 5% more parking needs. The district is waiting for Hanoi's approval for the construction of H1-3 urban areas with 18 parking lots with a total area of about 300,000 square meters, enough for nearly 2,000 cars. The district with 40,000 people is struggling to find solutions to meet 90% of the parking needs for many years.
The case of Dong Da is a typical example for the "core" districts of Hanoi such as Hoan Kiem, Long Bien, Ba Dinh… that were established for a long time, so their planning has failed to catch up with urbanization and population growth.
In Hanoi, while outlying districts such as Hoang Mai, Cau Giay and Nam Tu Liem have land allocated for building parking lots but parking space development projects have been idle for year, center districts like Dong Da, Hoan Kiem and Ba Dinh have no land left for parking lots. In general, parking space is still a big problem in the capital city.
Because of the situation, thousands of illegal parking sites have been set up.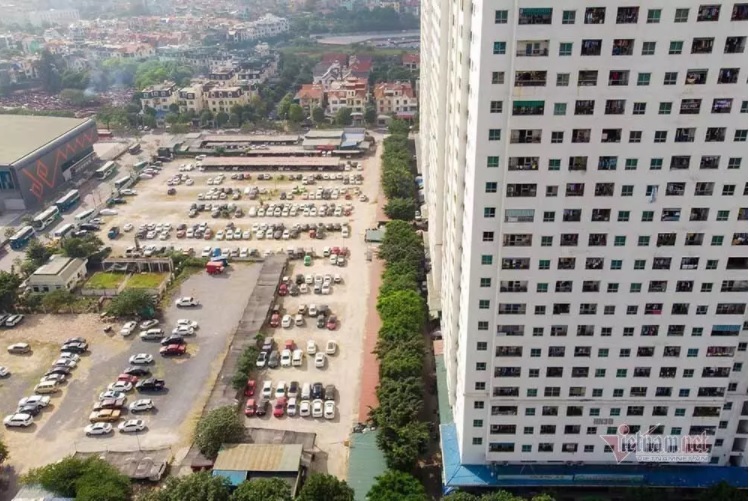 An unauthorized parking lot in Hoang Liet ward, Hoang Mai district, Hanoi.
Particularly, in Hoang Mai district, while half a million square meters allocated for parking sites are used for the wrong purpose, there are more than 100 unauthorized parking lots. These unlicensed parking lots can serve hundreds of cars, and they collect VND1-2 million/car a month. The State is losing huge amounts of money when parking lot projects are idle.
It is said that parking space projects are delayed because of administrative problems.
Specifically, the system of legal documents related to the fields of investment, management and construction has had many changes, resulting in prolonged time of project formulation, appraisal, approval and implementation.
The time for site clearance is long and underground car parks and high-rise automatic car parks require huge investment, so these projects are less attractive to investors, although the city has issued many incentives.
Besides perfecting the legal foundation and granting incentives, Hanoi should adjust the land-use policy for parking lot projects, such as allowing investors to build trading centers combined with underground parking lots, to attract investment in these projects.
Doan Bong
Urban development in the 1960s and 1970s in Singapore and Seoul could be valuable lessons for Hanoi to map out its sustainable development.