Investors have poured trillions of dong into drugstore chains to enter the billion-dollar market.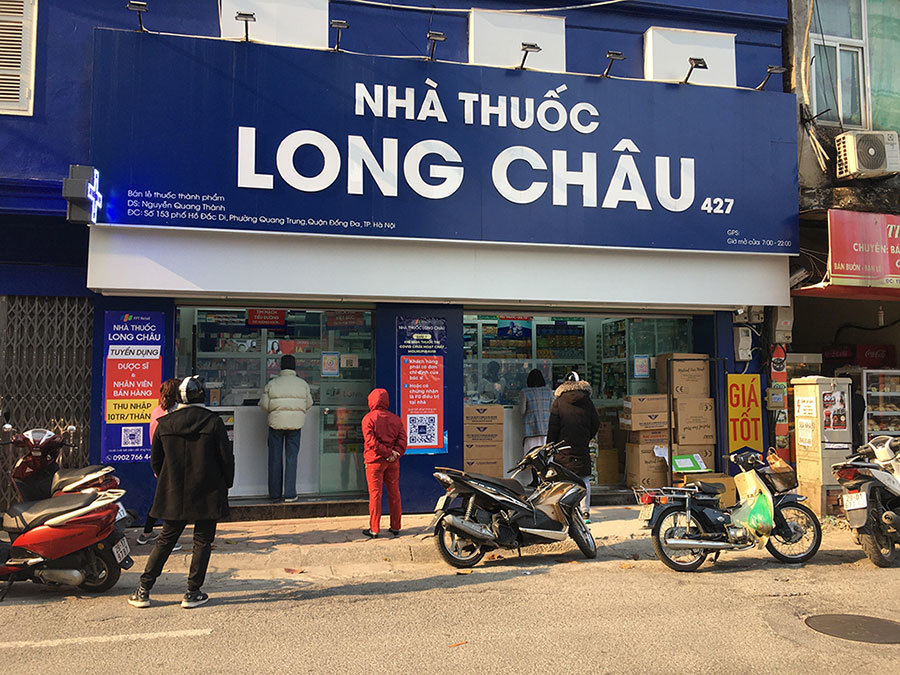 The Q4 2021 finance report of FPT Retail (FRT) showed that its revenue from sales and services was VND7.093 trillion, twice as much as the same period the year before, while its post-tax profit was VND333 trillion, or 12 times higher than 2020.
Its total revenue in 2021 reached VND22.5 trillion, an increase of 53 percent over 2020 and 1.4 times higher than the target set for 2021. Its pre-tax profit was VND554 billion, 19.5 times higher.
2021 was a prosperous year for FRT, especially FPT Long Chau drugstore chain. Its revenue reached VND3.977 trillion, an increase of 3.3 times over 2020.
As of the end of 2021, FPT Long Chau had 400 drugstores in 53 cities/provinces, an increase of 200 stores compared with earlier that year. In Q4 2021 alone, 100 stores opened, so the number of stores opened last year was 150 higher than planned.
FRT is the business that has most benefited from the Government's decision on living together with Covid-19. Long Chau has recently signed a contract on buying 1 million doses of Molnupiravir and officially became the distributor of the drug.
Thanks to the good news, FRT share prices have increased significantly. On March 21, FRT shares were traded at VND147,000 per share, a sharp increase of 45 percent compared with earlier 2022.
The Gioi Di Dong (MWG), one of the biggest household use and technology product distributors, has joined the drug retail market, which shows the attractiveness of the business field.
As the Covid-19 pandemic escalates, MWG has made bigger investments in drug retail. In early November 2021, MWG bought 1.294 million shares of An Khang drug store's shares in a contract valued at VND52.2 billion. With the deal, MWG holds 100 percent of shares of the drugstore chain.
AnKhang became a subsidiary of MWG in April 2021 when the technology product retailer increased its ownership ratio in 49 percent. Since then, An Khang business report has included MWG's finance report.
MWG has been following a methodical strategy to expand its business into the drug retail sector. Instead of expanding its existing network, it decided to take over AnKhang chain.
After An Khang sold 49 percent of shares to MWG in April 2021, MWG reported a loss of VND16.9 billion from AnKhang in Q3 2021.
On March 21, MWG shares were traded at VND134,900 per share.
Pharmacity is the drugstore chain with the largest network in Vietnam, with 1,000 stores. It plans to open 200 more stores in Q1 2022.
Pharmacity drugstores nationwide distribute Covid-19 drugs containing Molnupiravir.
M. Ha
Molnupiravir, the Covid-19 drug manufactured in Vietnam, is expected to be priced at VND300,000-500,000 a box. In the black market, it has sold for VND10 million per box of 20 tablets.
The Drug Administration of Vietnam under the Ministry of Health on February 17 granted permission for circulation of three drugs containing Molnupiravir manufactured in Vietnam for the treatment of Covid-19.