Land fevers, apartment price escalation, new tendencies and land auctions were the key features of the real estate market in 2021.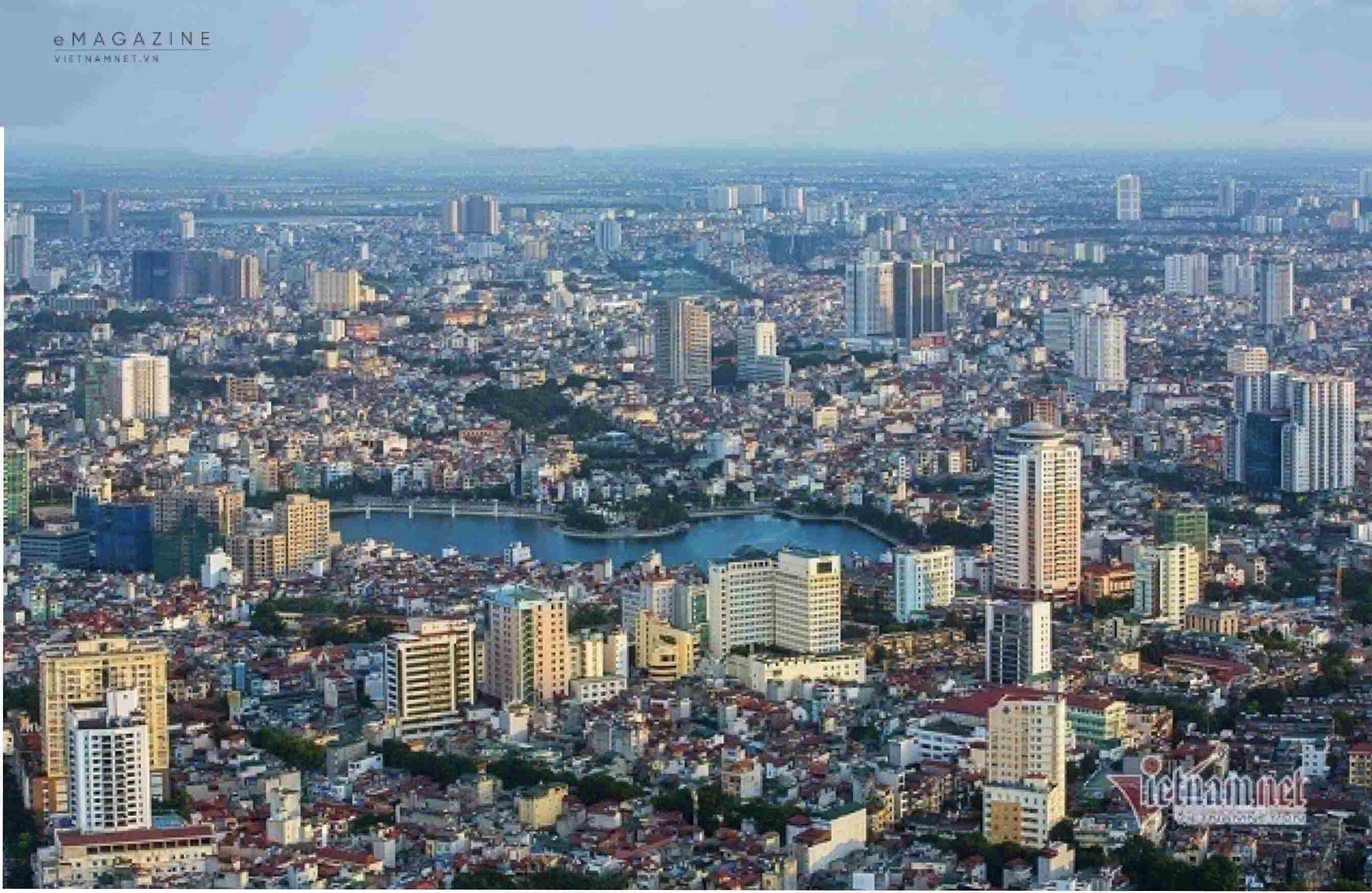 1. Government approves national housing development strategy
The Prime Minister on December 22, 2021 released Decision 2161 approving a national housing strategy in 2021-2030, with a vision towards 2045.
One of the goals of the strategy is developing housing products that are affordable for low- and medium income earners. Also, it aims to develop a housing market that is transparent and healthy, under supervision by the State.
Under the strategy, the average housing area per capita would be 28 sq m in urban areas and 25 sqm in rural areas by 2025.
2. Land fever everywhere, from north to south
The year 2021 witnessed many fits of land fever but they didn't last a long time.
The land prices soared in the first months of the year in localities with information about land-use planning and emerging markets, in large cities like Hanoi and HCM City to provinces like Quang Ninh and Bac Giang. In many cases, the prices increased two or three times after only several months.
Land fever only subsided when ministries and branches took measures to stabilize the market and Covid-19 pandemic developments became complicated.
However, another fit of fever recurred beginning in the end of the third quarter 2021 in some localities, including Hanoi, Bac Giang, Quang Tri, Ha Tinh and Thu Thiem. Local authorities and agencies have warned people against 'artificial fever', i.e speculators pushing prices up.
HOREA (the HCM City Real Estate Association) Chair Le Hoang Chau said that land fever causes serious consequences: agriculture land is left unused while low- and medium-income earners lose opportunities to own houses because prices are inflated.
The year also witnessed a sharp rise in number of F0 investors (new investors who have joined the market). There are no official statistics about the number of F0s, but analysts believe the appearance of these investors has made the market more lively.
3. Apartments prices soar

Apartment prices have been increasing as a result of land prices and building material increases. The short apartment supply and the appearance of new trends in the market are also behind the price escalation.
Apartment prices have been increasing as a result of land prices and building material increases. The short apartment supply and the appearance of new trends in the market are also behind the price escalation.
According to Duong Thuy Dung of CBRE Vietnam, apartment prices in 2021 increased by 10-14 percent over the previous year.
In mid-2021, a realtor announced the sale of apartments at the starting price of $4,320 per sq m, a sky-high price level never seen before. Later, the public was stirred up by information that apartments at No2 2-24 Hang Bai Street in Hanoi were priced at VND570-700 million per sq m.
4. Low rents for street-front houses, retail premises
Lessors of street-front houses and retail premises have suffered the most from Covid-19 as rents dropped by 20-30 percent. A sharp fall of 50 percent was reported in some areas.
The decline in rents was accompanied by a strong wave of premises being returned to landlords as tenants could not afford the rents and had to close the shops during lockdowns.
5. A bad year for real estate firms, contractors
The Ministry of Construction's (MOC) Q3 report showed that real estate firms suffered heavily from the pandemic: 28 percent of real estate trading floors are at risks of being dissolved and going bankrupt, 32 percent are struggling to survive, and 40 percent are still resilient but not very much.
Also in Q3, over 80 percent of trading floors did not have revenue, or low revenue, while salary funds were exhausted, which forced them to lay off workers or ask workers to take unpaid leave.
The Ministry of Planning and Investment (MPI) reported that in the first three quarters of the year, 6,171 construction companies suspended operation (13.7 percent), while 4,091 were waiting for procedures for dissolution (12.6 percent). However, the number of newly set up businesses increased by 11.5 percent compared with the same period of 2020.
6. Realty bonds issued en masse
According to Saigon Securities Incorporated (SSI), VND495 trillion worth of corporate bonds were issued in the first 11 months of the year, 94.5 percent of which were issued privately. Realty bonds accounted for 27.7 percent of the total bonds issued.
Analysts said the corporate bond market had become hot in recent years because many realtors cannot access bank loans and have to seek capital through bond issuance. They warned of risks from the large-scale bond issuance, especially when many businesses issue bonds with no secured assets.
Prime Minister Pham Minh Chinh has asked the Ministry of Finance (MOF) to inspect and supervise compliance with the law on issuing and using capital raised from bond issuance.
7. M&A deals made
According to KPMG, the M&A (merger and acquisition) market in the first 10 months of the year had value of $8.8 billion, up by 18 percent, despite Covid-19. Of this, 58 percent came from essential consumer goods, real estate and finance sectors.
JLL predicted a race among realtors to expand their land banks which is expected to change the face of the housing market in the next five years.
8. Legal framework
Many policies and laws took effect 2021, thus helping stabilize the market in the context of Covid-19.
The amended Law on Construction and Law on Investment took effect on January 1, 2021. Meanwhile, some housing related policies took effect in September.
9. Land auction in Thu Thiem
HCM City on December 10 successfully auctioned four land plots with the total area of 30,000 sq m in the new urban area of Thu Thiem, collecting VND37.35 trillion. The biggest land plot was sold to Ngoi Sao Viet which paid VND24.5 trillion.
Hong Khanh – Thuy Tien
The real estate market is predicted to recover and develop healthily in 2022 after experiencing a year of upheavals in 2021.
The real estate market is witnessing a boom in land plots for sale in many provinces as new projects are rolled out in large numbers.