Vietnamese businesses have high hopes for an economic recovery in 2022. Despite Covid-19, foreign-invested enterprises are scaling up their business in Vietnam.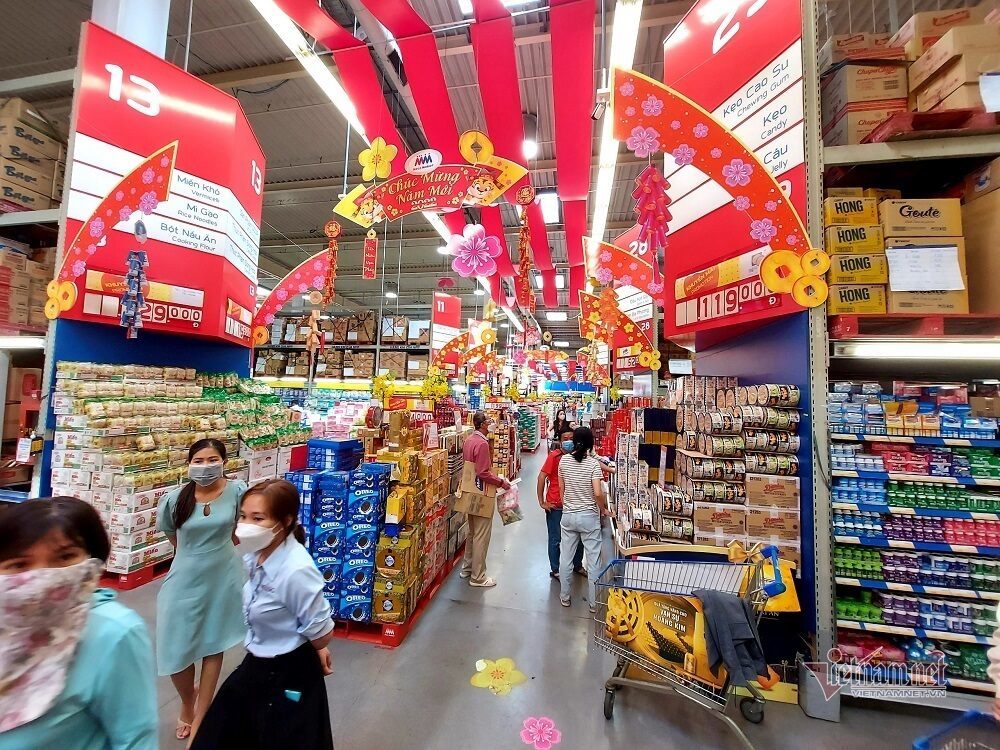 Rapid-fire orders
Receiving an annual leave application from a worker, Tran Thanh Son, HR Director of Song Ngoc Garment Company in HCM City, was worried.
Workers took more leave to make up for the long work-on-site program during the Covid outbreak.
Orders from foreign partners are coming thick and fast, and if workers, 70 percent of them from the Mekong Delta, are late in coming back, production will be affected. The company, which exports 100 percent of its products to the US, has enough orders until June 2022. It has planned four containers a month.
"We have five production lines, each of which needs 35 workers. But now we have only 25-27 workers for each line," Son said.
Many other businessmen also said and they are concerned that some workers might not come back to work immediately after the holiday due to Covid-19 concerns.
However, Son believes that workers will return soon. Their income in the three last months of 2021 increased by 30 percent. Despite difficulties, the company still offered Tet bonuses equal to one-month salary. Son believes this will help retain workers for 2022.
Good news is also coming to mechanical engineering enterprises. Hamee's Chair Do Phuoc Tong said member companies have nearly fully recovered and some have seen positive growth rates.
A survey by HCM City People's Committee found that businesses in the city predict a satisfactory situation in the first quarter. More than 38 percent said orders would increase and 36 percent said orders would be the same compared to the fourth quarter of 2021, and only 25.7 percent predicted that orders would decrease.
The increase in the number of orders shows increased demand from foreign customers.
Huba's (HCM City Union of Business Associations) Deputy Chair Le Huu Nghia has high hopes for 2022 as Vietnam has a high vaccination rate, which allows production to run as usual and the economy is expected to bounce back strongly. The National Assembly has also approved an economic stimulus package which will help businesses recover.
He said that some businesses will still have difficulties in the first and second quarters, but will develop well in the third and fourth quarters.
FIEs confident
According to the Ministry of Planning and Investment (MPI), total FDI (foreign direct investment) capital registered by December 20, 2021 reached $31.15 billion, an increase of 9.2 percent over the same period in 2020. The implemented FDI capital in Vietnam in 2021 was estimated at $19.74 billion.
Ho Thi Thu Uyen from Intel Vietnam and Malaysia noted that HCM City suffered heavily from the fourth Covid-19 wave. However, the Government applied reasonable policies to ensure safe organization. Workers in industrial zones and hi-tech parks were prioritized to get vaccinated.
Intel hopes that administrative procedures will be further simplified in 2022. The company said regulations should be issued to allow foreign specialists to enter Vietnam and Vietnamese workers to go abroad for training. Detailed guidance about vaccine passports will also allow businesses to better understand regulations and plan international travel that serves its business.
"I believe the investment environment in Vietnam still has advantages in the region. The Government's success in vaccinating people is a great advantage," she said. "Also, the plan to cope with Covid-19 after the lockdown period made the FIE (foreign invested enterprises) community feel more secure," she said.
Regarding the retail industry, CEO of Aeon Vietnam Furusawa Yasuyuki believes that Vietnam's economy will recover in 2022. According to the General Statistics Office (GSO), Vietnam's GDP (gross domestic product) in the fourth quarter of 2021 grew by 5.22 percent compared to the same period the year before.
The domestic consumer market is expected to return to normal in the first quarter of 2022. The key to the recovery is population recovery in cities. In May 2021 and following months, when the fourth wave reached its peak, many workers left the cities for their hometowns. These people are expected to return to the cities after Tet.
The AEON CEO believes that purchasing power and retail activities will recover by the end of 2022 at a level similar to that of 2019.
Tran Kim Nga from MM Mega Market thinks the retail industry will recover well this year. She is optimistic about the rapid pace of vaccinations. Meanwhile, state agencies will reopen all economic activities and launch sale promotion programs.
JETRO (the Japan External Trade Organization), after surveying Japanese outward invested enterprises in 2021 fiscal year, found that despite Covid-19, 54.3 percent of Japanese enterprises in Vietnam predicted they would make a profit (+ 4.7 percent) and 28.6 percent predicted a loss (- 1.5 percent). More than 55 percent (+ 8.5 percent) said they will scale up their business.
Tran Chung
The International Labor Organization has downgraded its forecast for the recovery of Vietnam's labor market in 2022, predicting the number of unemployed laborers in the nation in 2022 to be some 1.3 million, compared to nearly 1.2 million in 2021.
There are currently more than 93,000 foreigners with work permits in Vietnam, according to data from the Ministry of Labour, Invalids and Social Affairs.