Crude oil output in Vietnam has been on the decrease in recent years. If the country builds more oil refineries, it will have to import crude oil.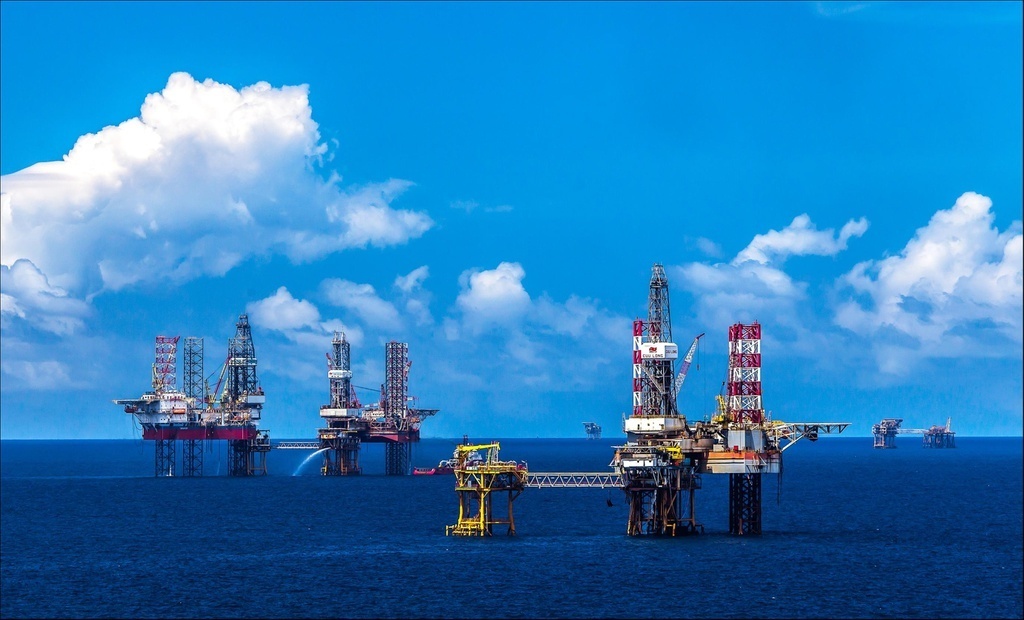 In 2018, Vietnam began importing a large amount of crude oil to provide materials to Nghi Son oil refinery.
According to the Ministry of Industry and Trade (MOIT), the total oil and gas output exploited in 2016-2020 was 121.14 million tons of oil equivalent, including 71.27 million tons of oil.
Of the 71.27 million tons, 61.45 million tons were exploited domestically, and 9.82 million overseas.
The domestic crude oil output was partially provided to the Dung Quat oil refinery and exported to Japan, South Korea, Malaysia, Thailand, China and Australia.
In recent years, crude oil exports have been on the decrease, while imports from the US, Nigeria and Kuwait are on the rise to run Dung Quat and Nghi Son oil refineries.
In 2020, Vietnam exploited 9.65 million tons of crude oil only, while Nghi Son alone has the capacity of 10 million tons of crude oil a year, while Dung Quat 6.5 million.
As such, the two oil refineries alone need 16.5 million tons, twice as much as the domestic exploitation output. Meanwhile, Thai invested Long Son petrochemical complex with the capacity of 2.7 million tons a year is expected to get completed in 2022.
This explains why importing crude oil is a must.
If noting that domestic demand for petroleum products is 18 million tons a year, domestic production can satisfy 70 percent of demand, thus helping to ensure national energy security and reduce reliance on imports.
If Vietnam builds more oil refineries, domestic supply would be tense and Vietnam would continue relying on imports. It is also very difficult to explore new fields.
An MOIT report shows that the increase in oil and gas reserves in 2016-2020 was 61.4 million tons of oil equivalent, or 12.28 million a year, fulfilling 122.8 percent of the plan for 2016-2020 (10-20 million tons oil equivalent).
In 2011-2015, there were 24 new oil and gas discoveries, including important discoveries. Meanwhile, in 2016-2020, Vietnam had only seven new discoveries, including Phong Lan Dai (Wild Orchid) (06-1 Block, 2016), Ca Trich (11-2 Block, 2018), Meo Trang Dong-1X (09-1 Block), Tho Tinh Nam-1X ( 05-3/11 block, 2018), Block 06-1 (2019), Ken Bau (Block 114, 2020), and Soi Vang (16-1/15, VSP 2000).
The drilling at KenBau-1X at Block 114, Eni (2019) confirmed the oil and gas system of the block and identified five oil and gas containing layers with satisfactory reserves. This is an important well drilling which opens up prospects for exploration in the block and the central area of Red River basin, according to MOIT.
The number of newly signed oil and gas contracts is also on the decrease. Twenty-one contracts were signed in 2011-2015, including many contracts at deep-water blocks, far from shore. Meanwhile, in 2016-2020, only three contracts were signed, including PSC 16-1/15 Block (2016), PSC 125&126 (2017) and PSC 15-2/17 (2019).
The investments on exploration activities are also on the decrease. The total investment was $4.728 billion in 2011-2015, or $946 million a year, and 56.9 percent of this was foreign investment.
Meanwhile, in 2016-2019, the investment for exploration was $1.11 billion only, or $279 million a year, just equal to 29.5 percent of the average investment in 2011-2015. Foreign investment accounted for 66.7 percent.
In recent years, it has been difficult to attract investments in oil and gas exploration. Newly opened oil blocks have limited oil and gas potential with small reserves and they are located in deep-water areas, far from shore, or have complex geological structure.
Meanwhile, the crude oil price has increased after a period of falling, but risks still exist, which has made investors less interested in signing new contracts, according to MOIT.
The ministry, when drafting the energy strategy to 2030, stressed that increasing oil and gas reserves and annual output is a great challenge. The traditional areas with oil and gas potential have been explored well, especially at Cuu Long, so most discoveries are small. It's necessary to expand exploration to deep-water offshore areas.
The remaining undiscovered oil and gas potential is believed to be located mostly in deep water and offshore areas.
Luong Bang
Vietnam will build another oil refinery, the third of its kind, to ensure a sufficient supply of petroleum products for local consumption, said Deputy Prime Minister Le Van Thanh.
Vietnam has two oil refineries, Dung Quat and Nghi Son. Every year Vietnam imports millions of tons of crude oil while still exporting crude oil. What is the reason?