A quick survey of businesses via the webinar "FPT eCovax – the digital solution for businesses to overcome the pandemic" found three major problems that businesses are facing now.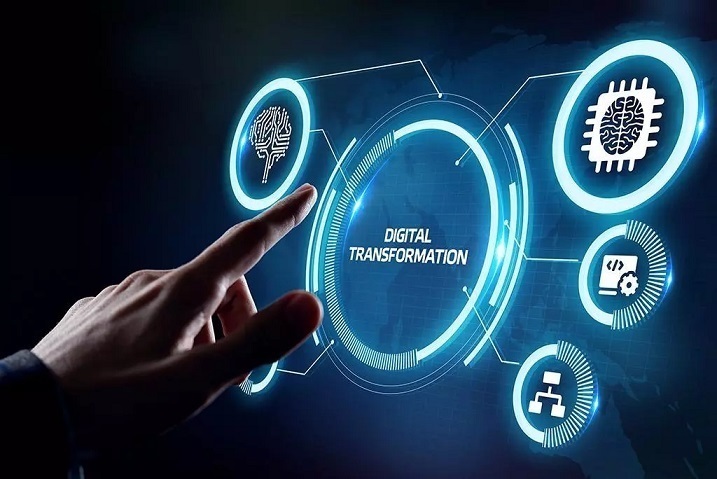 First, productivity decline as workers work from home (43 percent). Second, congestion of papers, bills and contracts because of the work-from-home regime (20 percent). Third, interruption in communication and information exchange (13 percent).
Businesses also don't know how the pandemic will develop or how to cope with it.
Le Van Thanh, Chair of Dong Luc Group, said his company is now facing problems which had never happened during its 32-year operation. The pandemic has caused a dramatic drop in turnover and upset all business strategies.
His shops all have closed during social distancing and the company contacts clients via online channels, including social networks, Zalo and e-commerce sites. The work of seeking clients can be implemented only via these platforms.
Shifting from offline to online sales is the only choice for now.
"This is a great challenge, because we communicated with clients face to face in the past," he said.
He said that going digitized is a must. Building a website for niche markets is crucial and it needs to be updated. The company app serves online sales for sale agents and clients.
Marketing and sales in the time to come will mainly be done via online, with interactions on e-commerce sites and social networks, he said.
Do Thanh Nam, Card and Digital Banking Director of Vietbank, said the bank has been seriously hit by the pandemic. Officers don't have enough equipment and tools to work from home. The coordination among divisions of the bank is difficult.
The bank lacks workers for some services such as card production and supplying banknotes for ATMs (auto telling machines).
Because of the pandemic, clients are reluctant to make transactions. This has affected deposits, lending and growth. The bank has to try every possible way to interact with clients, including Zalo, chatting apps, and social platforms. However, bank officers communicate with clients mostly via calls, which is costly.
CEO Nguyen Tri Anh of MED-GROUP, a business in the healthcare sector, said the number of clients has soared during the pandemic.
"There are two problems. First, we have to ensure safety for both workers, doctors and clients and patients. Second, we need to organize the operation so it goes smoothly and effectively, though the workload has increased dramatically," he said.
Anh said that the company would not be able to exist if it did not apply technology.
It is estimated that the company now has to test 20,000-40,000 samples each day, or five times higher than ordinary days. This doesn't include 20,000 samples tested in localities.
"At this moment, I believe that all businesses are aware of the importance of technology application," he said.
Speeding up digital transformation
According to Do Thanh Nam of Vietbank, the bank's leadership set a roadmap for the digitization process in 2025-2030. Because of the pandemic, the process has accelerated.
Vietbank launched new services after the pandemic broke out, such as withdrawal of cash without using cards, eKYC (electronic Know Your Customer) , and products on social platforms.
The bank has completed a bank app which satisfies all the requests of the clients, replacing 70-80 percent of traditional banking services.
These include new digital products such as new online card and bank account, contactless card technology, and card security development at highest level. The bank has also cooperated with marketplaces and retailers to provide services. Clients don't need to go to stores, but can shop online.
Nguyen Xuan Khoa from TH Food Chai JSC said the company will speed up digital transformation.
He cited tasks that need to be done, from a customer care system to better understanding of customers' needs and directly communicating with clients. Speeding up and connecting e-commerce sites, promoting online payments, and connecting e-wallets and electronic payment portals are also important.
Nguyen Van Khoa, CEO of FPT, the Vietnamese largest information technology corporation, said that small and micro enterprises need to determine what is needed now.
"I recommend that they spend VND1-3 million a month to use SaaS (Software as a service) products. This is just like buying a car. We don't necessarily have to buy an expensive car. The most important thing is that we use the car effectively," he said.
Duy Anh
Green and digital development is the main development trend in the first half of the 21st century.
The combination of livestream and e-commerce can create an industry worth tens of billions of US dollars. This promises to be a very important element in the development of the digital economy.