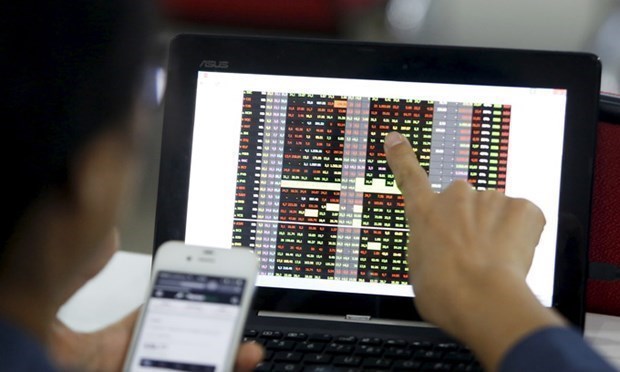 The number of newly-opened securities accounts set a historic record in November with a monthly figure of 221,314. VNA/VNS Photo
HÀ NỘI — The number of newly registered securities accounts hit 221,314 in November, surpassing the yearly figure for 2019 and far exceeding the old record of 140,193 set in June, according to Việt Nam Securities Depository.
This is also the highest monthly figure ever recorded throughout the market's 21-year history.
A large majority (220,602) of these accounts were opened by domestic individual investors, whereas 215 accounts went to domestic institutional investors. Meanwhile, foreign individual investors opened 437 accounts and foreign institutional ones claimed the rest with 24 accounts.
Experts believe the soaring number of new securities accounts was due to low deposit rates, the Government's tightened control on corporate bonds and expected economic recovery after the pandemic. Currently, Việt Nam's security market is growing more attractive to investors compared to other countries in the region.
Besides, Việt Nam's reclassification to emerging market status is considered highly feasible in the next two years. With online customer identity verification eKYC in place, account opening is much easier, allowing more investors to enter the market to keep liquidity ample.
By November 30, there were 4,083,325 accounts in Việt Nam's security market, 1.3 million higher than the number in late 2020. — VNS