Getting married at an older age, being 'afraid' of giving birth and expecting to have only one child are alarming facts in Vietnam, especially when the country's aging is four times faster than that of other countries.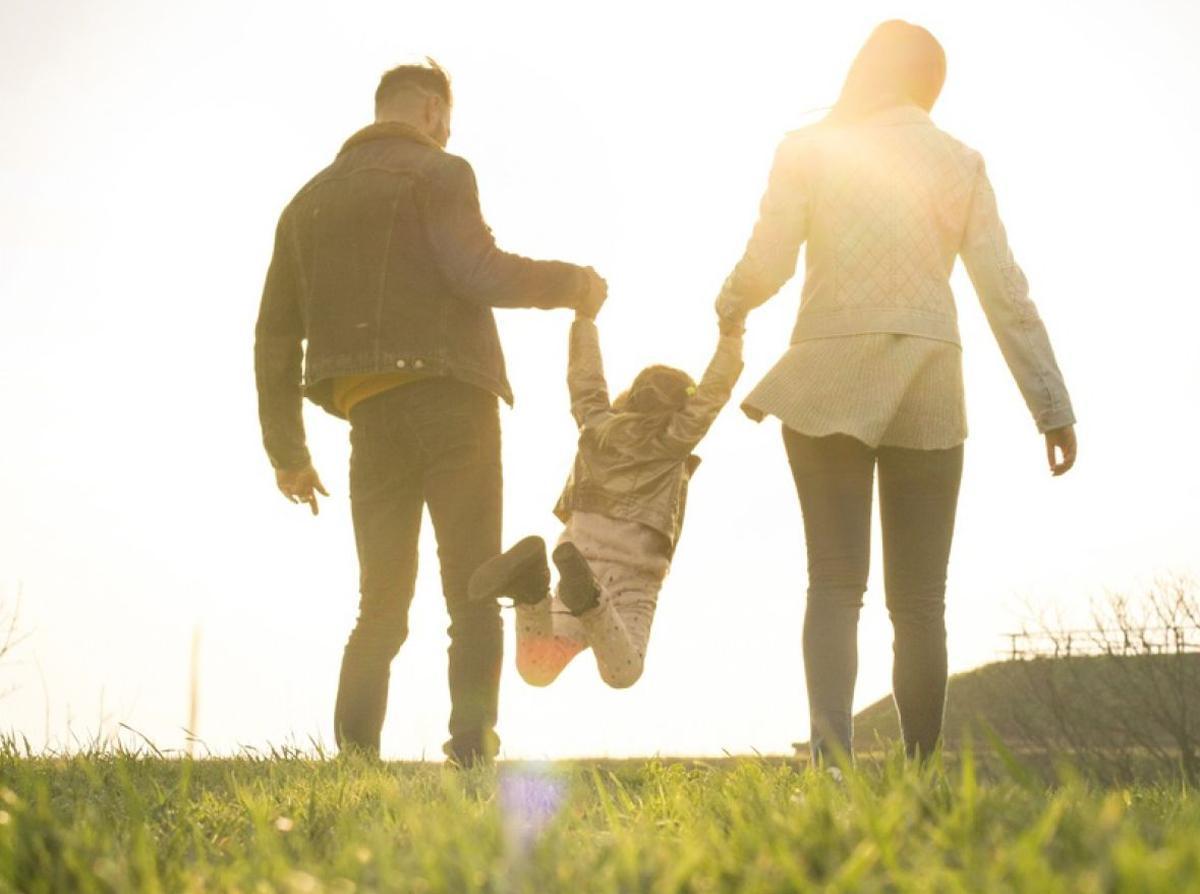 At the age of 37, Dang Thu Hoa and her husband, a couple in Hanoi, drive their car to tourist sites or join a backpacking group every weekend. Before the Covid-19 pandemic broke out, they traveled abroad once or twice a year.
The couple are satisfied with their life and they are unanimous on three things: focusing on career, not cooking on weekends and not having children.
"My husband is a financial manager for a foreign company. I work in the media industry. Both of us are very busy during the week so on weekends we want to spend time resting and relaxing. We are not ready to be parents because we are afraid of responsibilities. If we do not take good care of and raise our children well, we will feel guilty," said Hoa.
Ignoring advice from their parents and friends, Hoa believes that each person has his or her own choices, and the most important thing is to always feel happy.
Another couple in Hanoi, Duc Anh and his wife Thu Huong, chose to have only one child. During the hard days of raising the child, Huong suffered from postpartum depression, which made them decide not to have more children.
They were advised to hire a maid, but they could not afford it. They wanted to save the money, an average VND5-7 million/maid/month, to invest in their child's study.
This year, their son will enter the first grade. The couple planned to send him to a private school, with monthly tuition of VND7-9 million. With a total income of VND23 million, this couple does not have savings.
"Our generation could play and grow up by ourselves. But now, taking care of and raising a child is not easy, especially when everything is expensive. So, we decided to have only one child to save the best things for him," Duc Anh said.
With a total income of VND13 million per month, Nguyen Thi Phuong, 35, and her husband from the northern province of Bac Giang also decided not to have more children even though they have only a 4-year-old daughter.
"We are living in a rented house, so we want to save up to buy a small piece of land. If there are more children, monthly expenditures will rise a few million more," said Phuong.
21 provinces with low birth rate
Mai Trung Son, Deputy Director of the Population Size Department of the General Department of Population and Family Planning, said that the tendency of hesitating to have children is widespread in Vietnam.
"This is alarming. If the fertility rate is low for a long time, it will lead to the consequences of rapid population aging, labor shortage, and social security-related issues such as pensions and medical care," Son said.
Currently, 21 out of 63 provinces and cities in Vietnam have low fertility rates below the replacement level of 2 – 2.1 children per adult woman. Most of them are in the southern region such as Ho Chi Minh City, Tay Ninh, Binh Duong, Bac Lieu, Can Tho, and Khanh Hoa. In these provinces, the common fertility rate is from 1.5 to 1.7 children per adult woman.
The rate once fell to 1.24 children per adult woman in Ho Chi Minh City. In 2019, it was 1.39 children/adult woman and inched up to 1.53/adult woman in 2020 in the city. However, according to experts, although this is an initial improvement, it will take more time to evaluate the stability.
According to Son, Vietnamese are increasingly afraid to have children due to the trend of late marriage, urbanization and economic development that results in greater pressure to find jobs, rising housing prices, living costs, and expenditures for education and taking care of children.
Son cited examples that workers earn a few million VND in monthly salary, but they have to pay VND3 million to send a child to kindergarten, not mentioning other living expenses. Meanwhile, the government does not have a policy to encourage people in these areas to have two children.
Some couples delay giving birth as they want to have more time and leisure for themselves.
Notably, the more educated women are, the more reluctant to give birth. According to data collected by the General Statistics Office in 2019, Vietnamese women with a university degree had only 1.85 children/woman. This rate was 1.91 for women with a college degree; 2.59 children for women who had never gone to school; and 3.71 children for women with primary education.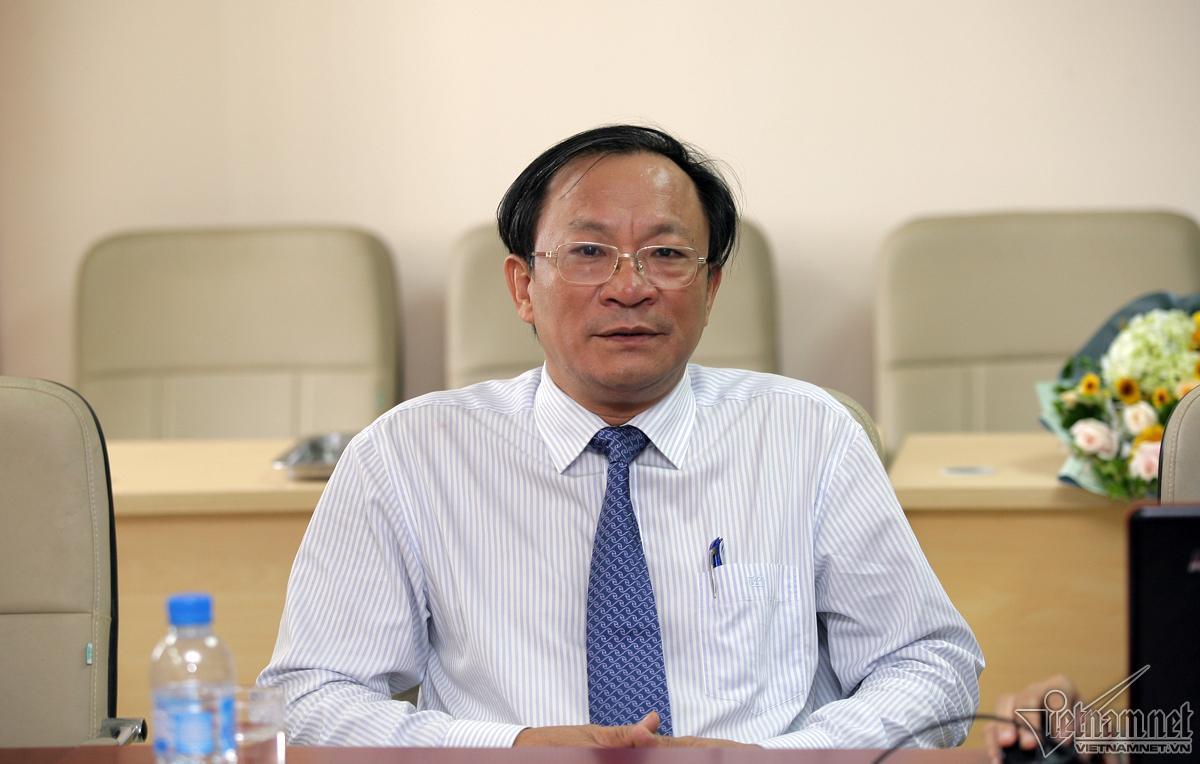 Since 2011, Vietnam has entered the period of population aging and its aging rate is 4 times faster than that of developed countries. The country is facing the risk of "getting old before getting rich".
In 2011, the proportion of people over 60 years old in Vietnam accounted for less than 10%, but by 2018 it increased to 11.95%. In 2019, this rate continued to rise to 14%, of which people over 65 years old were approximately 8%.
Nguyen Doan Tu, Head of the General Department of Population and Family Planning, said that without appropriate policies, the proportion of people over 60 years old in Vietnam will increase to over 20% by 2038, equivalent to 21 million people, of which people over 65 years old will account for over 14%.
The General Department of Population and Family Planning and the Ministry of Health have proposed many solutions to raise fertility in the provinces with low fertility rates. However, Tu admitted that this is not easy.
"In fact, many countries have done very well in reducing fertility, but no country has succeeded in stimulating fertility. It is easier to encourage people to reduce the birth rate rather than increase the birth rate", Tu said.
He said that Asian countries such as Japan, South Korea and Singapore have also faced the same situation – low fertility rate – for more than 20 years. They have applied many policies to push up the fertility rate. South Korea spends about $2 billion per year, while Japan allocates up to $20 billion each year to this purpose but the effectiveness is still low.
In South Korea, the fertility rate was 1.6 children/woman in 1996. Ten years later, it continued to decrease to 1.08 children, although the state allows mothers to take maternity leave for two years without losing their jobs. In Japan, the fertility rate in 2018 was only 1.42 children per woman. This rate has been falling for three consecutive decades while this country expects to raise the fertility rate to 1.8.
Multiple fertility models trialed
In April 2020, Prime Minister Nguyen Xuan Phuc signed Decision 588 approving the program to adjust fertility rates that suit areas and subjects by 2030, which includes measures to encourage marriage before the age of 30 and encourage women to give birth to the second child before the age of 35.
For provinces with low fertility, the program sets a target to increase the total fertility rate by 10% by 2030.
On March 10, 2021, the Ministry of Health issued Circular 01/2021 guiding localities' implementation of regulations related to the steady maintenance of the replacement fertility rate; control of sex imbalance at birth and improvement of population quality.
In order to control the sex imbalance at birth, local authorities can choose policies to encourage and support couples who have two children of the same sex and commit to not have more children. The policies include honoring the couples for raising the children well; exempting or reducing tuition; giving financial support for insurance and dairy products; and other measures.
The communes with 100 percent of hamlets which commit to control sex imbalance at their village conventions may receive rewards in cash or in kind.
In the 33 provinces listed as having a high fertility rate, hamlets and communes with families which do not give birth to three or more children for three consecutive years may get in-cash or in-kind rewards from district authorities.
If the achievement is gained for five consecutive years, they will get rewards from the provincial authorities.
The women of childbearing age who already have two children and voluntarily apply long-term contraception will receive cash and in kind.
In 21 provinces listed as having a sub-fertility rate, the communes which for three consecutive years have at least 60 percent of couples (of childbearing age) with two children, will get rewards in cash or in kind from district authorities. The rewards will be from provincial authorities if the achievement can be maintained for five years.
In these areas, women who have two children before they turn 35 years old will get support in cash or in kind, to be decided by the local authorities.
The budget for implementing the solutions to encourage and reward collectives and individuals for their implementation of the population work will be sourced from local budgets and other legal sources.
Tu said that the state does not prohibit people from having a third child. However, more than 5 million members of the Communist Party of Vietnam have to comply with the current Party Charter of having no more than two children.
Thuy Hanh
Having only one child or no children has not become common in Vietnam, but it can be seen clearly in some provinces and regions.
The breaking news that American billionaire Bill Gates and his wife have plans to divorce after 27 years of living together has flooded local media and social networks in Vietnam over the past few days, overwhelming other hot issues.